Event Calendar: Sept. 4-10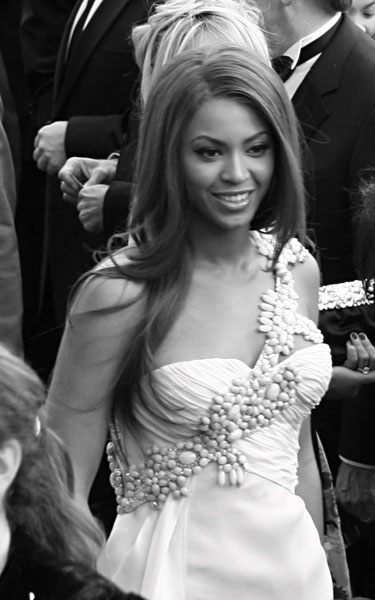 Hang on for a minute...we're trying to find some more stories you might like.
By Rowena Lindsay, Deputy Inside Editor
Entry of The Week: Sunday, September 7
As if Sunday brunch was not already the most flawless meal, Back Bay Harry's just made it even better by incorporating Beyoncé. Their Beyoncé-themed brunch this Sunday is part of their Super Fan Brunch series. The breakfast is a three-course, prix fixe champagne brunch and the menu includes Beyoncé-themed items such as "Bey Day Pancakes," "Blue-Ivy French Toast" and "Love on Top Flatbread." There will be a red carpet and photo booth upon arrival, and guests are encouraged to dress in Beyoncé's fabulous style. 142 Berkeley St.; 11 a.m. – 3 p.m.; $35.
Thursday,  September 4
Finish off the summer by spending the evening at a Boston Calling Block Party, hosted by Crash Line Production, the Downtown Boston Business Improvement District, and The Rose Kennedy Greenway. The event will include live music, food and cocktails. It is a party for the whole city, so bring friends and meet some new ones, and get excited for the Boston Calling music festival this weekend with other music enthusiasts. There will be a farmer's market and a fleet of food trucks offering local food. 21+; Dewey Square (across from South Station); 5 – 8 p.m.; free.
Friday,  September 5
Beat the heat, support Northeastern's College of Science and see a science experiment much cooler, and more delicious, than anything you ever did in high school chemistry class. The Department of Chemistry and Chemical Biology will be hosting an ice cream social this Friday, where it will show attendants how liquid nitrogen can be used to make homemade ice cream in just minutes. Make friends with fellow Northeastern students majoring or interested in chemistry at this Welcome Week event. Krentzman Quad; 2 – 3 p.m.; free.
Saturday,  September 6
If you can't afford the costly Boston Calling festival this Saturday, stop by the Jamaica Plain Music Festival instead. The festival is organized by JP locals, and features bands that have at least one member who lives or works in JP.  With multiple stages and over 20 bands on the lineup, there will be music for even the most eclectic of tastes all day long. There is a playlist of music by the artists  preforming at the festival on its website jpmusicfestival.com for those wishing to sample the music before the show. Pinebank Field (near Jamaica Pond); 12 – 7 p.m.; free.
Monday, September 8
Start out your week by mixing up your workout routine – or starting to work out if you have been meaning to but never quite got around to it – with one of the free fitness classes held throughout the week at Normal B. Leventhal Park. If you are an early riser there is a boot camp fitness class with trainer Caroline at 7:15 a.m., but if you want something a little more low-key you can still make the 5:30 p.m. Zumba class with trainer Emily. Classes are outside and taught by professional physical trainers. Post Office Square; 7:15 a.m. and 5:30 p.m.; free.
Tuesday,  September 9
Skip the generic Dunkin' Donuts and get your caffeine jolt for the day for free at Blue State Coffee's coffee tasting this Tuesday. The small New England-based and family-owned café chain's coffee is fairly traded, organic and shade grown. The café's food features locally grown and produced ingredients and supports local agriculture. The business also donates a percentage of its profits to Boston, Providence and New Haven-based non-profit organizations suggested by its customers. 155 Seaport Blvd.; 10 – 11 a.m.; free.
Wednesday,  September 10
Head over to the kick-off day for the sixth annual Boston Comedy Arts Festival and see internationally recognized improv, sketch and stand up comedians. In addition to the shows, the festival will include comedy training and workshops with the comedians and an industry panel. The event is hosted by ImprovBoston in Cambridge and takes place at both of their theaters and the Oberon and Brattle theaters. The festival lasts through Sunday. Events for Wednesday include the Boston-based improv troupe Face Off in the ImprovBoston Main Theatre at 7:30 p.m., and a series of improv duos in the ImprovBoston Studio Theatre at 9 p. m. and much more. Various locations; 7:30 p.m.; $10-25.