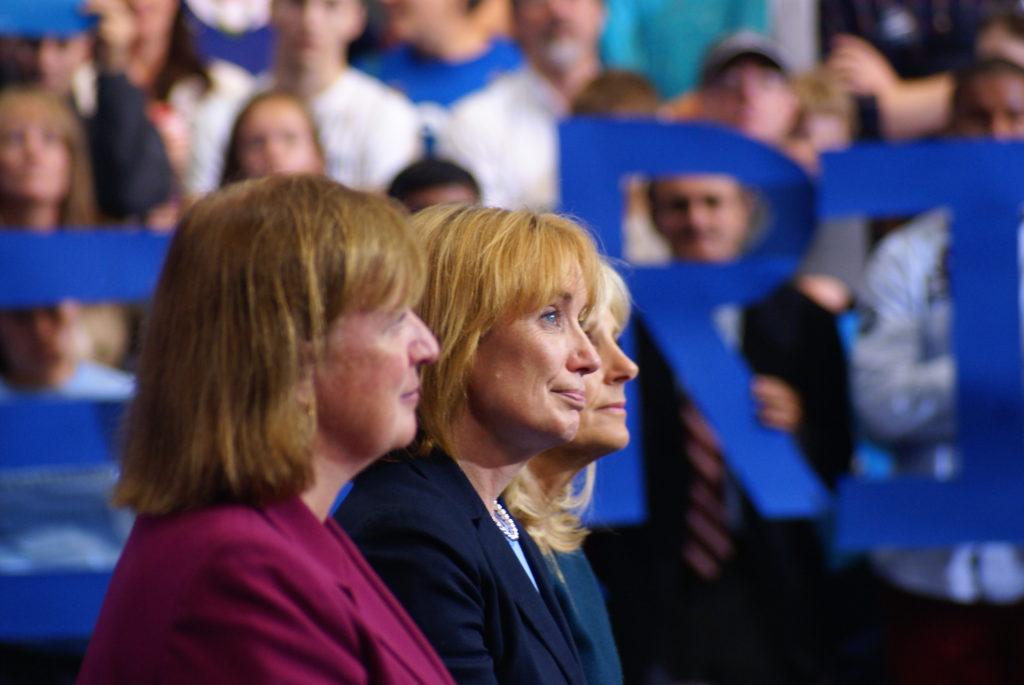 By Alexandra Malloy, news editor
With the close of midterm elections, three Northeastern alumni were elected into various offices in both New Hampshire and Massachusetts. Eric Estevez, CPS class of 2008, won a seat as a New Hampshire state representative; Maggie Hassan, law class of 1985, was re-elected as governor in New Hampshire; and Maura Healey, law class of 1998, was elected to attorney general in Massachusetts.
Estevez earned his masters in leadership with a specialization in global studies and international affairs and then received his doctorate from Northeastern in law and policy.
"My time at Northeastern University was inspirational in many different ways," Estevez said in a press release on Nov. 4. "Most importantly, the quality education I received taught me the importance of leadership and helping others through public service, and one of the things that an elected official must do is to find ways improve the lives of many disadvantaged people. Making a difference in people's lives has been an important thing I have carried with me since graduate school, and I know many of my classmates have too."
Estevez has worked in both the private and public sectors, working for the United States Small Business Administration's Office of Disaster Assistance and Fidelity Investments.He also founded a nonprofit legal and public policy consulting firm. Esteves serves on the faculties of Endicott College, Lesley University and Bunker Hill Community College.
During his time at Northeastern, Estevez most poignantly remembers professors Tim Howard, the former director of the College of Professional Studies' doctoral program in law & policy; Thomas Koenig, a professor of sociology and core faculty member in the Law and Public Policy Ph.D. Program; and Jaime Alan Fox, The Lipman Family professor of criminology.
"These gentlemen were mentors to me," Estevez said. "Their guidance and support provided me with a strong platform for success."
Hassan, who graduated from Northeastern University School of Law, won her first gubernatorial election in 2012.
In her first two-year term, Hassan froze tuition for in-state students for the New Hampshire state university system and lowered tuition at the state's community college. She also helped to expandaccess to health care to 50,000 New Hampshire students.
Hassan hopes in her second term to continue modernizing science, technology, engineering and math (STEM) education within the state as well as keep college affordable.
"Two years ago, we started together on a path to ensure that New Hampshire is a place where everyone is included, everyone is respected and everyone has an opportunity to succeed," Hassan said in her acceptance speech Nov. 4. "As I have traveled our state, I am constantly reminded of how much Granite Staters treasure those values and live them in their own lives every day."
In an email to The News from Hassan's chief of staff, Pamela Walsh, Hassan reflected on her time at the university law school.
"I was lucky to have many, many great professors at Northeastern School of Law. They all shared a passion for the law – not only in the abstract but as applied," Hassan said. "They understood, and did their best to make sure that we did too, that the writing of laws, the administration of justice and the preservation and interpretation of our constitution had real, life-changing consequences for all of our people. Good lawyers never forget that."
Healey, who also graduated from the law school, was previously a prosecutor in Middlesex County and served as the Chief of the Civil Rights Division for the MassachusettsAttorney General's office. As the chief of the civil rights division, Healey spearheaded the acceptance of the Defense of Marriage Act within the state.
"When I entered this race, I was a newcomer," Healey said in her acceptance speech Nov. 4. "I'd never raised a dollar. I'd never asked for a vote. But I'll tell you what:  I wasn't new to being an underdog. And I wasn't new to the work of the Attorney General."
Healey is also the first openly gay attorney general. She plans to focus on addressing domestic violence, heroin and prescription pill problems within the state and regulating the casinos.
"As Attorney General, I will be your lawyer and your advocate," Healey said. "But I can't do it alone. We are going to need everyone in this room and across this state to keep standing up and speaking out on the issues that matter."
Photo courtesy Mark Nozell, Creative Commons