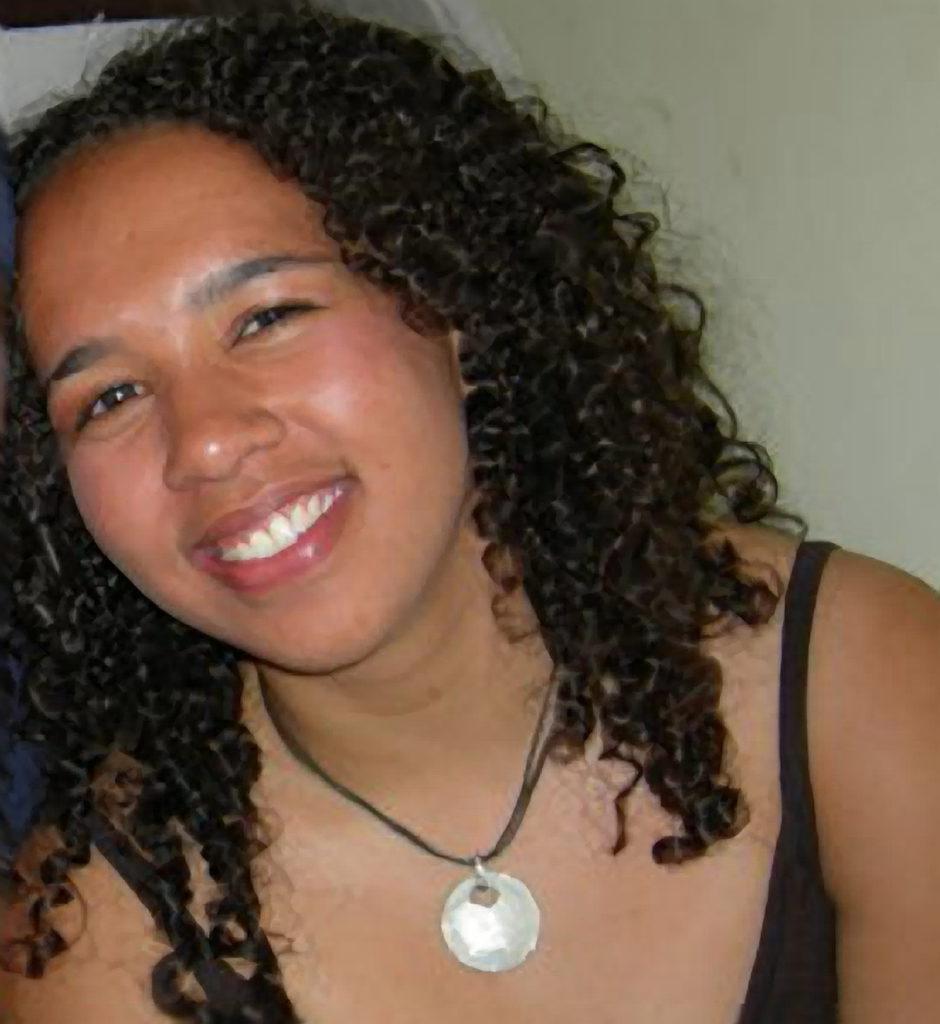 By Alexandra Malloy, news staff
In 2008,  junior Northeastern student Rebecca Payne, who was pursuing a Bachelor of Science in athletic training, was murdered in her Mission Hill apartment. Seven years later, her killer has finally been sentenced after changing his plea from innocent to guilty.
"She was always involved," Rebecca's mother Virginia Payne said. "She had everything mapped out in front of her, and all this was taken away from her in 2008. She was full of life and she knew where she was going and she knew what she wanted."
On May 20, 2008, Payne returned from work and fell asleep on her couch in her apartment on Parker Hill Avenue. Around 3:20 a.m., Cornell Smith, who was 30 years old at the time, entered her apartment and shot Payne five times – twice in the legs, once in the chin, and twice in the torso.
Residents of the building heard gunshots and screams but did not call police. Payne was 22 years old.
Smith believed he was avenging his arrest in February of that year for selling cocaine – he suspected two rival drug dealers, who were sisters and looked similar to Payne, were behind his arrest.
The sisters lived two floors down from Payne.
"Everyone heard the shots and screams, and no one did anything," Nicholas Payne, Rebecca's father, said. "The New England Baptist Hospital was up the street, almost within earshot of what happened."
Smith fled the scene in a car driven by Michael Balba, and Payne's body was not discovered until 6:30 a.m., when a tenant noticed the open apartment door.
Balba was charged with four counts of perjury after being accused of lying to a grand jury in regards to the Payne investigation, and Smith was charged with first degree murder and armed assault in a dwelling and unlawful possession of a firearm in 2012.
"She was, in every sense, an innocent victim," district attorney John Conley said in a press release in 2012 after the indictments of Balba and Smith.
The prosecution's star witness, Anthony White, passed away in May 2014. White had direct evidence linking both Smith and Balba to the scene. Without White, the case against Balba is effectively over.
"How much pain [is caused by] these people when they do these things," Virginia Payne said. "For family and friends, it's unimaginable pain. It was so hard to handle it. And the hardest thing was when they said they were going to drop the case."
Smith's admission of guilt came while he was incarcerated in 2008  for an unrelated federal drug distribution arrest, which he was sentenced 12- 15 years.
Discovered in a review of files in October 2014, Smith wrote one letter previously in which he described the assault, stating,that the assault led to  "to the unfortunate passing of Rebecca Payne at the hands of I, Cornell Alan Smith, Sr." He now has pleaded to voluntary manslaughter and possession of a firearm.
Smith states that his change came in attempt to get his life back together.
"I'm a father, too," Smith said in the sentencing hearing Friday, Feb. 13 2015 that was presided over by Judge Jeffrey Locke. "It's not who I am, so it's better for everybody."
Smith was sentenced to 18-20 years, the maximum sentence for voluntary manslaughter, to be served concurrently with the federal sentence. He was also sentenced up to five years for unlawful possession of a firearm.
Locke turned to Smith and instructed him to look back at the faces in the courtroom, that they were the faces of Rebecca Payne and the pain he caused and that he hopes he remembers them for the next 18 to 20 years.
"[Smith] got a lucky break and he got a break he didn't deserve," Nicholas Payne said. "In  a way,we were actually madder at Michael Balba than the guy who actually did it at times because it seemed like Michael has had years and years to think about what he was doing."
Rebecca Payne grew up in New Milford, Conn. and graduated New Medford High School in 2004.
"And the first time she stepped on Northeastern, there was no turning back," Virgina Payne said.
While at Northeastern, Payne became the president of the athletic training club and co-oped at the Dartmouth–Hitchcock Medical Center in New Hampshire and as a clinical student in the Sports Medicine Department at Northeastern.
As stated by her parents, Payne was a driven and compassionate young woman who was surrounded by her friends.
"She was always thinking about to others, always helping," Virginia Payne said. "She gave out of her heart"
Lauren Ziaks and Jessica Meiley met Payne at NU in 2004 while they were all studying in the athletic training program. Both Ziaks and Meiley agreed that they became fast friends.
"Her laugh is what I remember the most as well as her ability to always make everyone feel special," Ziaks said. "Although I do not feel that 20 years is enough time for Cornell Smith to serve in exchange for murdering Rebecca, I do feel closure. I feel that we can finally move past this experience and all the wondering and just remember the good times with her."
Meiley feels similarly about the verdict, also noting that the three years since the arraignment have been extremely difficult.
"No amount of time could show [Smith] the type of person Becca was and how much me, her family and friends miss her," Meiley said.
In Payne's memory, her town's local tennis courts have been named after her, as well as a garden and the National Athletic Trainers Association scholarship fund set up in her name.
"We don't want her to be forgotten," Nicholas Payne said.
Photo courtesy Nicholas and Virginia Payne