Northeastern to celebrate Snell's 25th anniversary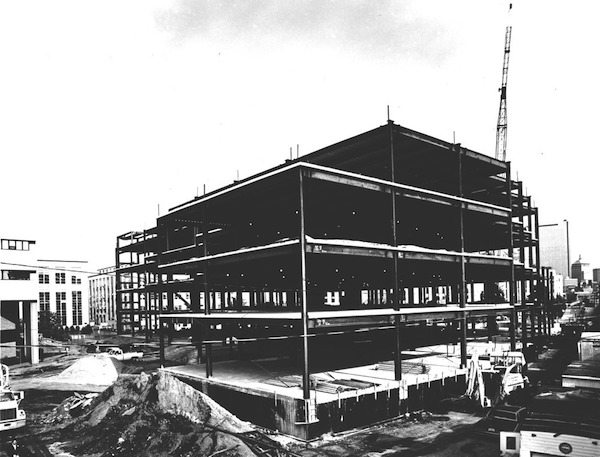 By Pamela Stravitz, news correspondent
Since first opening its doors in the fall of 1990, Snell Library has become a homebase for exhausted students and last-minute studiers. Twenty-five years later, as part of Homecoming Week, Northeastern is celebrating the anniversary of the university's first library 
this Saturday
.
"[The library was originally located] in the YMCA building," Elana Price, the library's development officer, said. "It moved to Dodge Hall, in the basement, in 1952 until 1990, when Snell Library opened. It was a campus-wide effort to [build Snell]. There was a campus campaign – over 900 faculty [and staff] helped donate to make it possible."
In 1990, Snell Library was dedicated to George and Lorraine Snell in recognition of a $1 million donation. Snell, who graduated from Northeastern in 1941, also donated money to establish Snell Engineering building in the early 1980s, according to the Northeastern Library Archives.
In 1995, Snell donated over $300,000 to expand the library's archives. It wasn't until 2000 that the InfoCommons opened, followed by the cyber café in 2001.
 In recent years, groups like the Student  Government Association (SGA) have done work to  better  the library experience for students.
 "Most recently, we donated yearbooks to the  archives dating all the way back to 1922," SGA Vice  President Morgan Helfman, third-year political  science major, said.
 According to SGA Vice President for Academic Affairs Zach Waggoner, SGA is also responsible for gathering student input about renovations and space expansions and for helping form the library's Student Advisory Council. The council has worked on increasing the number of electronic journals and historic newspapers, as well as creating a more frequent cleaning schedule.
"We collaborate with the library on putting on a TRACE night on reading day to promote TRACE evaluations," Waggoner, a third-year electrical and computer engineering major, said. "The SGA has also collaborated with the library on the RedEye Shuttle."
The shuttle, operated 24 hours a day by appointment and every 20 minutes from 7 p.m. to 6 a.m., drives students from the library to their homes, up to one and a half miles from campus.
Snell Library was renovated in 2012 with the addition of a 3-D printing studio and the Digital Media Commons on the second floor, as well as new collaborative study spaces. In 2013, new study rooms opened. The same year, the Hub, a space on the ground floor that holds new and popular books and DVDs also opened. 2014 and 2015 renovations included additional seating for the quiet study spaces on the third and fourth floors.
"The library is a resource open to every student. The 3-D studio and the recording studios aren't just for engineering or music students," Price said. "Anyone can incorporate these into any project they're working on."  
University emails and advertisements are encouraging students to spend their time in the library, especially for the celebratory event.
The celebration will take place at 2:30 p.m. on Saturday, Nov. 7. There will be cupcakes, snacks and live music on the second floor. Students and other attendees can observe the 3-D print and laser cutter, create their own 3-D selfie, participate in crafts and see artifacts and photos from Northeastern's history. Tickets are available at library.northeastern.neu.
Photo courtesy of Archives and Special Collections at NU Libraries
A previous version of this story misprinted the first name of the library's gifts officer, Elana Price.