Healey, MIT lend support to affirmative action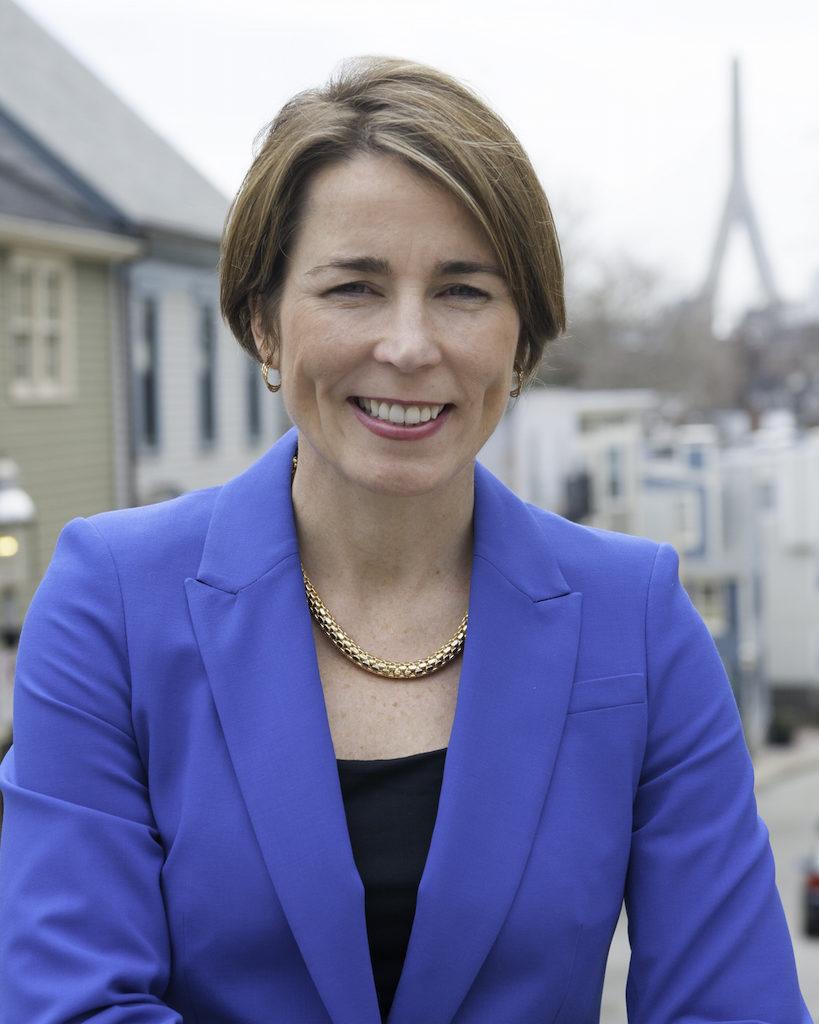 By Cassidy DeStefano, news correspondent
As the Supreme Court of the United States prepares to hear arguments challenging affirmative action, local politicians and universities are adding their voices in support of the practice and the diversity they say it creates on campuses.
Massachusetts Attorney General Maura Healey joined officials from 17 other jurisdictions last week in filing an amicus curiae brief supporting affirmative action. The "friend of the court" brief argues in favor of building racially-varied communities at public colleges, which educate about three-quarters of the US undergraduate population.
"These institutions must be accessible to students of all backgrounds and reflect the diversity of experiences, perspectives and ideas necessary to compete in a global economy," Healey said in a statement.
Massachusetts Institute of Technology (MIT) and 12 other schools also filed a letter backing the cause. The university's president, L. Rafael Reif, views the procedure as a vital component of career training.
"At MIT, our mission directs us to educate the next generation to bring knowledge to bear on the world's great challenges for the betterment of humanity," Reif said in a statement on Nov. 2. "To be effective on the complex teams they will encounter in their careers, they must also learn to solve problems and invent solutions with peers very different from themselves."
Northeastern University officials said they do make affirmative action considerations during the admissions process.
"Our mission at Northeastern University, a private institution, is to create a multifaceted and multicultural academic environment for talented students of all backgrounds," Renata Nyul, spokesperson for the university, said in an email to The News. "A community rich in its diversity is fundamental to having a powerful learning experience. Along with the many strategic efforts that support this mission, affirmative action plays an important role in strengthening the academic enterprise."
The case in question is Supreme Court's second review of Fisher v. University of Texas at Austin (UT). UT's admissions policy involves a two-tiered structure, according to Martha Davis, professor of constitutional law at Northeastern University.
"The University of Texas uses a top 10 percent plan to grant admission,"  Davis said. "Every student in the top 10 percent of their public [Texas] high school is admitted to the university."
Students outside that group must compete for entrance to the school. Plaintiff Abigail Fisher, a white woman who did not qualify for automatic admission, sued the school after being denied in 2008. Fisher argued the university's consideration of racial factors is a violation of her right to equal protection under the 14th Amendment.
In the first Supreme Court review, which took place from 2012 to 2013, justices ruled a lower court had not adequately examined the case and it sent it back for reconsideration. The lower court then ruled against Fisher, who appealed the decision and again pushed the case to the Supreme Court.
According to the National Conference of State Legislatures, affirmative action was introduced in the 1960s to incorporate minority groups into education and the workforce. The idea gained traction during John F. Kennedy's presidency and became law under President Lyndon B. Johnson in 1965. Advocates say the procedure compensates for years of unfair treatment of minorities and offers intellectual benefits to an entire community. Critics claim the idea is outdated and holds minority students less accountable for achieving high standardized test scores.
"There have been a lot of cases like this, so of course you can understand the argument that [Fisher] is making, but a lot of us on the other side think that it misapprehends what actually goes on during college admissions," Davis said. "[College] is not just a community of people who scored well on the SATs. It's a community of people who do a whole range of things. Because race dictates many experiences that you have in the US, I think that is a valid component to take into account."
Consideration of race during the admissions process is a fair trade for the institutional hardships members of minority groups face, according to third-year finance major Brennan Caruthers.
"As of now, without having done too much research, I would mostly agree with the standing Supreme Court decision that it can be a factor," Caruthers said.
Other students, including junior marketing and management major Jess Cody, feel conflicted over the current standard, noting that it may curtail the importance of academic achievement.
"I have mixed feelings about this," Cody said. "I guess race should be a consideration to a certain degree but it's a hard line to draw between qualifications and filing quotas."
Junior international affairs major Kaoru Inoue thinks affirmative action is a fair policy as long as people can understand how it's applied by various colleges.
"To an extent, it is a good idea because there is a difference between equality and equity, and you do have to level the playing field," Inoue said. "I don't think it should be a real issue. I think it's acceptable as long as it's done well and it's transparent."
Massachusetts residents, meanwhile, disagreed with the practice: a 2014 Boston Globe poll found 69 percent of registered voters in the state believe minority groups should not receive different consideration in education or job applications.
Although mixed opinions exist, Healey's brief is intended to reflect the official opinion of the state of Massachusetts, according to Davis.
"In affirmative action cases in the past, amicus briefs have often been very influential," Davis said. "I think it's important to show that there are many states that support the flexibility to use different criteria for their own institutions."
Photo courtesy Wikimedia Commons.