Obituary: Dennis Njoroge remembered as bright, empathetic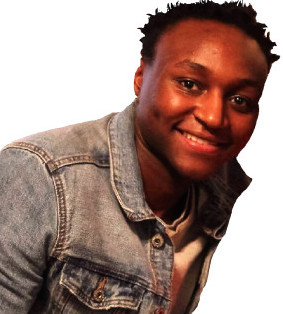 Hang on for a minute...we're trying to find some more stories you might like.
By Rachel Morford, news correspondent
Dennis Michael Njoroge, 21, a fourth-year media arts major and film aficionado at Northeastern University, was found dead in the Charles River on Dec. 31, according to the Boston Globe.
The discovery marked a tragic end to a month-longsearch for Njoroge, who was first declared missing on Nov. 29. The article listed the cause of death as unknown; it is being investigated as a non-homicide.
Fourth–year chemistry major Lin Lin remembered Njoroge as a movie enthusiast.
"He watched Pulp Fiction many, many times just to analyze how the director flowed the scenes together," Lin said. "He was studying how someone could create something like that."
In a university-wide email on Jan. 2, President Joseph E. Aoun recognized Njoroge's commitments to both athletics and his career path.
"He was a familiar face to students at the basketball courts in Marino, and was looking forward to beginning a co-op at a television news station in Boston this month," Aoun said. "He will be missed greatly."
Fourth-year biology major Robert Freeman said that Njoroge was also a soccer fan.
"We would watch the sport together and played the game on numerous occasions," Freeman said. "Whether it was us cheering or yelling at the TV or celebrating a goal that one of us scored, his love for the beautiful game was always apparent."
Originally from Nairobi, Kenya, Njoroge attended Burncoat High School in Worcester, Mass., where he graduated with honors in 2012 according to his high school guidance counselor, Sue Michaud.
"He was an overall great kid, bright.He took all honors and AP classes,and he was respectful, with strong morals and values," she said. "He was everything you would want in a student, and when you could get him to show it, he had one of the best smiles."
Those who knew Njoroge lauded him for his incredible perception.
"I want people to know he was clever, dexterous, astute, a paragon of creativity. It was exhibited in every moment of our friendship," said fourth–year music industry major West Yu, a friend of Njoroge's.
Njoroge also had strong ties to the Kenyan-American community. Sam Mwaura, media correspondent for Samrack Media, a news outlet that covers Kenyan-American issues, commented on his intelligence.
"He was intelligent in a typical sense, but also socially intelligent," Mwaura said.
Samrack Media posted videos raising awareness of his disappearance.
"The Kenyan community is grieving as we speak," Mwaura said. "We lost a valuable person, and all feel the pain of that loss,"
Friends of Njoroge emphasized that his brilliance transcended pure intellectualism. They will remember him for his compassion and willingness to empathize with others.
"He was a listener. He cared,"  Yu said. "He was more interested in the stories of others… because he knew that if you listen more, you learn more. He taught me that, actually."
That level of compassion extended to his family, about whom Njoroge cared deeply.
"Dennis truly loved his family," said Freeman. "His eyes would always light up whenever he spoke about his beloved niece."
Njoroge is survived by his mother, Hellen Bushard; stepfather, Edward Bushard; sister, Everlyne Njoroge; niece, Sanaa Muriithi; father, Peter Njoroge; stepsisters Nadia and Jasmine Bushard; and many aunts, uncles, cousins and grandparents.
Visiting hours will be held Saturday, Jan. 16 from 10 a.m. to noon at St. John's Church, 29 Main St., in Sutton. Thefuneral service will begin at noon inside St. John's. Arrangements are in the care of Callahan-Fay Funeral Home, 61 Myrtle St., in Worcester.
Photo courtesy of Dennis Njoroge, Facebook