Voters reject charters, legalize marijuana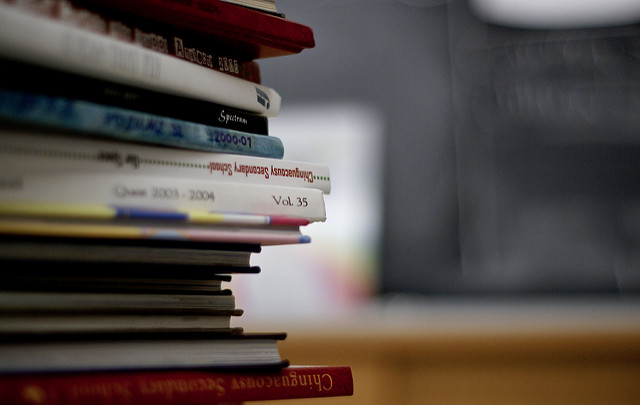 Massachusetts residents voted Tuesday to legalize recreational marijuana, not expand charter schools and open up funds for affordable housing projects.
There were five total propositions in Boston's ballot – four statewide questions and one citywide.
The expansion of charter schools, Proposition 2, was rejected 62.7 percent to 37.3 percent, according to the Boston Globe.
Massachusetts policymakers had diverse opinions about the charter schools question, which Governor Charlie Baker favored and Mayor Martin J. Walsh opposed.
"The election results show that the majority of voters agree that it is financially irresponsible to increase the number of charter schools in our state without identifying a steady stream of funding to cover the cost," Walsh said in a Nov. 9 statement. "Boston has the best charter schools and the best district schools of any major city in the nation, and I look forward to our important work ahead in continuing to improve our schools."
Freshman behavioral neuroscience major Ciara Selders, a Boston native, said she voted 'yes' on the charter school initiative, but said she isn't very invested in the issue.
"The reasoning I had was that if there's more charter schools, it seems like there would be more [options for] children in school," Selders said. "I'm not sure exactly what this entails funding-wise, but I looked at it as increasing overall education in the state."
Emerson College freshman marketing communications major Joseph Sweeney said he voted 'no' on charter schools because he was worried about public schools losing funding.
"I did a little bit of research and I saw that charter schools take funding from public schools," Sweeney said. "If you live in a poor neighborhood and you have to go to public school, you want your public school to have good funding and charter schools would take away from that."
Proposition 3, which mandates cages where animals can stand and turn, passed 80.9 percent to 19.1 percent, according to the Boston Globe. Proposition 1, which would have granted the state another slots license, was voted down 60.7 percent to 39.3 percent.
Proposition 4, legalizing recreational marijuana, passed with a margin of approximately 25 percent.
Selders said she voted to legalize marijuana because she said she believes it can have a positive impact on Massachusetts.
"I personally do not smoke. This doesn't really affect me, but I do know that people out there use it and it helps them with stress," Selders said. "From the research I have done on marijuana I know it's definitely less harmful than alcohol, so I didn't see why people couldn't have it in their hands."
Assistant journalism professor John Wihbey said the legalization of marijuana is characteristic of a growing national trend and that the vote may open new doors for research. California and Nevada also legalized recreational marijuana initiatives Tuesday.
"The medical community has long tried to study marijuana and its effects," Wihbey said. "It's possible that these states, like Massachusetts, opening up the possibility for legalization will actually allow us to get the data we need to make decisions as a society."
Proposition 5 – a citywide question that also appeared in 16 local ballots throughout Massachusetts – was on whether or not to adopt the Community Preservation Act (CPA), increasing affordable housing. The proposition passed in Boston 74 percent to 26 percent, according to CBS Boston.
Walsh was in favor of adopting the act, which provides funding for affordable housing and preservation projects in Boston through a property tax increase.
"The CPA will allow us to invest in making our neighborhoods more equitable and beautiful by unlocking tens of millions of dollars each year for affordable housing, while protecting open space and investing in historic preservation projects," Walsh said in the Nov. 9 statement. "I look forward to the increased community benefits that will be shared across the city of Boston as a result of the passage of this act."
Walsh hosted a press conference Tuesday night with elections commissioner Dion Irish to discuss the results before they were final. Neither Walsh nor Irish made final declarations on elections or voter turnout numbers.
Irish said despite the polarizing election, he's grateful for civility at the polls.
"[It was a] contested vote, but we had no issues. Everyone was very respectful," Irish said. "I want to thank the public."
Photo Courtesy of Ryan McGilchrist, Creative Commons