Students talk birth control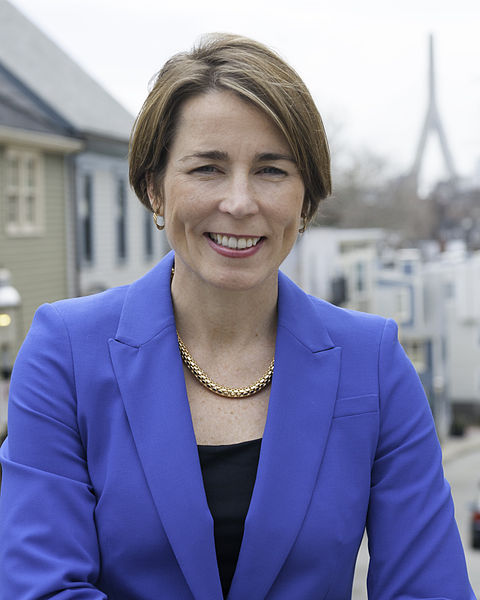 Massachusetts Attorney General Maura Healey sued President Donald J. Trump's administration Oct. 6 after Trump signed an executive order rolling back a health care provision which mandated that employers provide birth control in their employees' insurance packages.
"The Trump administration's actions today are a direct attack on women's health and the right to access affordable and reliable contraception," Healey said in an Oct. 6 press release. "My office has been vigilant when it comes to fighting for health care coverage and ensuring equality in the workplace, and I sued the Trump administration today to stop this rule."
Healey's complaint estimated thousands of Massachusetts residents would be affected. In the press release, she said she predicts many women will turn to MassHealth, the Medicaid plan, which would cost the state more money.
Northeastern students weighed in on the issue, bringing up freedom of religion, past legal precedent and personal privacy.
David Rosenberg, a third-year chemical engineering and biology double major, said the very definition of freedom of religion means no beliefs should be superior to others.
"I'm with Maura Healey on this one," Rosenberg said. "Freedom of religion is supposed to be a freedom that you can't impose on someone else."
But Thomas Catenacci, a third-year communication studies major, sees that same First Amendment clause a different way. He said Healey won't succeed because of Citizens United v. Federal Election Commission, a 2010 U.S. Supreme Court case which established free speech rights for corporations.
"I think businesses are and should be protected by freedom of religion, freedom of speech and the rest of the First Amendment," Catenacci said. "This is getting at the heart of the Citizens United case and that's why Maura Healey doesn't have a case for her lawsuit."
According to the press release, Healey intends to sue on constitutional grounds, including denying women due process and equal protection under the law.
In a testimony to the Massachusetts Joint Committee on Financial Services, Healey said 55 million women in the United States and 1.4 million women in Massachusetts alone gained access to birth control without paying out-of-pocket under Obamacare.
Catenacci said while he may support birth control as an individual, he opposes the government mandate because he believes in personal freedom.
"I, myself, might believe in contraceptives, but in principle I disagree with the government forcing others who don't believe in that," Catenacci said.
Samantha Pannone, a second-year international affairs major, said she is concerned about privacy. She said employers should not be entitled to oversight or information on how their employees use their insurance.
"You can be on birth control and not be having sex — regardless, that's your private life," Pannone said. "It's really none of [an employer's] business who [their] participants are."
Erin Merkel, a second-year communication studies major, said she believes the issue is an easy one: Women deserve the right to health care.
"I understand that companies don't want to pay for something they don't support, but I think it's wrong to deny women their right to birth control," Merkel said.
Ultimately, Merkel said employers can make their own choices about their personal insurance, but shouldn't impose that on others.
"If business owners don't want to take the pill, then that's their choice," Merkel said. "You can't force other people into that situation."