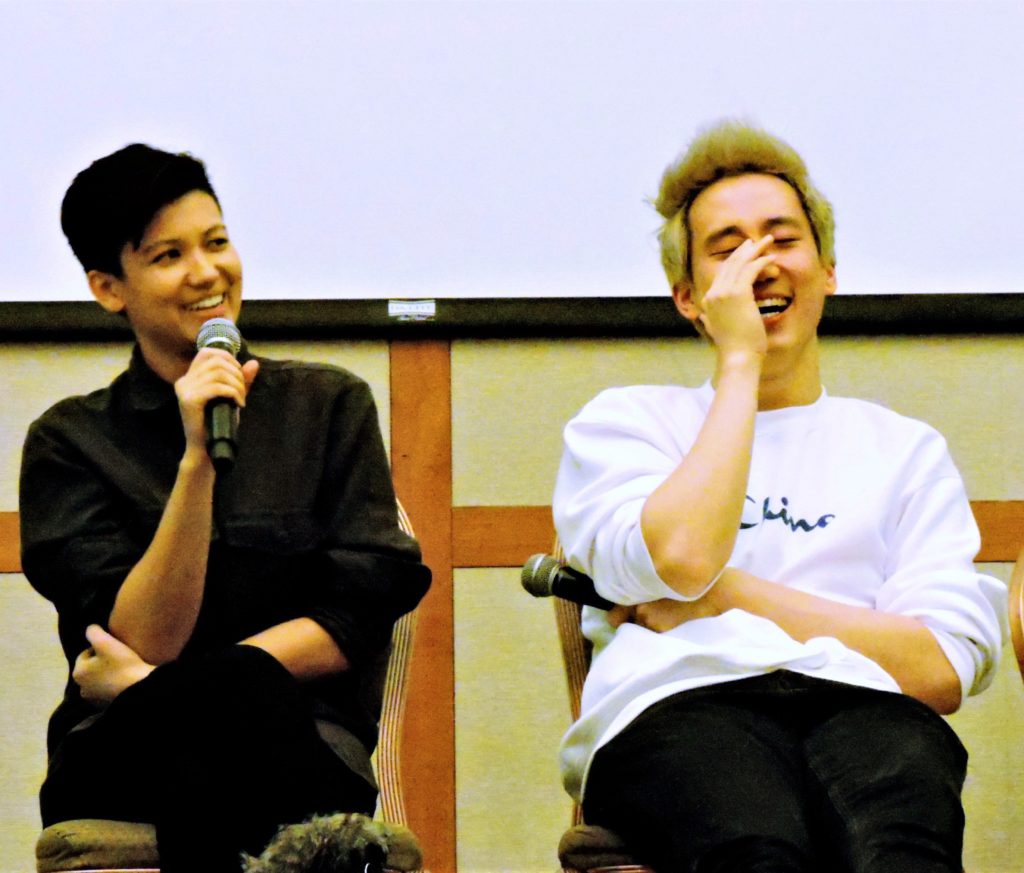 By Sam Cronin, news staff
A panel discussion by two Asian-American BuzzFeed personalities kicked off Asian American Heritage Week Tuesday at Northeastern.
The panel featuring BuzzFeed's Steven Lim and Jen Ruggirello was the first in a series of 10 events put on by a variety of student organizations, including the Kappa Phi Lambda sorority, to showcase different aspects of Asian culture. The theme of the week is "Multifaceted."
During the panel, Lim and Ruggirello discussed the difficulties they had finding work in the entertainment industry — a field in which Asians are underrepresented.
"You know that [the media] industry is hard. I'm sure your teachers are pounding into your head [that] there's no direct path," Ruggirello said of Asians' quest to join the media industry. "It's going to be hard feeling comfortable in an industry that was not built for you."
Ruggirello and Lim agreed that being at a major media company and producing content is a good way to break down stereotypes, as well as create communities online for different minority groups.
Lim and Ruggirello took very different paths to wind up at BuzzFeed. Ruggirello studied screenwriting at Emerson College and intended to work in media. Lim, on the other hand, studied chemical engineering at Ohio State University and made videos as a hobby. But Lim said he realized he wanted to create videos full-time and quit his job. After his 100th YouTube video went viral, BuzzFeed reached out to Lim and offered him a job.
Both panelists said they were driven to attach their identities to their careers. They wanted to balance comedic representations of Asian stereotypes with serving as role models for the public. Lim said the way someone portrays themselves in their content is a powerful mechanism for change.
"When I got to BuzzFeed and to LA [Los Angeles], I realized there's something really special about meeting different communities and intersections. You don't have to explain what your identity is," Ruggirello said. "I want to make space where queer people can feel safe."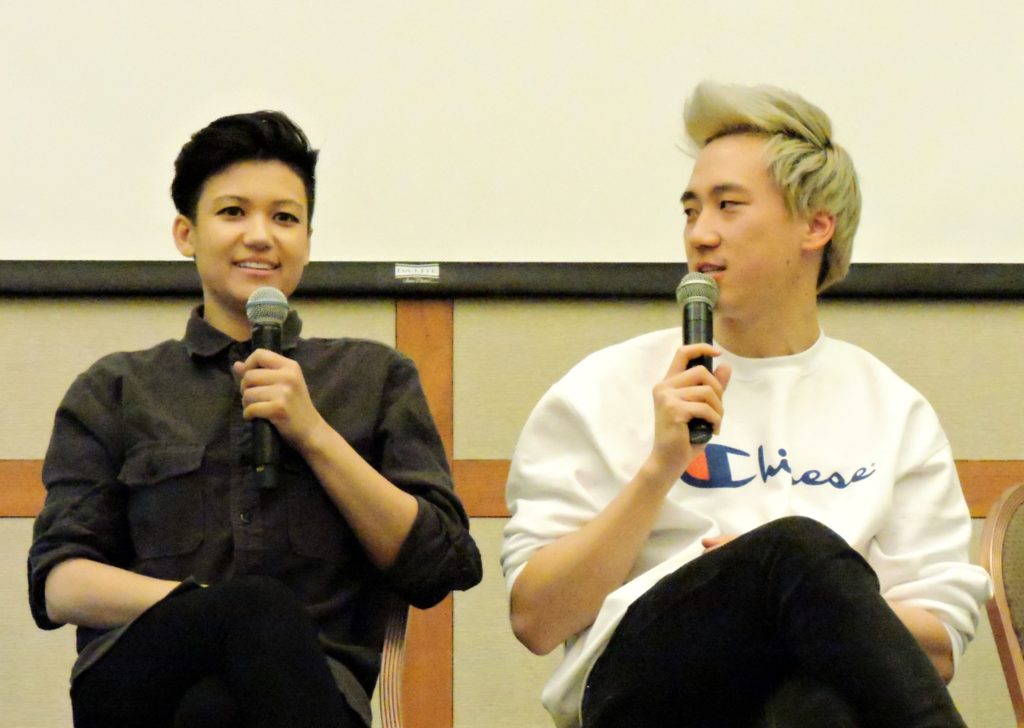 Ruggirello and Lim also discussed the experience of growing up Asian in white-majority communities. As a half-Asian LGBTQA+ community member, Ruggirello said she had difficulty accepting who she was and being herself around others.
"[I used to] cling to this white identity and this straight identity." said Ruggirello. "Even with people with good intentions, color impacts the way they view people."
Lim said he had difficulties during his childhood dealing with stereotypes, as he was the only Asian-American student in his school. He said he realized that at some point in his childhood, he began to internalize the names he was called. He even became competitive when another Asian student came to his school.
"It was wrong for me to be competitive with the only other Asian kid at school," said Lim. "If you're not seeing Asian faces in media, when you see an Asian face, you associate that person with [those stereotypes]."
The panelists said while there is a need to educate people on the misconceptions associated with Asian stereotypes, it takes more than one person to move towards a new view of diversity.
After the event, Lim stuck around to answer questions and take photos with fans. The excited audience asked questions ranging from restaurant recommendations in Los Angeles, since Lim hosts a food review show on BuzzFeed called "Worth It," to how he deals with using stereotypes for comedic effect on his videos.
Vandana Karan, a fourth-year computer science and finance combined major, is a co-chair for Asian American Heritage Week. She said her main goal is to bring together as many people of different majors, identities and backgrounds as possible during the week's events.
"Today was a good turnout, we're excited," Karan said. She emphasized Asian-American expression as the principle characteristic of the project.
Other events in Asian American Heritage Week will encompass a variety of industries and career choices, such as STEM, entrepreneurship, digital media and the arts. The choice to host the heritage week in February was very purposeful, Karan said. Executive Order 9099, which authorized the relocation of thousands of Japanese Americans to internment camps, was passed by President Franklin Delano Roosevelt on February 19, 1942.
Asian American Heritage Week will conclude with another panel discussion on Tuesday, Feb. 27 with actor Justin Chon, who was in the film "21 & Over."
Carolina Do Nascimento contributed to this story.