Boston high schoolers want change following Parkland
The call to action from the students of Marjory Stoneman Douglas High School has reverberated not just in the national news media, but inside Boston high schools as well. High school students around the Greater Boston area are planning walkouts, and many intend to participate in the March for Our Lives March 24 in the Boston Common.
Three students at Newton South High School said actions by the Parkland, Florida, students have inspired their generation and could serve as a catalyst for continued change. Rachel Nacht, a senior at Newton South, said the Parkland students motivated her to speak out on the issue. One particular student, Emma Gonzalez, has frequently been in the public view and is an example for young people everywhere, Nacht said.
"I think she's become an inspiration for so many people everywhere, including me," Nacht, 17, said. "She's my age and she's taking her experience and knowledge and making a statement. It makes me really hopeful about how my generation is going to take positions in government and how we're going to change certain things in this country."
Kimia Tabatabaei, an 18-year-old senior at Newton South, is helping to organize a walkout March 14  — one month after the shooting at Stoneman Douglas that killed 17 students and faculty. Tabatabaei said she hopes this movement can elevate the voices of young people in the national conversation.
"We're not these little kids who can be ignored," she said.
Tabatabaei said while there has always been strong interest in a walkout, it took time for people to take charge and organize the effort. Student planners reached out to organizers of the Boston/Cambridge Women's March for guidance. The walkout will take place at 10 a.m. and will last 17 minutes in recognition of the 17 Parkland victims. Tabatabaei said they plan to have speakers at the walkout and a moment of silence.
Tabatabaei said it's important for participation in a walkout to not be the extent of students' activism, but rather a starting point.
"We want people to take this as a first step and take whatever thoughts, feelings or frustrations they have right now and use that as fuel and be engaged in national discussions," Tabatabaei said. "We want people to become more involved in activism in general, in whatever topics they're interested in."
Noy Alon, another Newton South senior, said the Stoneman Douglas students' actions have had a direct impact on the national gun policy debate, which has exceeded discourse that followed previous mass shootings.
"I think what they've done with the tragedy they've been given is the reason we might feel more empathy with them," Alon said.
Nacht said the Stoneman Douglas students' activism could pave the way for young people nationwide to be heard more clearly in debates like this one.
"The students at Parkland are defeating a lot of stereotypes about our generation, that we're stuck to our phones, and narcissistic and egotistical," Nacht said. "I consider myself a politically informed person and that's because of social media and how connected I am to the world around me. I feel like older generations are now seeing that although there are negative effects from technology, it's clearly making us very informed."
Nacht said sites like Facebook let young people know their voice can be heard. When a teenager makes a Facebook post about the gun control debate and sees people sharing it or liking it, they are encouraged to speak out on issues in the future, she said.
"I think social media has empowered my generation to start talking more," Nacht said.
Tabatabaei said this movement could have a broad impact on activism beyond social media; this political moment could give people an introduction to activism who wouldn't otherwise get one, she said.
"For people who don't have an activist community, this can let them see students who are taking charge and passionate," Tabatabaei said. "That will be inspiring for students who are unsure about how much of a voice they have in these national conversations. Getting involved before you're 18 helps."
Of course, the national gun debate has two sides, and one of those sides is fiercely opposed to increased regulation of guns. Because Newton is a liberal-leaning community, Alon said she and her classmates aren't exposed to guns or people who advocate against gun regulations, so they don't have much understanding for reasoning behind opposition to gun control.
"Everyone's pretty angry that people aren't on [the anti-gun] side of it," Alon said. "We're not exposed to people who appreciate guns, to collect and hunt."
Tabatabaei said she thinks there are gun rights advocates in Newton, but that they don't speak out.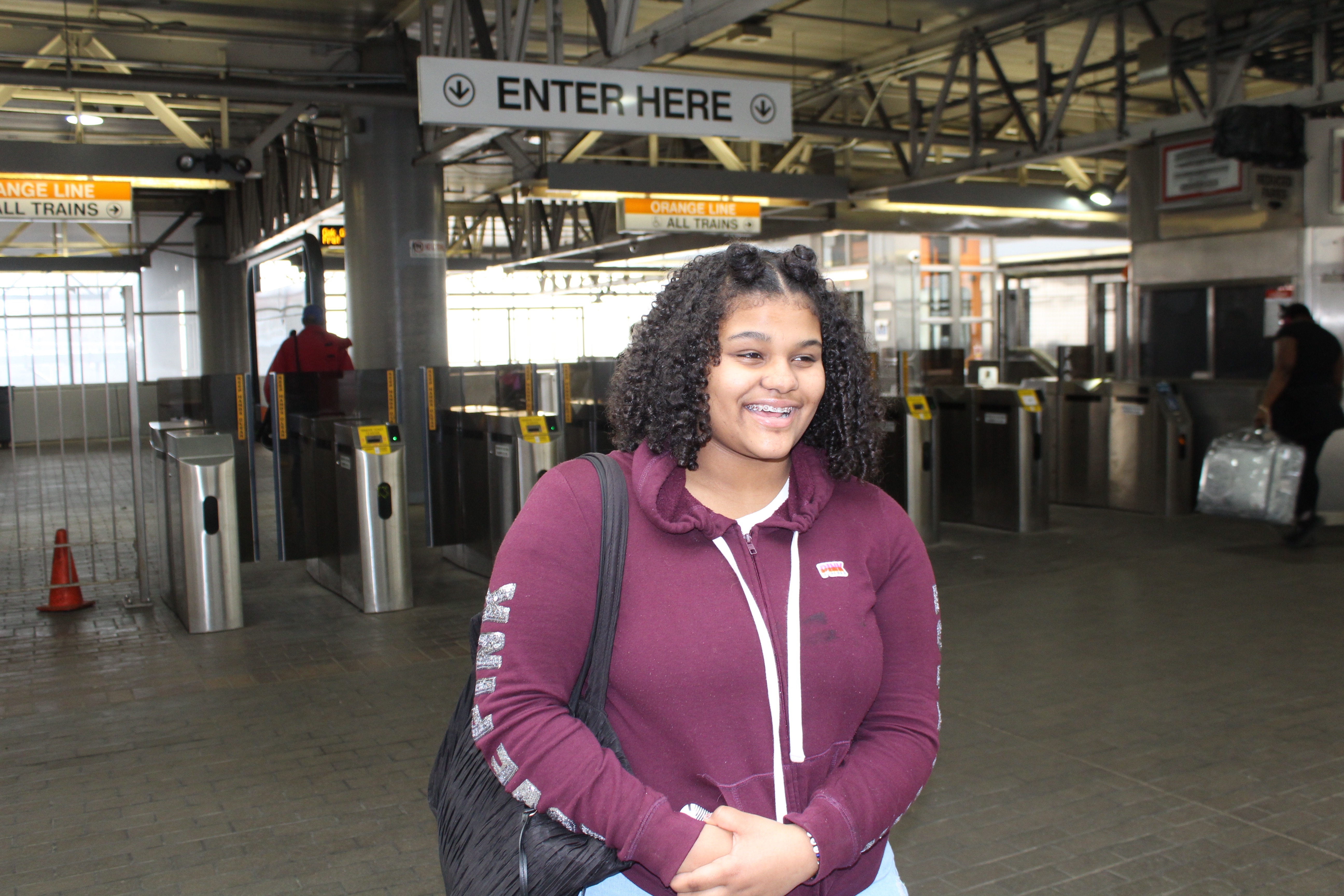 "I'm positive that there are people here who are against increased gun regulations," Tabatabaei said. "But I don't think they're very outspoken because they're so outnumbered."
Elsewhere in Boston, students like Leilani Semedo, a freshman at English High School in Jamaica Plain, wish both students and faculty were doing more to respond to the Parkland shooting. 
She wants to see both groups organizing peaceful protests. She also said she hopes Boston Public Schools will implement more security measures, like metal detectors, to make schools safer. "Students have a voice, but the school has power," Semedo said. "They have the power to change that. They have the power to buy those things."
In addition to school shooting prevention measures, Semedo wants better training on how to be prepared for one.
"Having more knowledge on what to do in a situation like what happened in Parkland, like more drills," is a solution Semedo said would make her feel safer at school.
In a formal response to the shooting, Boston Public Schools superintendent Tommy Chang issued an online statement on Feb. 15 urging parents to talk to their children and discuss their feelings.
"The safety, health and wellness of our students is a top priority of the Boston Public Schools," Chang said.
Three freshmen who attend Boston Latin School said walkouts have not been encouraged at their school in the past, although there seems to be no indication that any punishment will occur as a result of the March 14 national walkout. They plan to participate in the walkout at their school.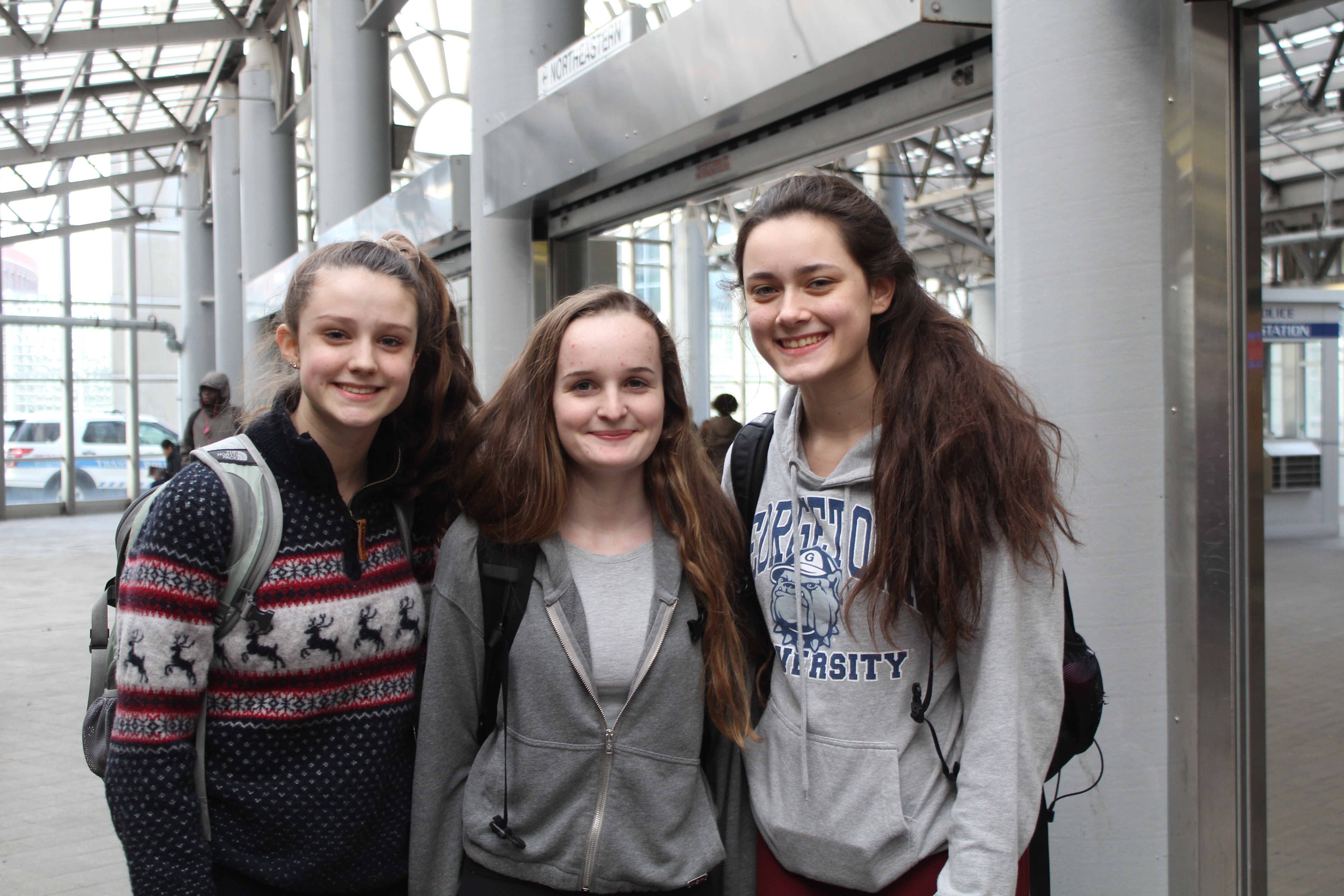 "Two years ago, there was a walkout and there was a really big punishment and they made it a big deal," Ella Munnelly, 14, said. "A few weeks in advance, they said if you do it you're going to get a censure. They haven't said anything yet about this one, but I've heard that they're supporting it and they want you to do it."
Celia Dunmore, 15, said Boston Latin School may be supportive of the walkout because of the emotional nature of the shooting.
"I think it's mainly because of the new principal. Because she had a moment of silence and during that she broke down and started crying, so I think she feels really strongly about it," Dunmore said.
Many students feel an emotional connection to the shooting, as the walkout seems popular both in Boston and nationwide. More than 150,000 people are listed as planning to attend the official march in Washington on the event's Facebook page. Mia Trapani, 14, said she knew a lot of people planning to participate in the walkout.
"I just want myself and all my peers to feel safe at school," Dunmore said.
While this issue is emotional for many students, Ada Martinez, a senior at West Roxbury High School, said some students are not taking it seriously.
"I feel like most of the students just take it as a joke, like if teachers were going to have a gun," Martinez said.
Martinez said social media may be contributing to the apparent lack of connection between some students and the shooting. While social media has been the launching pad for Parkland students' campaign to end mass shootings, and while many students first learn about shootings from social media, Martinez said they are not taught how to talk about them in a serious manner.
But at English High, Semedo said there hasn't been much talk about the shooting in general. Semedo said she thinks this is because the shooting deeply affected many students.
"Usually kids want to go to school to learn and then they expect to come back home with their parents, but because these kids didn't get to come back home I guess it worried a lot of people to where they were afraid to talk about it," Semedo said. "I believe that's how a lot of students felt. That's how I felt."
Paxtyn Merten contributed to this story.