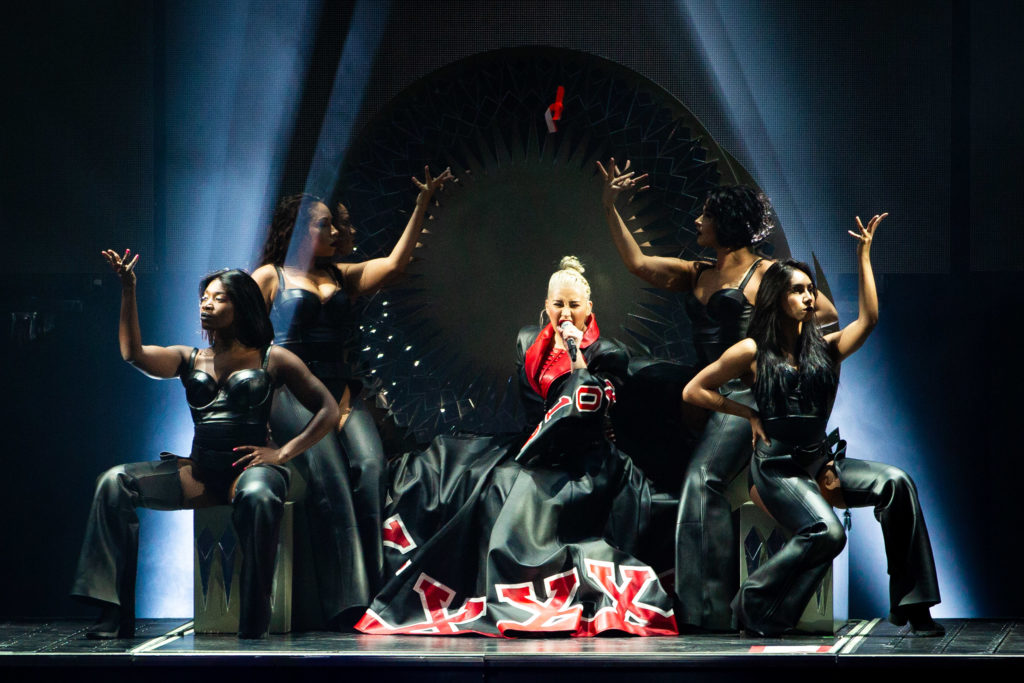 DYLAN C.SHEN
Photos by Dylan Shen.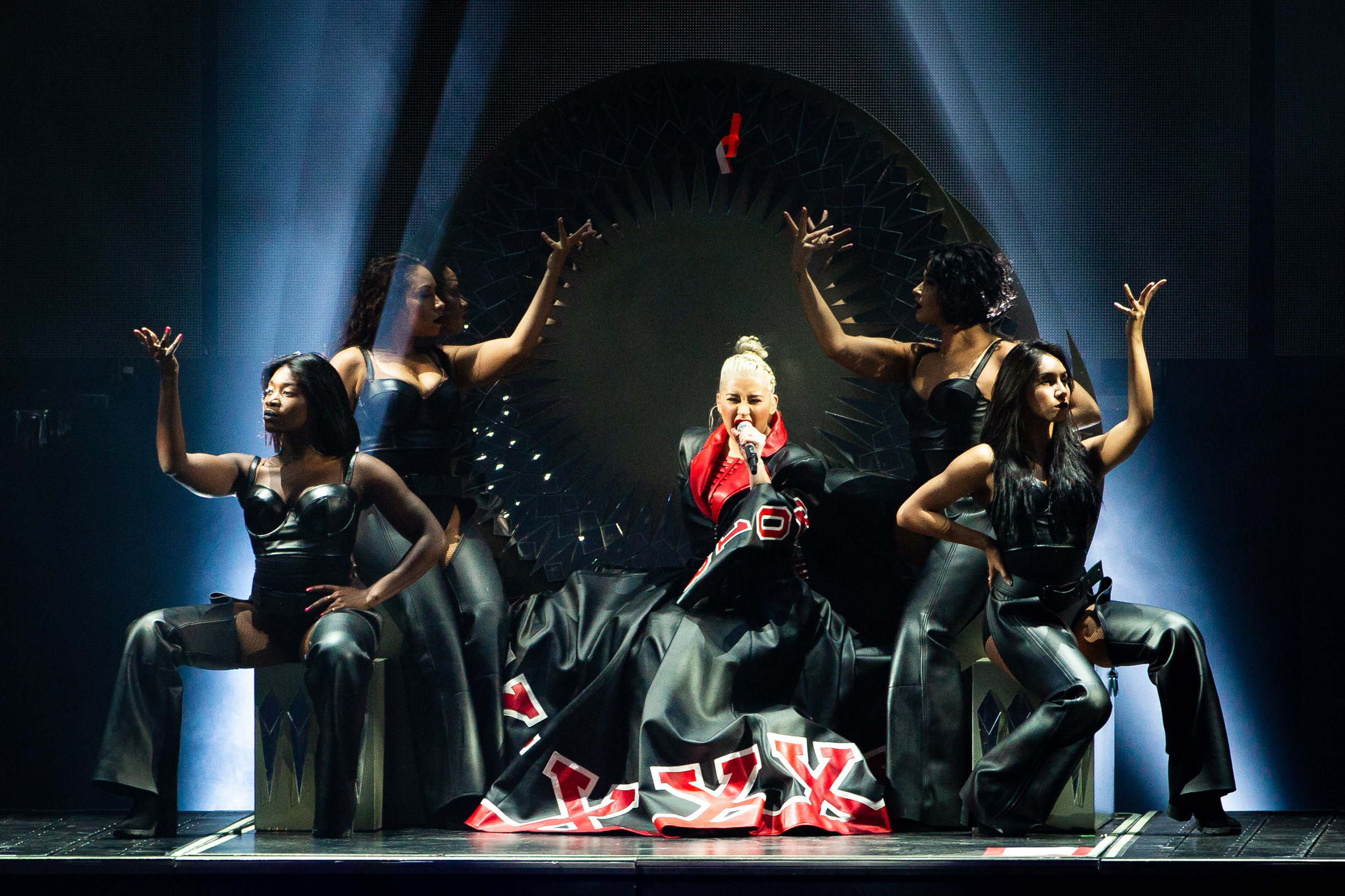 Christina Aguilera belts "Dirrty" while seated atop a throne surrounded by her lieutenants.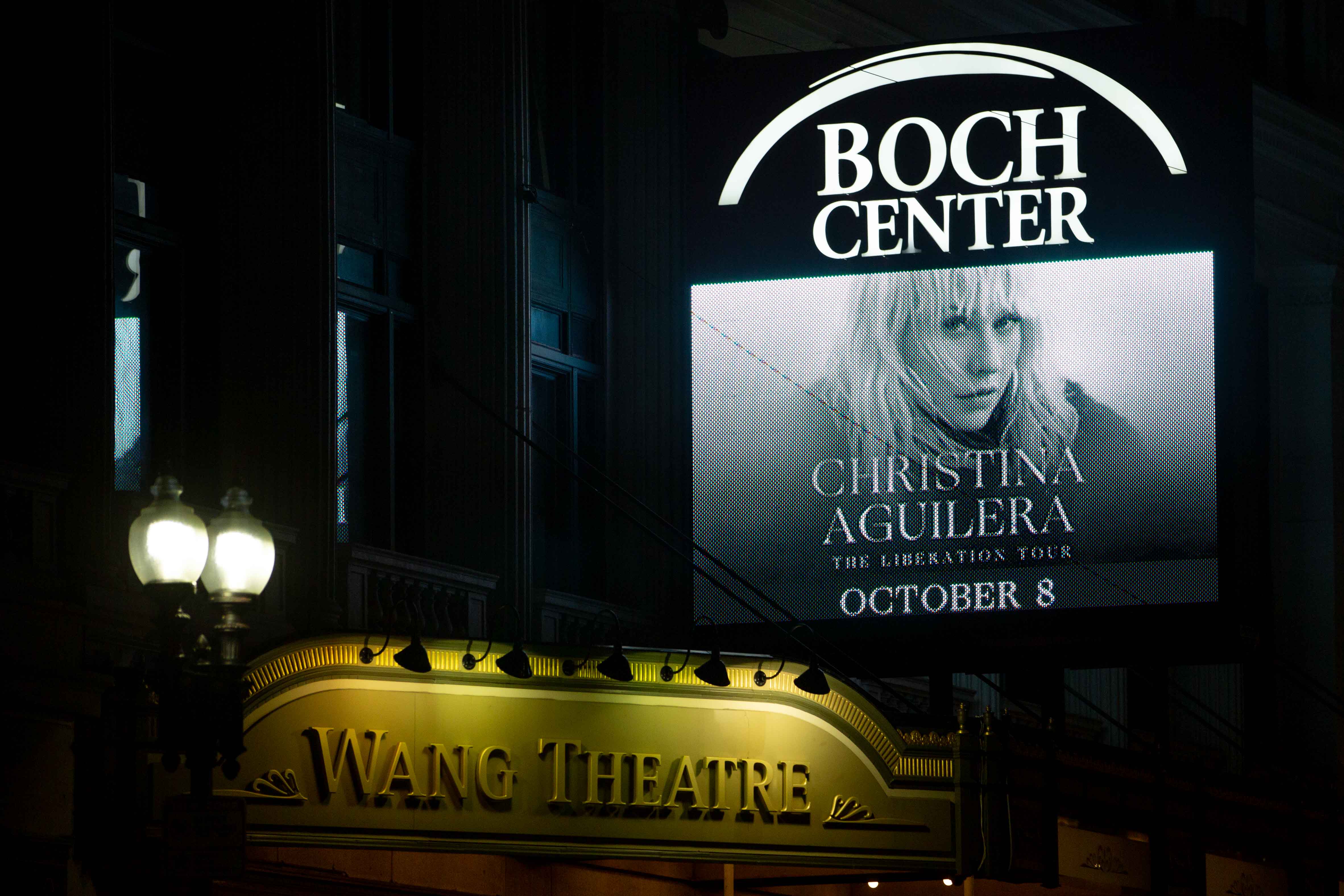 Aguilera performed Monday night at the Boch Center's Wang Theater as part of her national "Liberation Tour."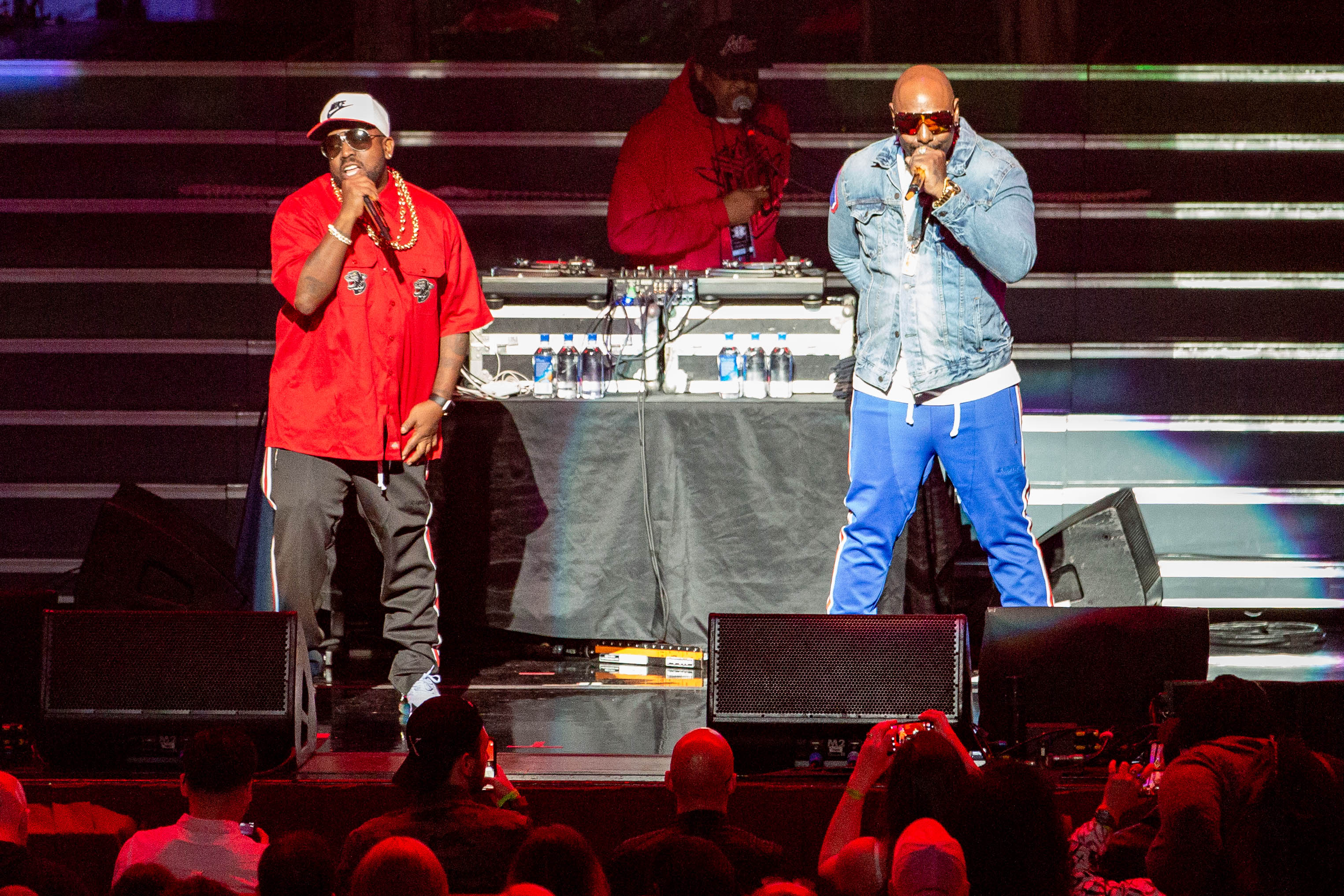 Big Boi, left, opens the show, pumping up the crowd for an energetic sixty minutes.
Descending from above in a vibrant red dress, Christina begins her marathon long show with "Maria."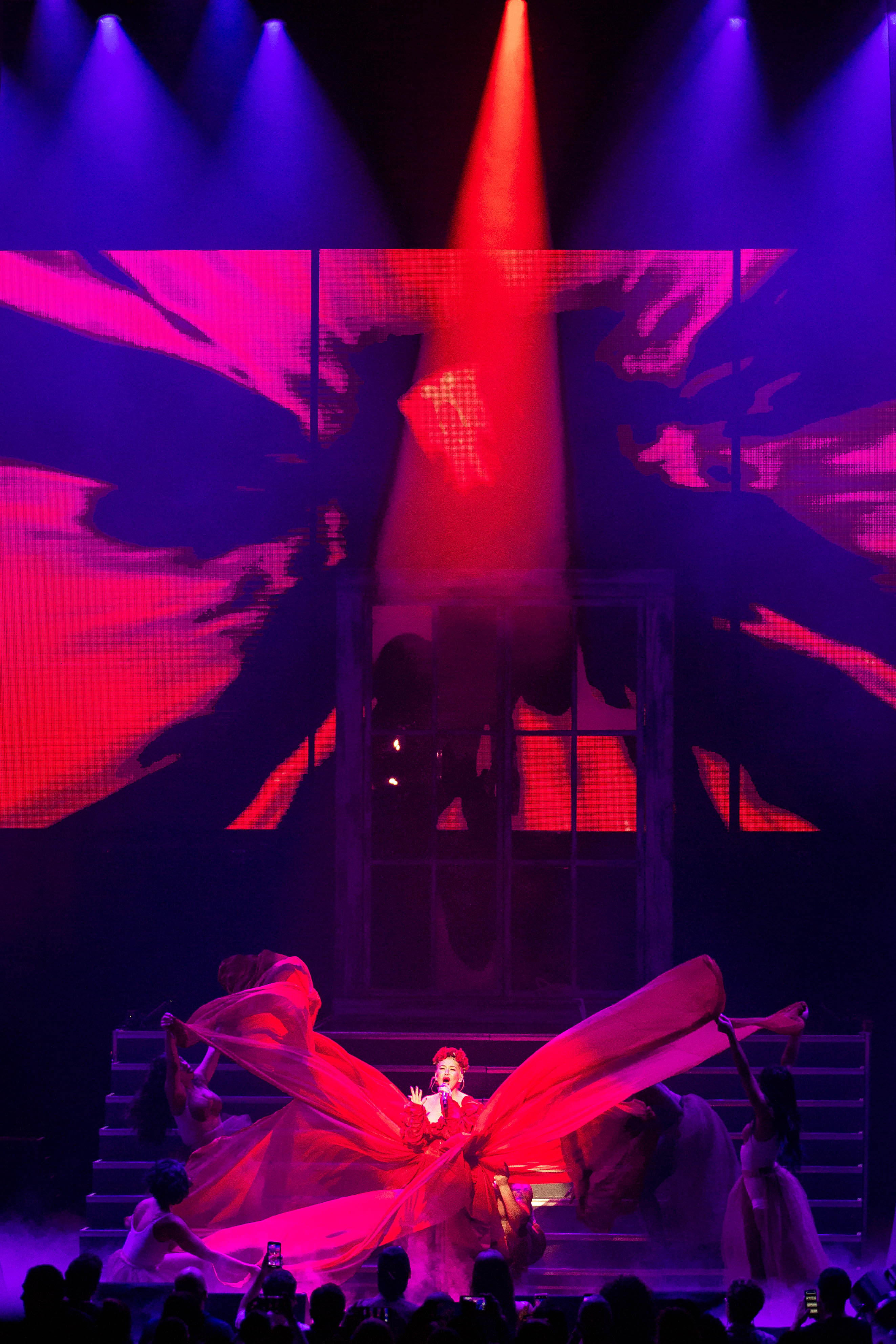 Dancers circle center stage with flowing diaphanous red sheets, synchronizing with Aguilera's dress in an undulating motion.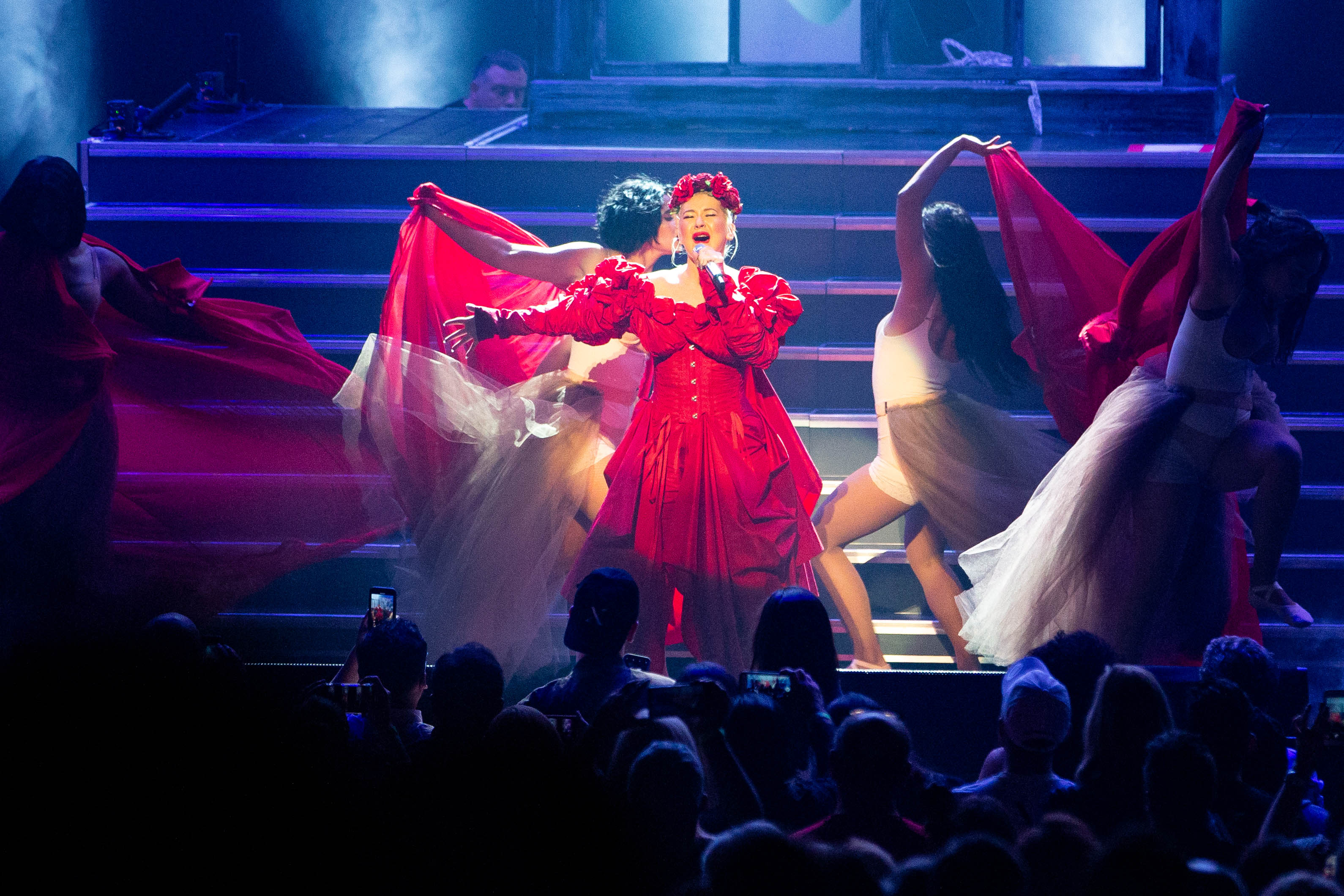 Patterned drapes cascade from the ceiling and fog rolls in, establishing a fantasy-like milieu on the stage.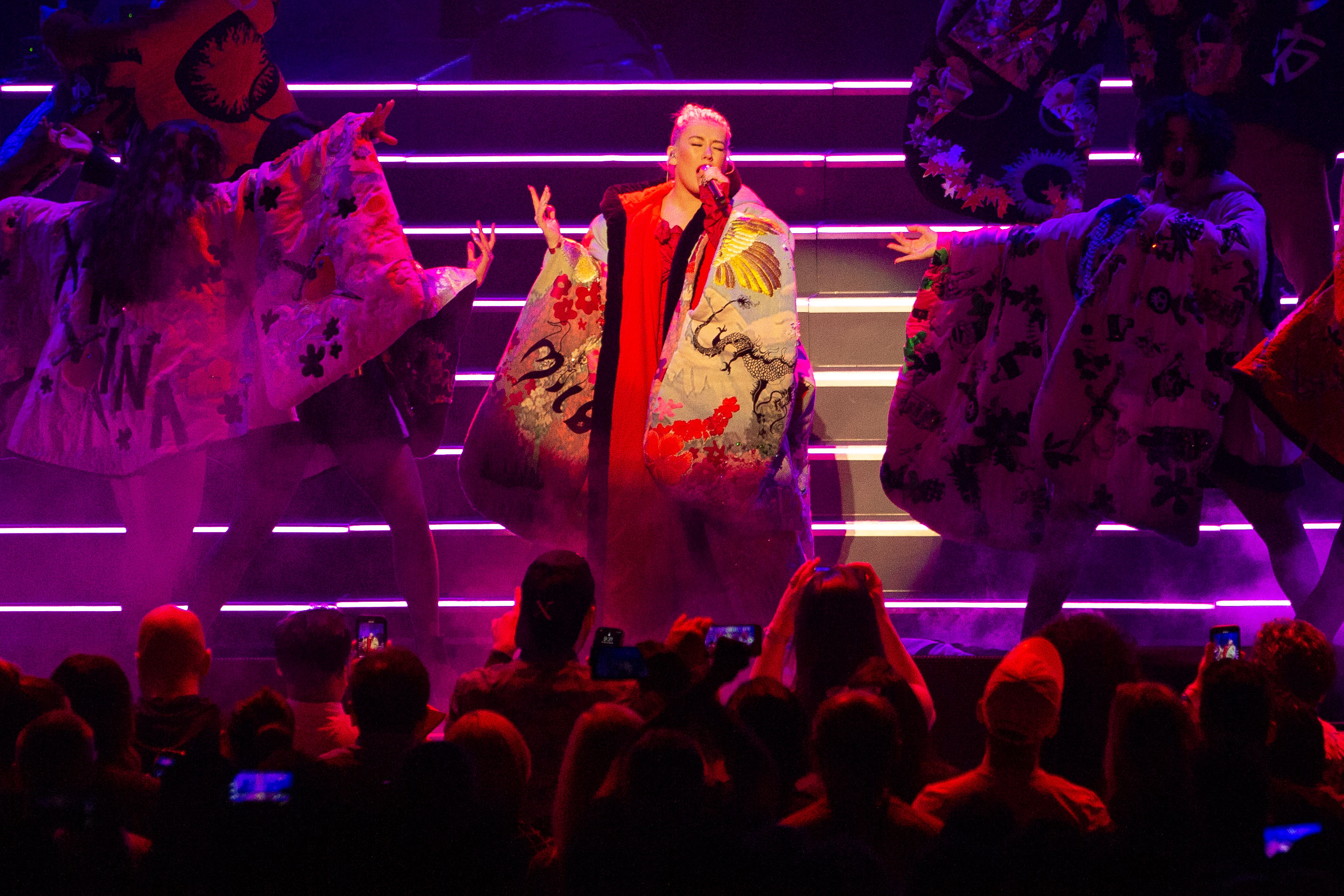 Beginning a series of costume changes, nearly a new costume for each song, Christina Aguilera dons a kimono to start "Genie."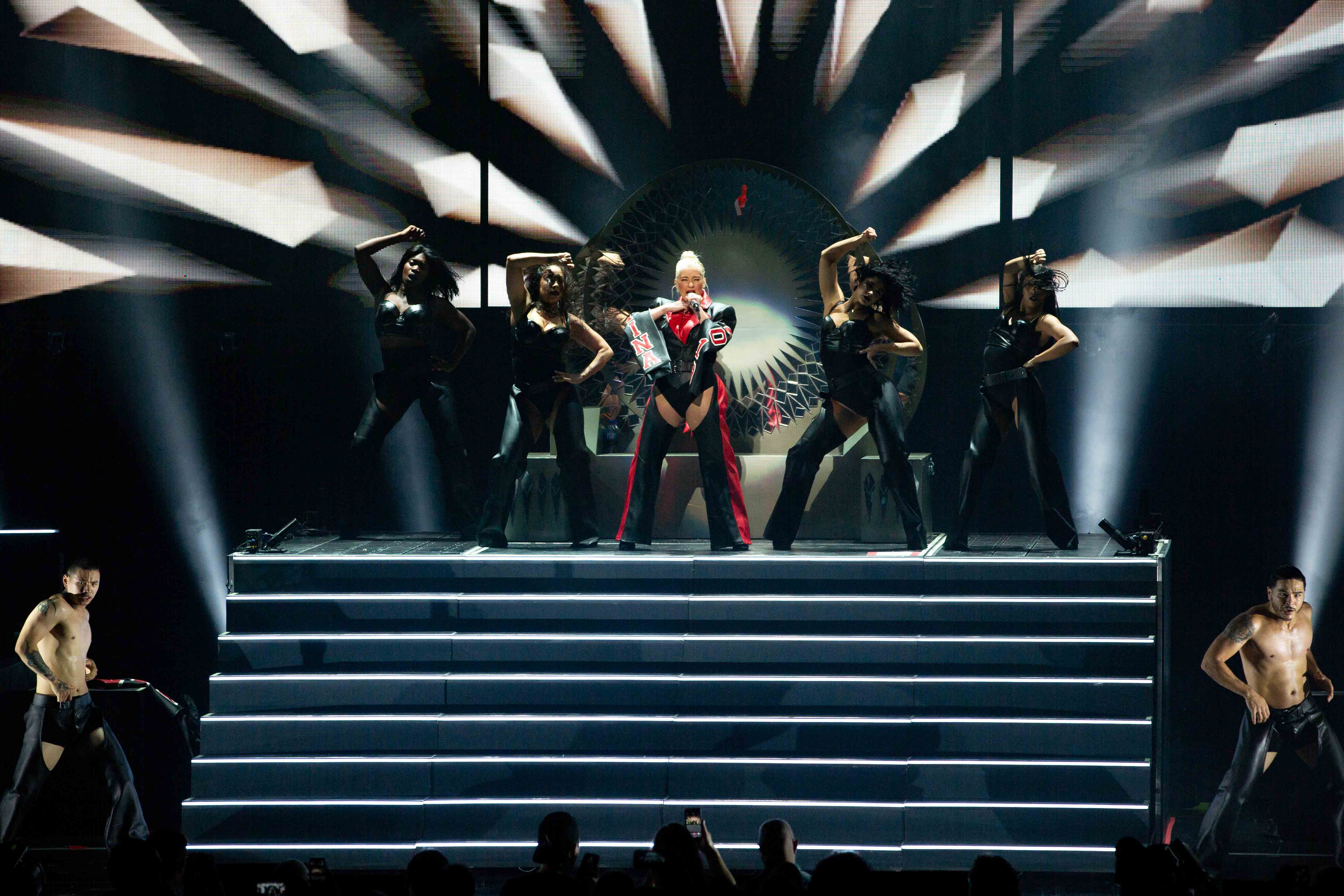 Changing costumes yet again, Aguilera cloaks herself in red and black, with sleeves emblazoned with her moniker "xtina" and the year, 2018.
Buttressed by her backup dancers, Christina Aguilera enthralls an enthusiastic crowd up close.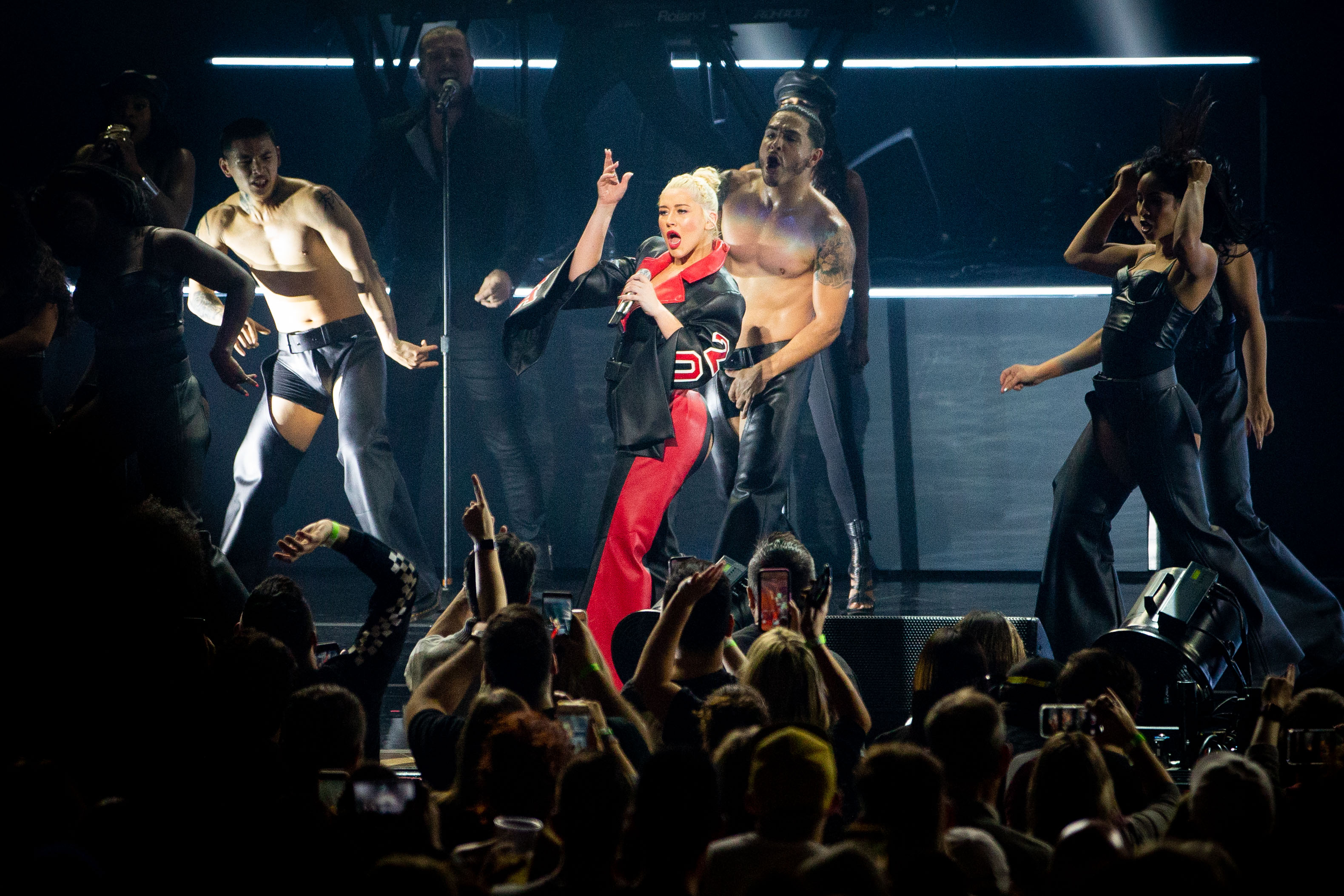 Aguilera flashes her sass to the enjoyment of the crowd and her ensemble.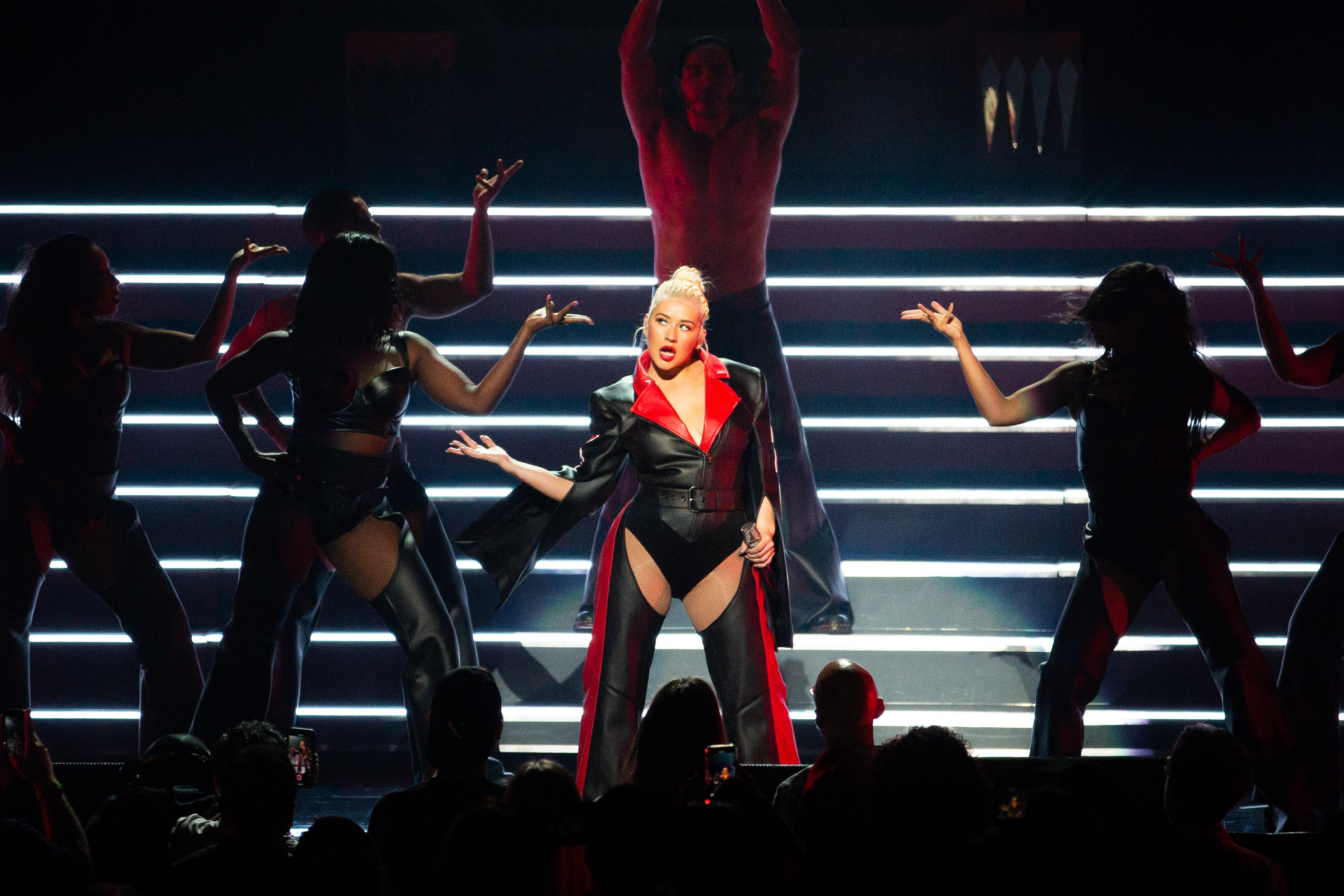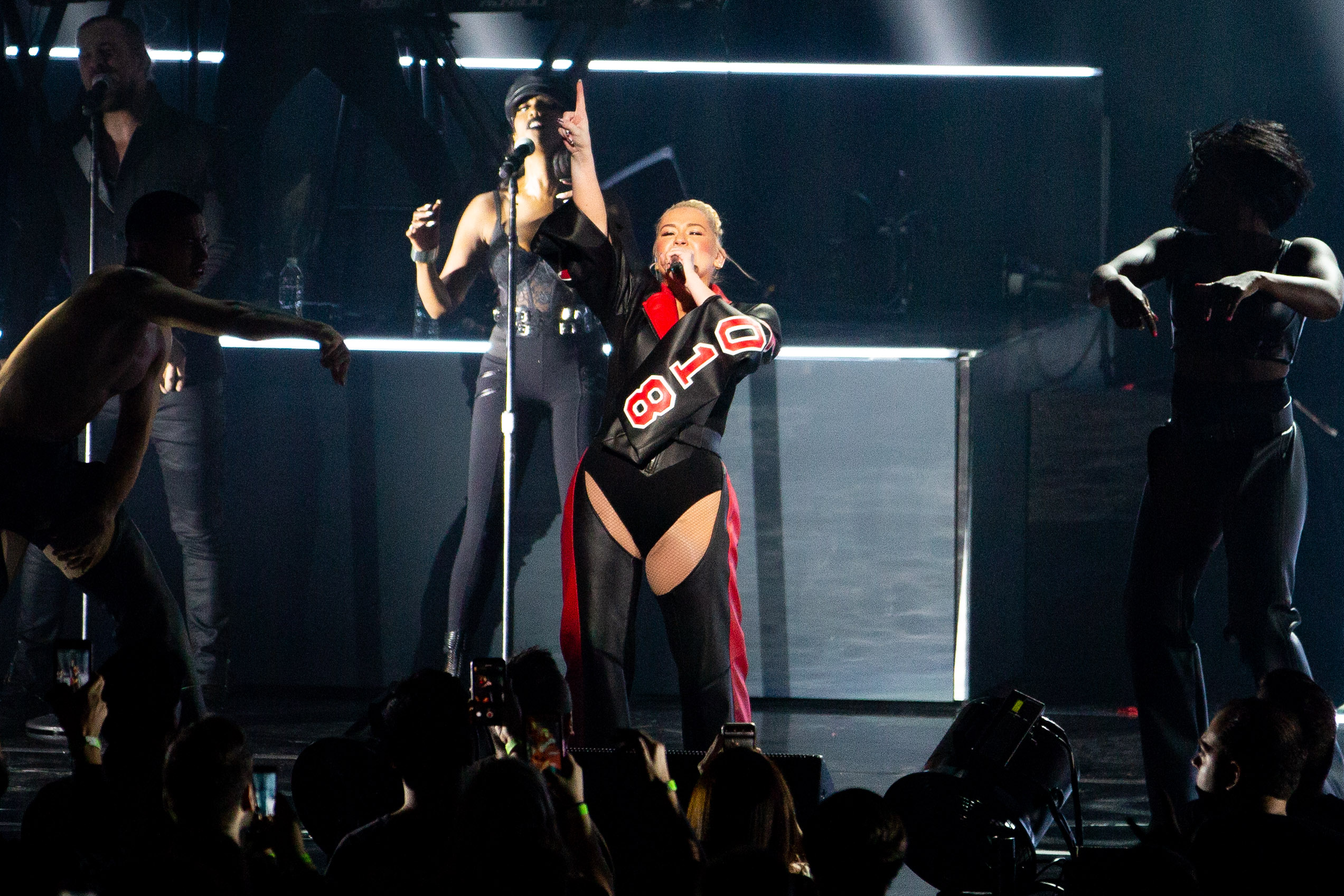 Christina Aguilera reminds the crowd who's number one.