Event Calendar: Thursday, Dec. 6 – Wednesday, Dec. 12
Thursday, Dec. 6, A Carpet for Conversation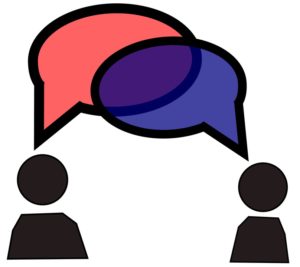 The Isabella Stewart Gardner Museum will host an open dialogue about history and the stories we share through time. Conversation will surround The Great Bare Mat, a carpet created by Raqs Media Collective in 2013 as a platform for debate. Elaine Reichek, Nevet Yitzhak and Sibyl Kempson will join curator Pieranna Cavalchini and former curator Christina Nielsen to lead the discussion. 7 p.m.; Isabella Stewart Gardner Museum; $10 for students.
Friday, Dec. 7, How To Become A Video Influencer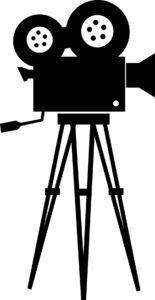 BostonSpeaks will be hosting their monthly panel breakfast series. This month's event will focus on the secrets to becoming an influencer on video. There will be a Q&A with panelists and a chance to network with business professionals and entrepreneurs from Boston. Reserve a spot here: 8 a.m.- 10 a.m.; BostonSpeaks; Free.
Saturday, Dec. 8, NU Madrigal Singers 2018 Winter Concert
The NU Madrigal Singers will hold their 2018 winter concert, performing Morten Lauridsen's "Fire Songs" and Eric Whitacre's "Flower Songs." The group aims to foster a friendly community around the love of music and performance and provide Northeastern students the opportunity to engage with unique styles of music. 7 p.m.- 8 p.m.; Curry Student Center; Free.
Sunday, Dec. 9, Unique Markets Holiday Pop-Up
Unique Markets will pop up in Boston for just one day this weekend. Shop for one-of-a-kind holiday gifts from an assortment of independent designers, artists and emerging brands. Admission includes refreshments, a limited-edition tote bag, DIY projects and more.
11 a.m.- 6 p.m.; Cyclorama at the Boston Center for the Arts; $5.
Monday, Dec. 10, RareNEU Presents: TEGA
Soul singer-songwriter TEGA will be performing to raise money and awareness for sickle cell disease. As someone who lives with the disease, TEGA uses his music as a platform to showcase his experiences and spread awareness about sickle cell and other chronic illnesses. All proceeds from merchandise will be donated to the Sickle Cell Disease Association of America. 7 p.m.- 9 p.m.; Afterhours; Free.
Tuesday, Dec. 11, The Nor'easters Present: Collective – Vol. II
For their first big show of the school year, the Nor'easters will be performing an album release concert for their second album, "Collective – Vol. II." The concert will feature Boston University's In Achord and Northeastern's The Downbeats. In addition to celebrating their new album, the Nor'easters will also be sending off their senior, Peter St. Lawrence. Get your tickets here: 8 p.m.; Blackman Auditorium; $15.
Wednesday, Dec. 12, The City Talks: Opioids
The Museum of Fine Arts will host a panel of Boston-area thinkers, institutions, entrepreneurs, activists, city officials and artists. The discussion will be centered around themes found in "Nan Goldin," an installation on view in the Linde Family Wing for Contemporary Art. The goal will be to answer the question: "What do we need to heal?" 7 p.m.- 8 p.m.; Museum of Fine Arts; Free with museum admission.