Event Calendar: Thursday, Jan. 24 – Wednesday, Jan. 30
Hang on for a minute...we're trying to find some more stories you might like.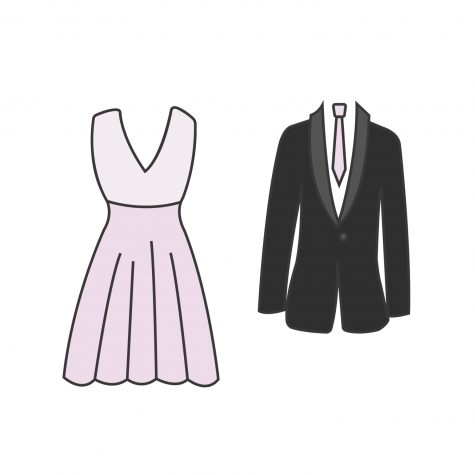 Thursday, Jan. 24, Snowball 2019
The Resident Student Association will hold their annual semi-formal ball this week. The night will be filled with music and food at a unique venue, and a cash bar will be available for those who are 21 and above. Tickets are available now on myNortheastern. 8 p.m.- 11 p.m.; Museum of Science; $8.
Friday, Jan. 25, Battle of the ASOs
African student organizations from across Massachusetts will perform in this cultural dance competition. The event honors the importance of dance in African cultures, showcasing a variety of dance found throughout the continent. The winning group of last year's competition, BU Afrithms, will also make an appearance.  6 p.m.- 10 p.m.; Blackman Auditorium; Free for students.
Saturday, Jan. 26, Bars for the Barrios benefit concert
NU Barkada will host its 2019 annual spring benefit concert in support of Books for the Barrios, an organization that provides education and books for underprivileged youth in the Philippines and around the world. The concert will feature artists and musicians from the Northeastern community and the Greater Boston area. 7 p.m.- 9:30 p.m.; AfterHours; $5 donation.
Sunday, Jan. 27, film screening: Who Will Write Our History
Join the Jewish Studies Program on International Holocaust Remembrance Day as they screen "Who Will Write Our History." The documentary tells the story of a group of people who risked their lives in the Warsaw Ghetto to archive Holocaust testimony as it was happening. This powerful story of resistance will also be screened around the world on Sunday as part of a global event. 5-30 p.m.- 7:30 p.m.; West Village F 020; Free.
Monday, Jan. 28, Story Club Boston: SNOW
Enjoy some comic relief with Story Club Boston, whose goal is to promote the art of storytelling and writing within the Boston literary scene. Listen to featured storytellers share their stories surrounding this month's theme of snow, or bring your own five-minute anecdote to share during the open mic. 10 a.m.- 5 p.m.; Bella Luna & the Milky Way; $5 donation.
Tuesday, Jan. 29, Michael Jackson tribute show
Michael Jackson fans won't want to miss this opportunity to see student performers from Berklee College of Music and the Boston Conservatory at Berklee pay tribute to one of history's most influential entertainers. Student singers, musicians and dancers will perform "Man in the Mirror," "Smooth Criminal," "Thriller" and other hits. 8 p.m.- 10 p.m.; Berklee Performance Center; $10.
Wednesday, Jan. 30, Dance in the Galleries: Jenny Oliver/Connections Dance Theater
Wednesday will mark the launch of Dance in the Galleries, a series of performances exploring the Museum of Fine Arts' "Ansel Adams in Our Time" exhibition. Choreographer-in-residence Jenny Oliver and the Connections Dance Theater will collaborate to address the environmental and social themes presented in the exhibition through visceral dance. 6 p.m.- 8 p.m.; Museum of Fine Arts; Free for students.