Kendall Coyne, former NU hockey player, is first woman in NHL Skills Competition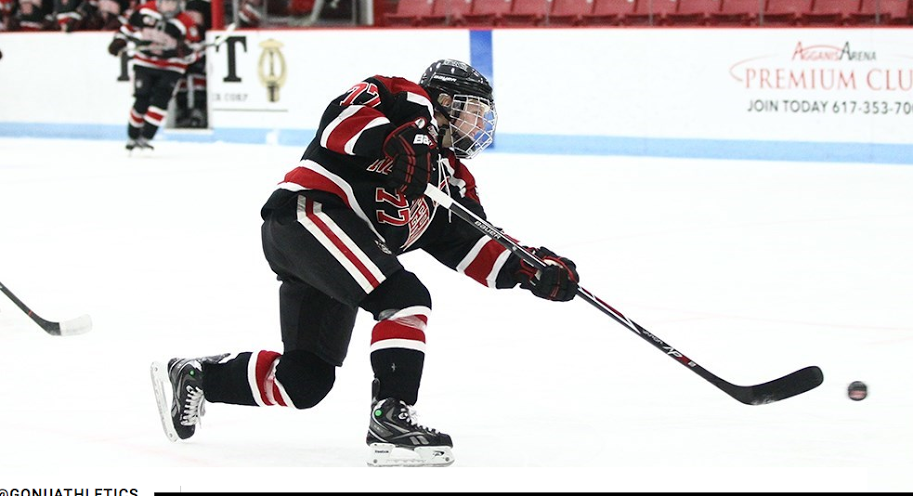 Kendall Coyne, who graduated from Northeastern in 2016 and took with her the women's hockey program records for career points and goals, became the first woman ever to compete in the NHL Skill Competition Friday night in San Jose, California.
Coyne, of Palos Heights, Illinois, finished seventh of eight skaters with a 14.346-second time around the rink. She finished ahead of Arizona's Clayton Keller, and less than a second behind the winner, Edmonton's Connor McDavid (13.378).
Coyne's list of achievements is extensive. Perhaps her shining moment thus far came in the 2018 Olympic Games in PyeongChang, where she scored the shootout winner to lift Team USA over Canada to secure the gold medal.
According to ESPN, Coyne was already slated to participate in the NHL's Friday festivities in a separate competition with other women, but when the Colorado Avalanche star Nathan MacKinnon backed out of the main event, the league tapped the notoriously fast Coyne to make history as the competition's first ever woman entrant.
Fresh off a plane with no warmup time, ESPN reported, Coyne posted a time at Thursday's practice run that would've topped two of last year's NHL skaters in the event.
As a senior at NU, she won the Patty Kazmaier Memorial Award as the top player in Division I, and led the NCAA in goals (50), points per game (2.27) and hat tricks (5), according to the athletic department. Her 249 career points and 141 career goals were the most in program history in either category.
Past Huntington News coverage of Kendall Coyne: