Alum who uncovered 1948 hate crime featured in new documentary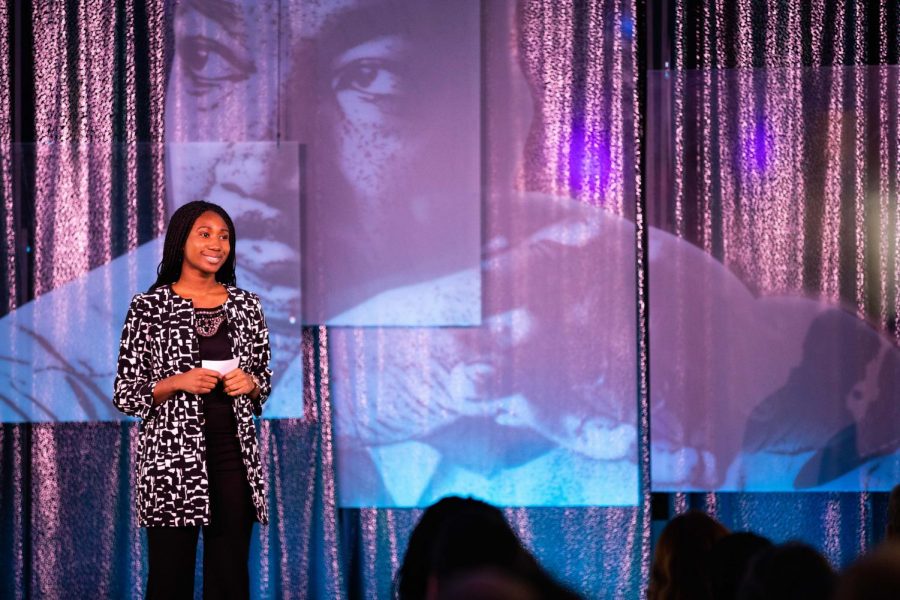 "Murder on Mobile" tells the story of Rayfield Davis, a black man killed in a 1948 racially-motivated attack that was uncovered through the work of a Northeastern law student.
The university's Office of the President premiered the documentary Jan. 26 at an event to celebrate the life and legacy of Martin Luther King Jr. The event featured music with an NU law graduate as the lead vocalist and closing remarks from President Joseph E. Aoun.
The documentary depicts Davis, a 53-year-old man living in Mobile, Alabama, stepping off a bus while heading home from work at a nearby air force base. Horace Miller, a then-20-year-old white man who worked at the same base, followed Davis off of the bus. Davis invited him over to drink and celebrate proposals to end racial segregation, saying, "President Truman is our good friend and will give us our equal rights."
Miller, enraged in a violent frenzy, viciously beat Davis — with a deadly weapon like a crowbar or brass knuckles according to medical examiners — leaving him to die in a drainage ditch on the side of the road. Miller admitted to the crime two days later, but did not go to jail after an all-white jury chose not to indict him. Davis' death went forgotten in history until Chelsea Schmitz, a 2013 Northeastern law graduate, investigated the murder through the Civil Rights and Restorative Justice project, or CRRJ, at Northeastern.
After looking into the case, Schmitz said she felt she needed to seek restorative action for a miscarriage of justice.
"I need to be able to find the family of Rayfield Davis, so that I can share the whole story and then get their input as to what feels like a next step that they want to take," Schmitz said in the documentary.
Schmitz met with the Davis family, who were unaware of the murder, and discovered that Miller was alive and still living in Alabama. Davis' family reached out to Miller in an attempt to reconcile and also understand what motivated him to kill an innocent man. Miller ignored the calls, but his granddaughter reached out, offering an apology and saying that she and her family were unaware of the murder. She added that her grandfather's hate failed to bleed through to his children.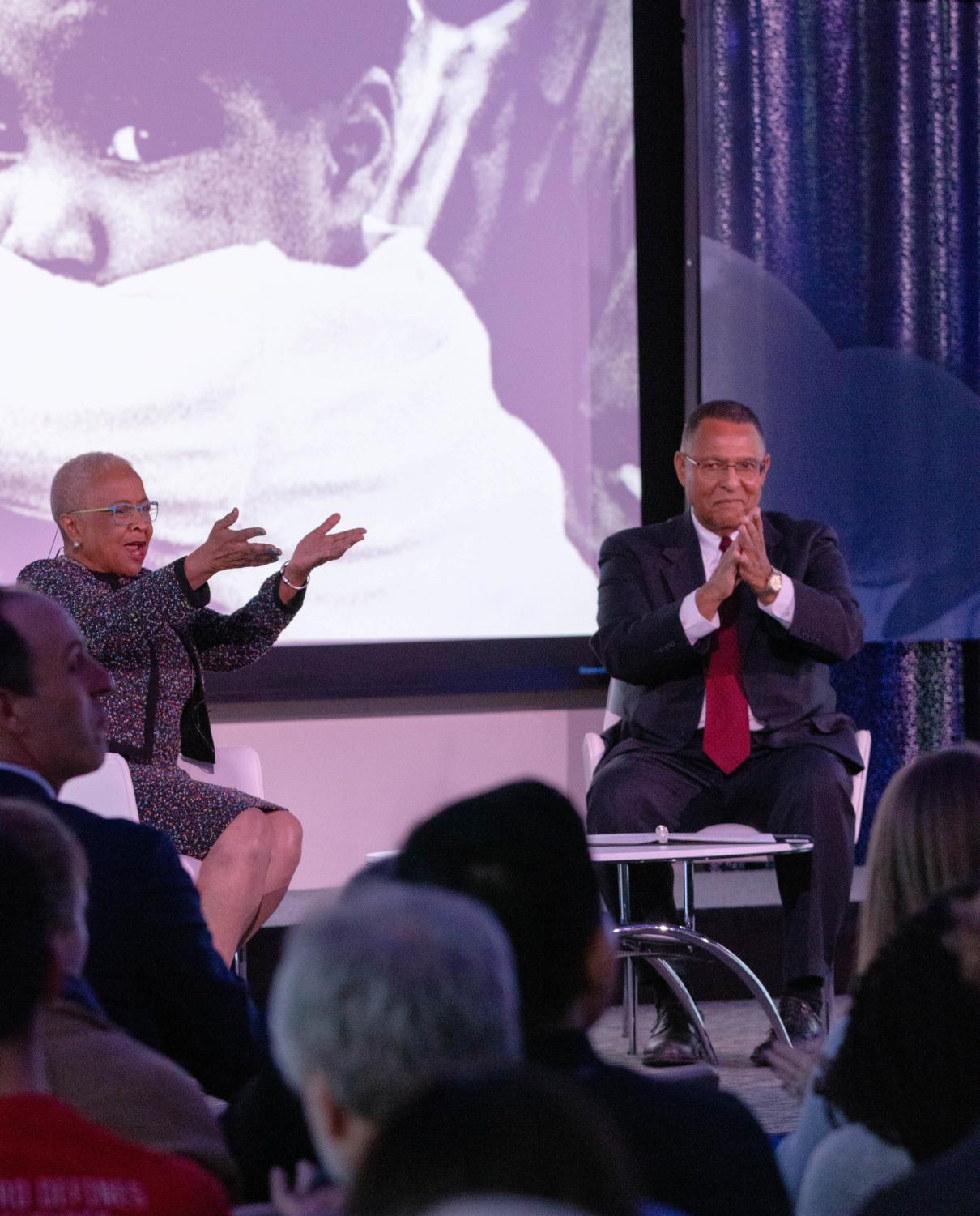 After the premiere, NU law professor Margaret Burnham, founder and director of the CRRJ, spoke with Roderick Ireland, a professor of criminology and criminal justice at NU, about the documentary and her program. Ireland asked Burnham about how the CRRJ addresses unsettled civil rights violations.
"The accounting that we're doing accumulating cases is in part a response to MLK's challenge that there is an unpaid debt," Burnham said. "The material has to be used to transform lives today. The debt is the undue burden on African Americans over these many years. Undue, unequally, unrelenting burden on African American life over these many years."
Members of the Davis family were invited to the premiere along with students, faculty and others from the NU community. Miracle Olatunji, a first-year business administration and communications combined major, introduced  event.
"On a very personal level, Martin Luther King is a big inspiration for me, and that's why I thought this was a good way to honor his legacy," Olatunji said.
Aoun gave closing remarks and said he thinks NU, as an institution, is uniquely designed to help students like Schmitz perform rewarding work.
"So we hear that if you want to eradicate racism, intolerance, injustice, all you need to do is education," Aoun said. "That's not enough, we have cases of people with culture, with education, who are racist, intolerant and hateful. So education is not enough. What is important is the experience."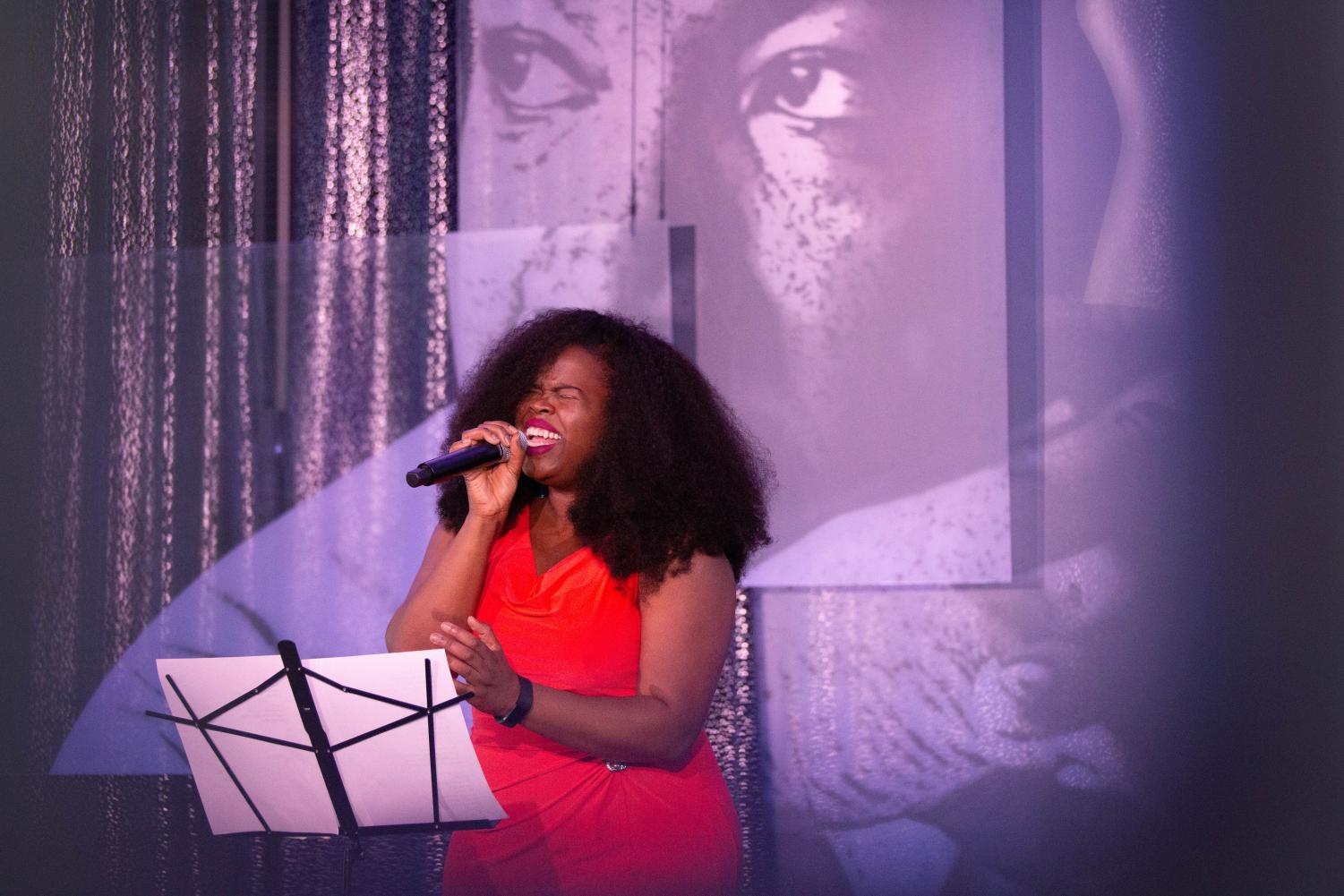 The heart of the event asked how to take the legacy of Martin Luther King Jr., and celebrate the work he accomplished, but also work to fix the undue burden he referred to.
The story of Rayfield Davis is one of many unpaid miscarriages of justice, Burnham said, and the stories that are uncovered through the CRRJ help Americans understand racial injustices of the past.
"Our stories, the Rayfield Davis story, is part of a long continuum, and it has to be seen not just as a story that can be told and perhaps resolved in some way but as one of many," Burnham said. "Scholars will use the material to fully understand both Jim Crow and the nature of the debt that Dr. King has addressed."