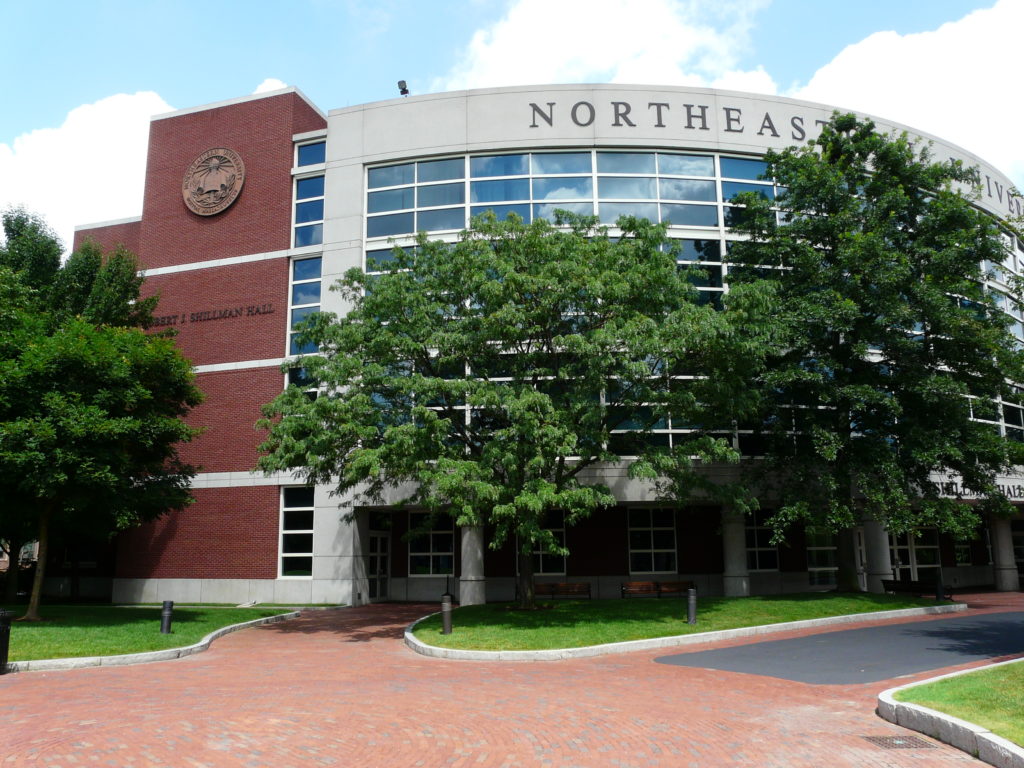 Photo courtesy Creative Commons
Sarah Corda, a fourth-year communication studies major at Northeastern, considers herself a good student and a better writer. So, two years ago, when a professor returned one of her essays with a "0/10" scrawled along the bottom — an essay in which she claims to have expressed "pro-American" and "anti-terrorism" sentiments — she prepared to appeal her grade in the class.
After a review by a group of other faculty members from the College of Arts, Media and Design, Corda's final grade for the course was increased from a "D-" to a "B-," a fact that she said illustrated the professor's anti-conservative bias.
While Northeastern's Office of University Equity and Compliance has disputed this assessment, citing the professor's tendency to give similarly low marks to a wide variety of students, Corda said the professor, who she prefers to leave unnamed, had repeatedly expressed anti-conservative sentiments in class, allegedly calling her arguments "ignorant."
Although Corda's case is extreme, it may be reflective of a larger pattern of political intolerance that affects many students at Northeastern. In addition to dealing with an arguably left-leaning New England academia, conservative students in Boston are subject to the culture of Suffolk County itself: According to a study released last month by analytics firm PredictWise, Suffolk County is the most politically intolerant area in the United States.
Matt Lowe, vice president of the Northeastern University College Republicans, or NUCR, said that in some cases, this intolerant attitude extends as far as the university's administration. When NUCR began its efforts to bring conservative commentator Ben Shapiro to campus last year, he said, Northeastern created obstacles that he felt were not presented to liberal campus groups.
"They were very intentionally putting up roadblocks," Lowe said, referencing the Center for Student Involvement's refusal to allow Shapiro to take questions or bring cameras to his speech, which he said was a dealbreaker for Shapiro. "In spring of last year, Northeastern was more than happy to host the Clinton Global Initiative with questions and media."
Lowe added that officials told NUCR that if Shapiro ended up coming to campus anyway, they would not provide security for him — another potential dealbreaker, considering the high security costs involved for Shapiro in other liberal-leaning cities.
A spokesperson for Northeastern said Shapiro was offered the university's standard contract but chose not to come.
Lowe said, however, that tangible incidents like NUCR's and Corda's are few and far between at Northeastern, stressing that intolerance is generally more social than institutional. David Nica, the president of NUCR, said social pressures create a chilling effect that sometimes keep conservatives from vocally expressing their views.
"If you're with any random group of Boston people, you have a much better chance with a sentiment like 'I'm dissatisfied with the GOP' or 'I'm dissatisfied with the current president,'" he said. "You have good odds of people generally agreeing with it, if you're in any given room, than with the opposite sentiment."
Peyton Gaughan, a first-year politics, philosophy and economics major at Northeastern and a campaign volunteer for Planned Parenthood, said social intolerance in Boston also stems from conservatives. She said many pro-life people who approach her on the street while she campaigns jump to insults before even considering the information she tries to provide.
"I've been spat on, I've been called baby-killer, I've been called a murderer," she said. "On the first day of work a woman told me that God was disappointed in me and that I was going to hell."
Gregory Goodale, a political communication professor at Northeastern, said Boston's high concentration of educated people makes it particularly prone to this kind of socially-driven political intolerance. As people work toward and earn degrees, he said, they become less willing to consider opposing views. He said beyond Boston, the problem is also getting worse.
"The long term trends are that all Americans are becoming increasingly more polarized and less willing to tolerate the viewpoints of people who don't share their own," he said. "[Politics] has become tribal, it's become our identity."
David Hopkins, a political science professor at Boston College and author of "Red Fighting Blue: How Geography and Electoral Rules Polarize American Politics," said that while polarization is certainly a problem nationally, he doubts political intolerance on a social level is a problem in most Americans' personal lives.
"Most people don't really have strong political opinions on either side, they don't particularly like talking about politics, regardless of whether you're agreeing with them or disagreeing with them," he said. "Most people would rather talk about the Patriots. I'm not convinced that politics is a major factor in the social lives or social behaviors of the general mass of citizens."
Hopkins also said PredictWise used research methods too flawed to take with anything less than a grain of salt. He said that the stark color contrasts visible between states on the map of intolerance projections indicate that the firm used incongruent data sampling methods when polling in different states.
For leaders on Northeastern's campus, though, political intolerance is a problem that needs to be addressed whether polling can demonstrate it reliably or not. Yael Sheinfeld, president of the Northeastern University College Democrats, said that change on campus needs to start with leaders like herself.
"In the past, I certainly have seen [people being intolerant], because there hasn't really been a group push to have that relationship," Sheinfeld said. "Since there was nothing really coming from the leadership, it was very easy for individuals to say, 'this Republican is ridiculous,' or, 'oh my gosh, I hate NUCR.'"
Coming into the presidency this semester, she said, she has made it a priority to foster bipartisan relationships between members of the two groups. She said that she and Nica, the president of NUCR, have planned an upcoming bipartisan environmental cleanup activity and that a town hall debate is in the works. Nica also said that he is proud of a working relationship that has been developed between the groups. Their efforts may be paying off.
"That tone coming from both of the leaderships of the groups has instilled that as well in the groups themselves," Sheinfeld said. "The fact that we've been pushing bipartisanship as leadership has really cut down on the sentiment that I hear from our members of disliking the Republicans or not wanting to work with them."