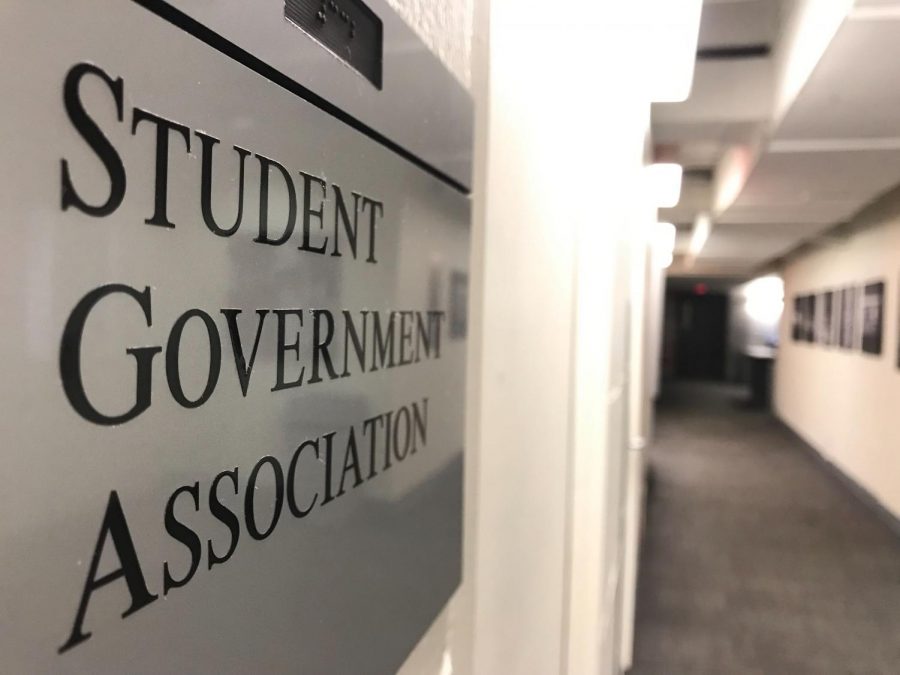 Riley Robinson
Of the five referenda questions approved by the Student Government Association Senate, two will not be on the ballot for student body voting. "FOIA NUPD" and "Fair OSCCR Hearings," proposed by the Northeastern University College Republicans, or NUCR, did not receive enough signatures by the April 1 deadline, and therefore will not be on the ballot to be voted on between April 7 and April 11, this year's election period.
SGA mandates student organizations to collect 750 signatures for each referendum that passes through the SGA Senate in order to make the election ballot.
"To impose a 750-signature threshold to even have a chance on the ballot — it's a little much," said Matt Lowe, the internal vice president of NUCR and second-year computer science and business administration major.
In order for a referendum to get on the ballot in an election cycle, it needs to pass through three stages of approval. Student organizations must submit their proposal through an SGA portal. The SGA cabinet then vets these questions on "fairness in wording" and "adherence to campus, local, state and federal laws." The Senate votes, and the five most-supported referenda are allowed to proceed.
As a final screening step, the SGA requires the clubs who submitted the proposals to collect 750 signatures for each referendum within a two-week period. This year, the job of collecting the signatures for five proposals fell on two organizations: the Roosevelt Network at Northeastern and NUCR.
Both organizations have participated in past referendum processes and said that signature requirements were burdensome.
The Roosevelt chapter put forward a bill to improve University Health and Counseling Services that passed last year. Jake Margolin, the president and co-founder of the Roosevelt chapter at NU and a fourth-year politics, philosophy and economics major, said that sponsors faced the same problem then. In an interview prior to this year's signature deadline, he said the "high bar" was an "undue burden."
"I am really glad that we have the capacity to get those signatures, but if we only got 600 and College Republicans only got 600 and these didn't end up on the ballot, I think that would really actually be an irony that fits," Margolin said.
Elections Committee Chair Casey Waskiewicz said the signature requirement works to test the interest of the co-sponsor — referring to the club that proposed the referendum — as well as evaluate student interest.
Lowe said the only solution to alleviate the burdens of the referenda submissions process was to decrease the signature threshold.
"If they are going to have the limit of five questions — which is completely bureaucratic and ridiculous — then we can lower the signature limit," Lowe said. "I'm not saying 'eliminate it completely,' because there is some merit in having to get signatures, but lowering it significantly to a couple hundred is a lot more reasonable and gets the point across."