'Own It' provides novel perspective for confronting anxiety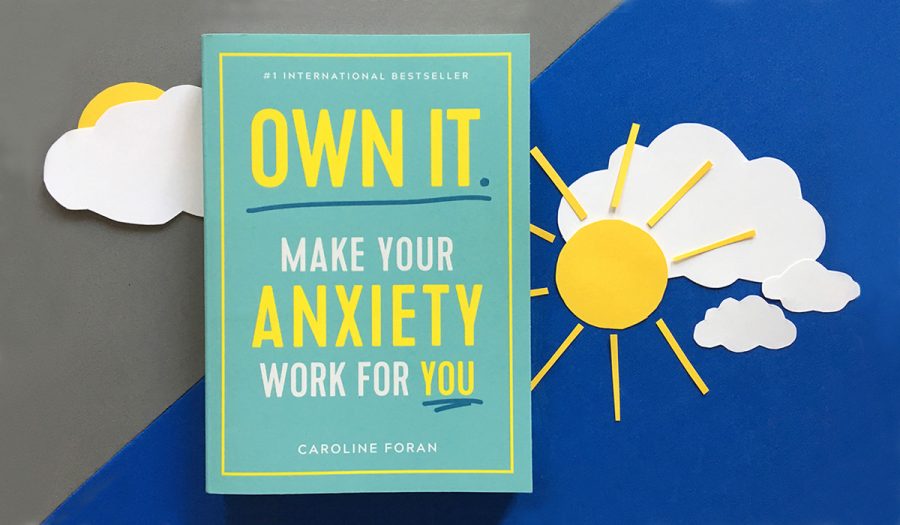 Managing anxiety can be difficult, and everyone in college has either grappled with it or knows someone who has. Bestselling author Caroline Foran is here to help with her book, "Own It: Make Your Anxiety Work for You."
Originally titled "Owning It: Your Bullsh*t Free Guide To Living With Anxiety" for its 2017 release in Ireland, "Own it" was released April 2 in the United States and Canada. Foran's second book, "The Confidence Kit," deals with the fear of failure and building confidence.
As made clear in a disclaimer, Foran is not a psychologist or any form of healthcare professional. She does offer, however, candid advice based on her experiences with anxiety, from realizing something is feeling off to dealing with crippling panic attacks. She provides a novel perspective on how she uses her anxiety to motivate herself while understanding why it happens.
She doesn't promise a cure, but instead offers helpful tips for living with the condition. She describes a number of mindful activities for the reader to turn to when necessary, such as balancing positive thoughts with negative ones and creating realistic affirmations.
Though the book is not meant as a cover-to-cover read, Foran's conversational tone and lighthearted narratives make it easy to digest. She supplements her anecdotes about anxiety with research from a number of specialists, diving into how the brain functions and debunking the myth of the condition as "the enemy."
The book is expertly structured around her "Assess and Address" technique: First understand anxiety, then address the symptoms.  Foran wants readers to understand how anxiety operates on a chemical level and how to use it to their advantage.
"Own It" helps readers view anxiety differently. Rather than presenting a happy-go-lucky attitude, Foran writes a sincere reflection on it with the information she wished she knew before.