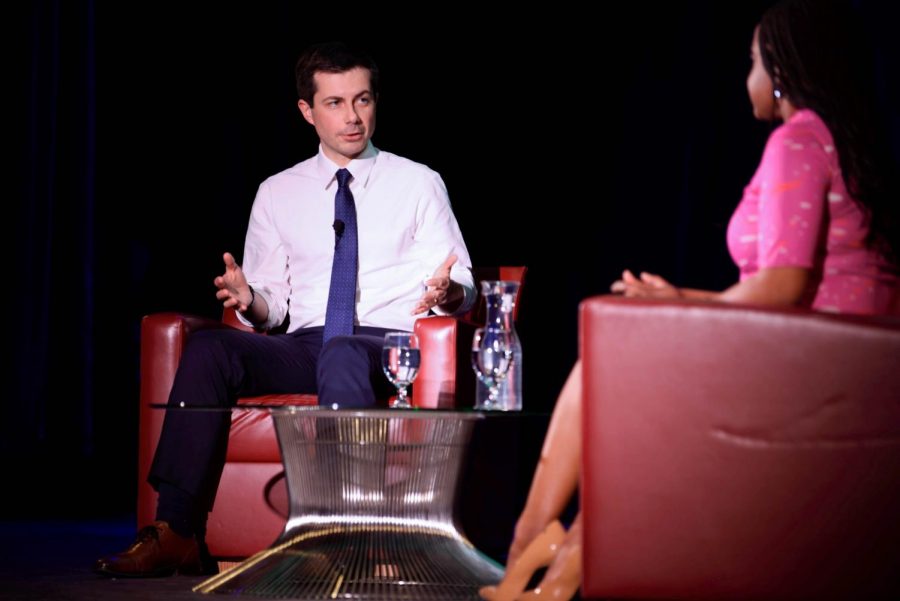 Samantha Barry
Last month, presidential candidate Pete Buttigieg was polling nationally between zero and one percent — but that quickly changed. When he came to speak at Northeastern two weeks ago, the crowd of attendees overflowed from Blackman to Curry, and now students on campus are organizing in support of his campaign.
Buttigieg — the two-term mayor of South Bend, Indiana, Rhodes Scholar and veteran — officially announced his candidacy April 14. While his lack of federal experience kept him off the radar of many people at the beginning of his campaign, his candor and wit have propelled him to major-candidate status in recent weeks despite his low initial numbers. If elected, he would be the first openly gay president and the first millennial president in history.
After Nolan Brown, a first-year industrial engineering major, sent an email about Buttigieg to members of the Northeastern University College Democrats following Buttigieg's talk at Northeastern, he was contacted by first-year political science and biology combined major Maya Mudgal. They are now spearheading the creation of an organization tentatively called "Northeastern Students for Pete." The pair said they plan to hold phone banking events, non-partisan voter registration drives and advertisement campaigns during the fall semester.
Brown said they intend to focus the organization's activities on spreading awareness about Buttigieg. Mudgal said students will be apt to support him because of his age: The 37-year-old stands in sharp contrast to the rest of the Democratic field — Joe Biden and Sen. Bernie Sanders, for example, are in their late 70s.
"[Buttigieg] knows what the upcoming generations' wants and needs are because he's one of us," Mudgal said. "Frankly, I'm just sick of baby boomers setting policy that they won't be alive to see out, especially since a lot of the issues that we're facing today were caused by that generation."
During his talk at Northeastern, Buttigieg emphasized the generational difference between him and his competitors.
"By definition, the longer you're planning to be here, the more you have at stake in the decisions that are being made right now," he said. "That's why I'm always talking about the need to look at the world as it will look in 2054, when I get to the current age of the current president."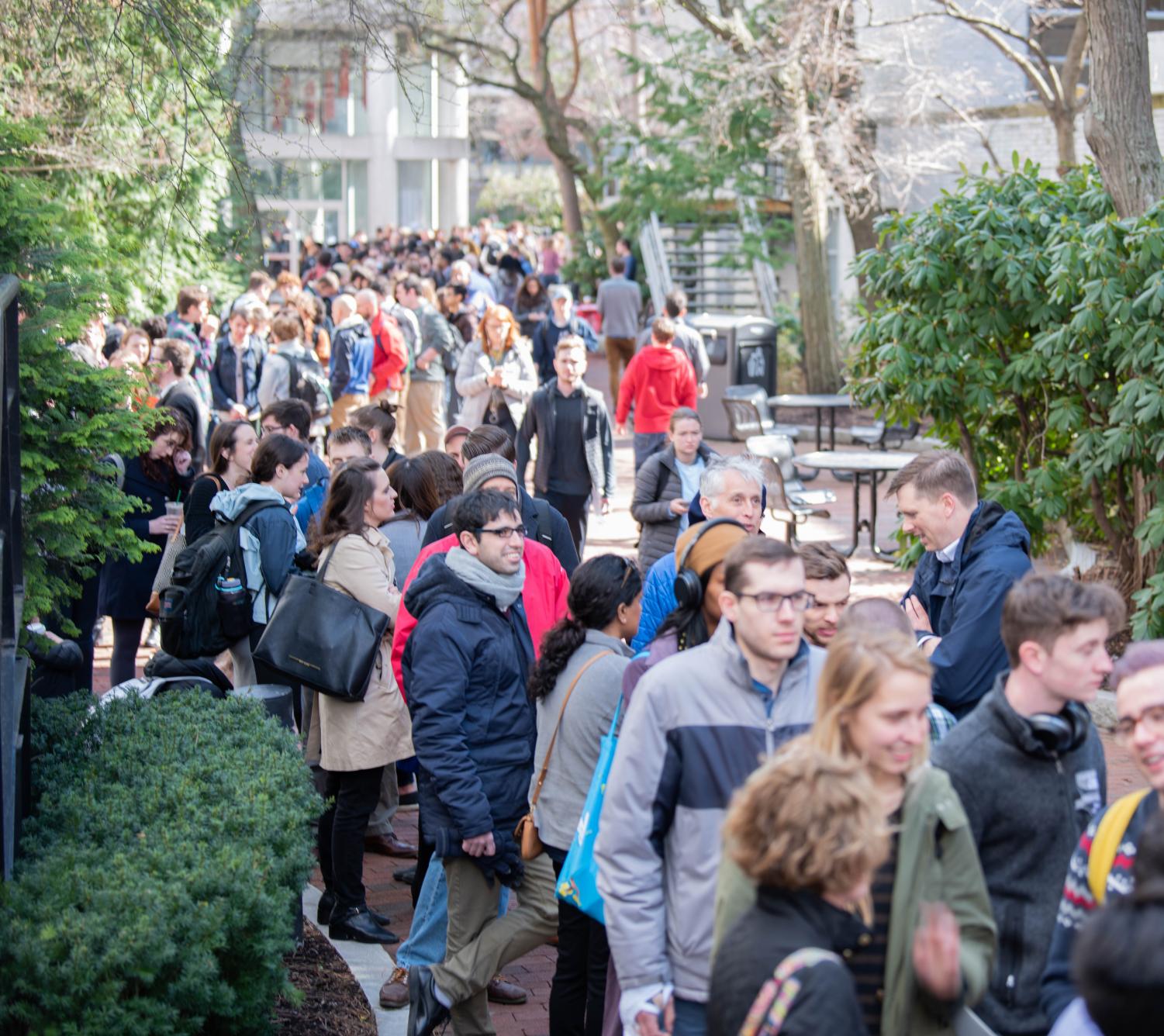 Buttigieg said this generational stake informs his stance on many issues. He said student loan debt still affects him and his husband personally.
"Chasten [Buttigieg] and I are living with six-figure student debt. College is increasingly becoming unaffordable," he said in a press conference before his Northeastern talk. "I don't know that I can responsibly promise that all costs of higher education can be removed from the student, but I do believe that we can make a big difference, and there are several things we can do in that regard."
Buttigieg discussed policies like expanding access to teaching and public service loan-forgiveness programs, refinancing student loan interest rates and incentivizing states to more heavily subsidize public education.
During his talk, he said he recognized that his education policies were not the "right answer politically" in an auditorium full of college students, who might look for politicians to support making college free. That honesty, despite his potentially lacking policy ideas, spurred a round of applause from the audience. Buttigieg's candor, Brown said, is something he thinks many students will get behind once his group starts spreading the word.
"This generation, especially, can really tell when they're being pandered to. In the age of social media, it's very easy for us to tell when somebody is being fake," Brown said.
He said he sees this as the root of low voter turnout among younger populations.
"[Buttigieg] is somebody who says what he thinks, regardless of the crowd he's in," Brown said.
After hearing him speak on campus two weeks ago, students are already beginning to buzz about Buttigieg. Derek Packard, a third-year business administration major, said he thinks the talk raised Buttigieg's profile among Northeastern students.
"I saw a lot of kids retweeting things that he had said or things said about him that were positive," he said. "He's on the radar."