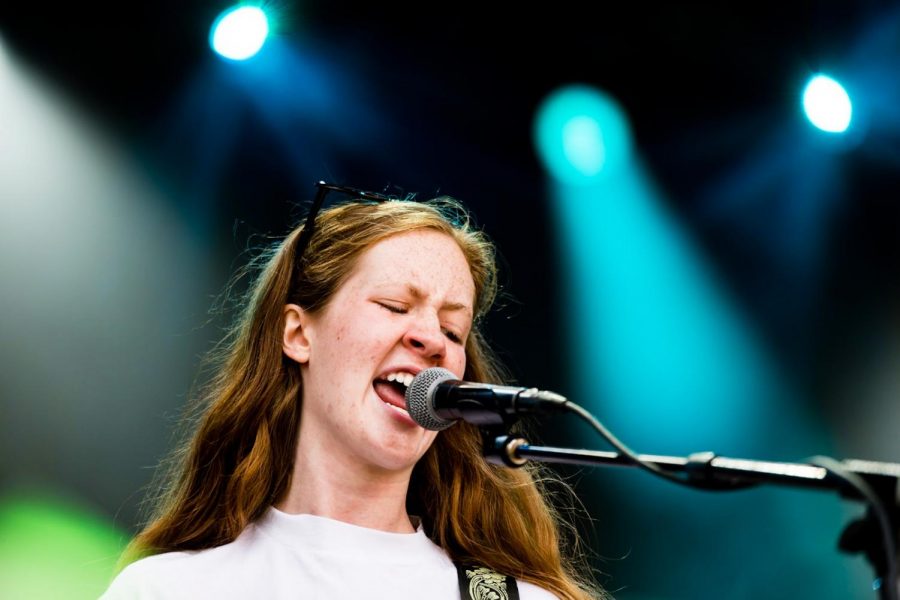 Brian Bae
All photos by Brian Bae.
Attendees from all across New England and beyond returned to the Harvard Athletic Complex for the second day of Boston Calling 2019, the 10th annual edition of the festival. It was a hot day, with temperatures climbing into the 70s, but that didn't stop the devoted fans of Tame Impala, Anderson .Paak and others from arriving in droves.
Northeastern alum Sidney Gish kicked off the day with a riveting, intimate performance. Gish made the most of her 30-minute set, letting her songs speak for themselves. Using a variety of effects and pedals, Gish made her guitar sound like five guitars, layering distorted riffs over clean fingerpicking and percussive strumming.
Her lyrics, filled with clever wordplay and insightful observations, were the focus of the performance. Songs like "Impostor Syndrome" and "Presumably Dead Arm" had lyrics heavy with metaphor and analogy, all delivered in a catchy package. Her stage show was also the most genuine of the day; as Gish explained, she prefers to keep her banter improvised and have real conversations with the crowd.
The night also closed strong with headliner Tame Impala, who took the audience on a trip with a visual aesthetic straight out of the Summer of Love. The band switched between experimental garage rock with songs such as their hit single "Elephant" and unabashed psychedelia driven by spacey vocals and ephemeral, Pink Floyd-esque guitar leads.
The Australian band ensured their show was more than just music, using the stage to its fullest capacity. Lasers, smoke and a constant slew of trippy visuals made the headlining show more of a psychedelic experience than a rock show. However, the music was the main attraction, showcasing a group of talented performers at their experimental best.
It wasn't just musical performances on display Saturday, as the arena stage also hosted comedy performances and a special appearance by the Boston Ballet. The idea of a ballet troupe performing at a music festival might leave some scratching their heads, but the performance the troupe put on was no ordinary ballet show. For a 15-minute set that felt too short, the group delivered a stripped-down, emotional performance to solo indie-rock guitar, finishing by dancing to "Location" by Khalid.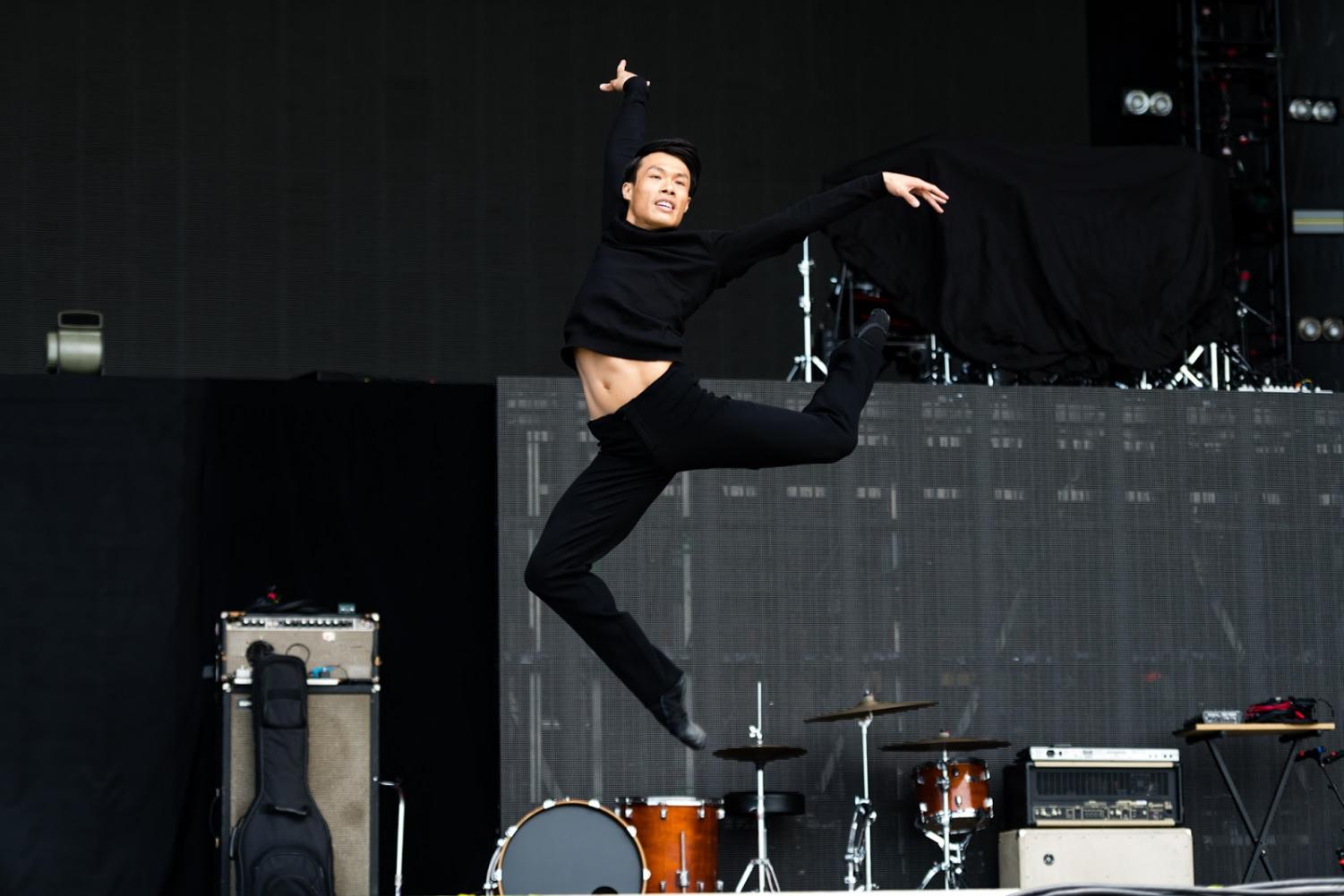 Tame Impala wasn't the only big draw of the night. Although they performed relatively early in the evening, Anderson .Paak and The Free Nationals felt like headliners. They took the stage with flames shooting behind them, sending the large crowd roaring as they launched into their trademark combination of funk, soul, rhythm and blues and hip-hop. Frontman Anderson .Paak kept the energy high with infectious enthusiasm while bounding around the stage mic in hand or showcasing his expert skills on the drums.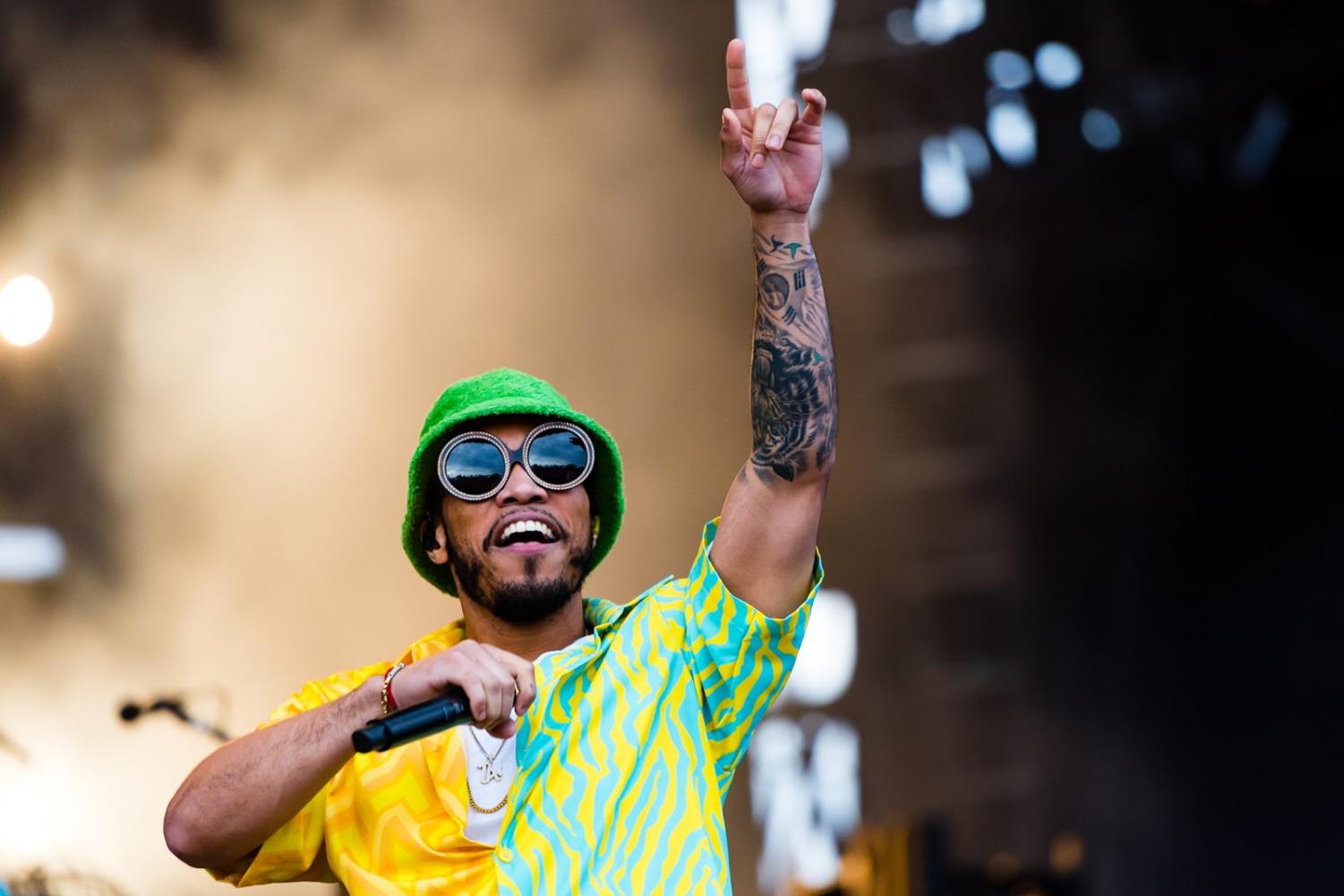 The set also featured a much-hyped guest appearance by Lil Nas X, an upcoming artist whose country rap single "Old Town Road" shot to the top of the Billboard country charts in early 2019 before it was removed amid controversy. He performed his hit single with The Free Nationals as his backing band, with near constant cheering from the crowd.
Electronic duo Odesza and rock musician Hozier followed Anderson .Paak, performing simultaneously on opposite ends of the festival grounds. Backed by kaleidoscopic visuals, Odesza got the crowd dancing with their thumping beats and innovative synths.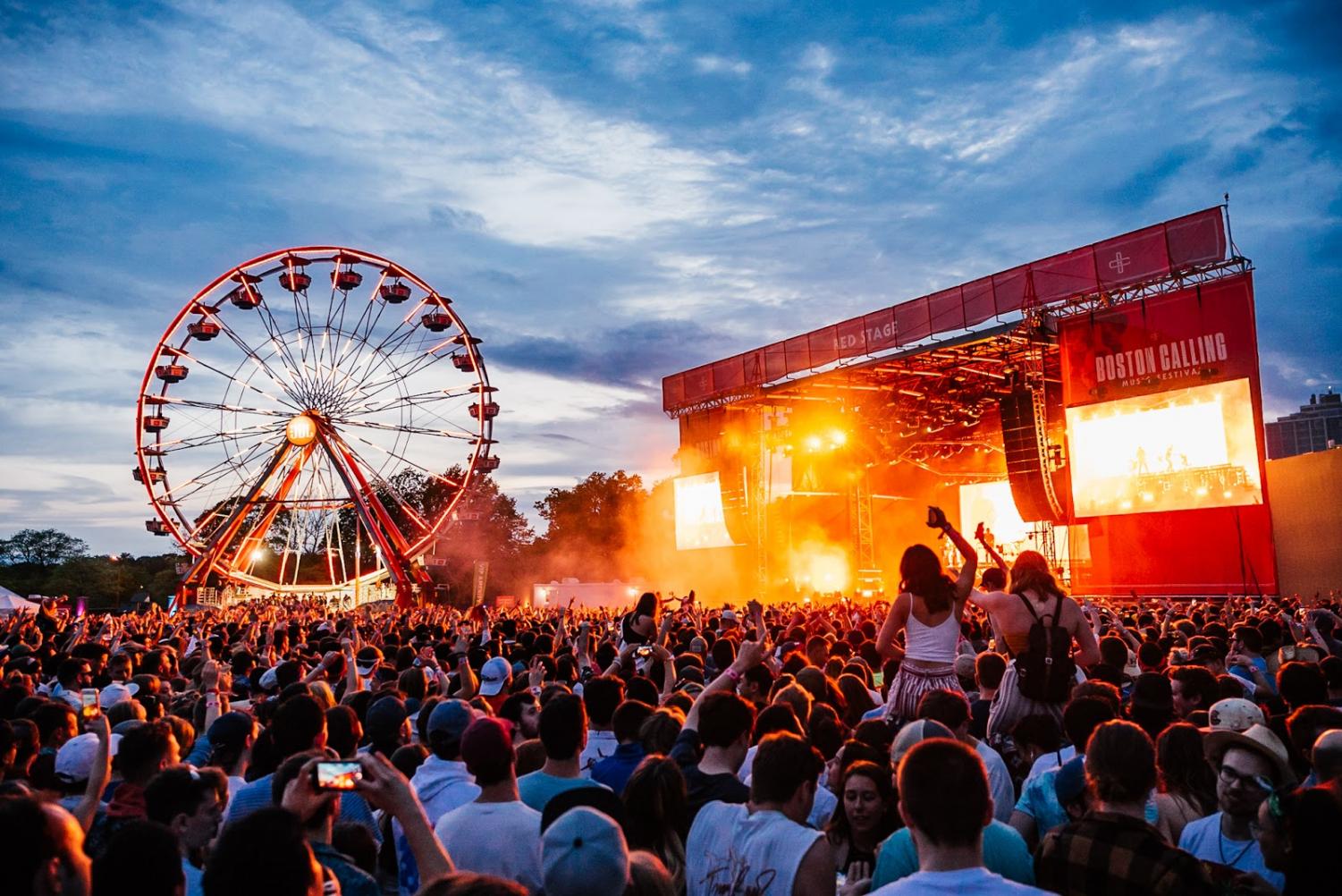 Meanwhile, Hozier captivated the crowd with a set ranging from downtempo ballads to barnstorming blues rock songs, all displaying his melodic sensibilities and affinity for off-kilter riffs. Hozier's significant skill at guitar was on clear display, as the Irish musician performed solo after blistering solo. The set showcased Hozier's darker, blues-influenced side well, with a few lighter moments such as a soft acoustic rendition of hit single "From Eden."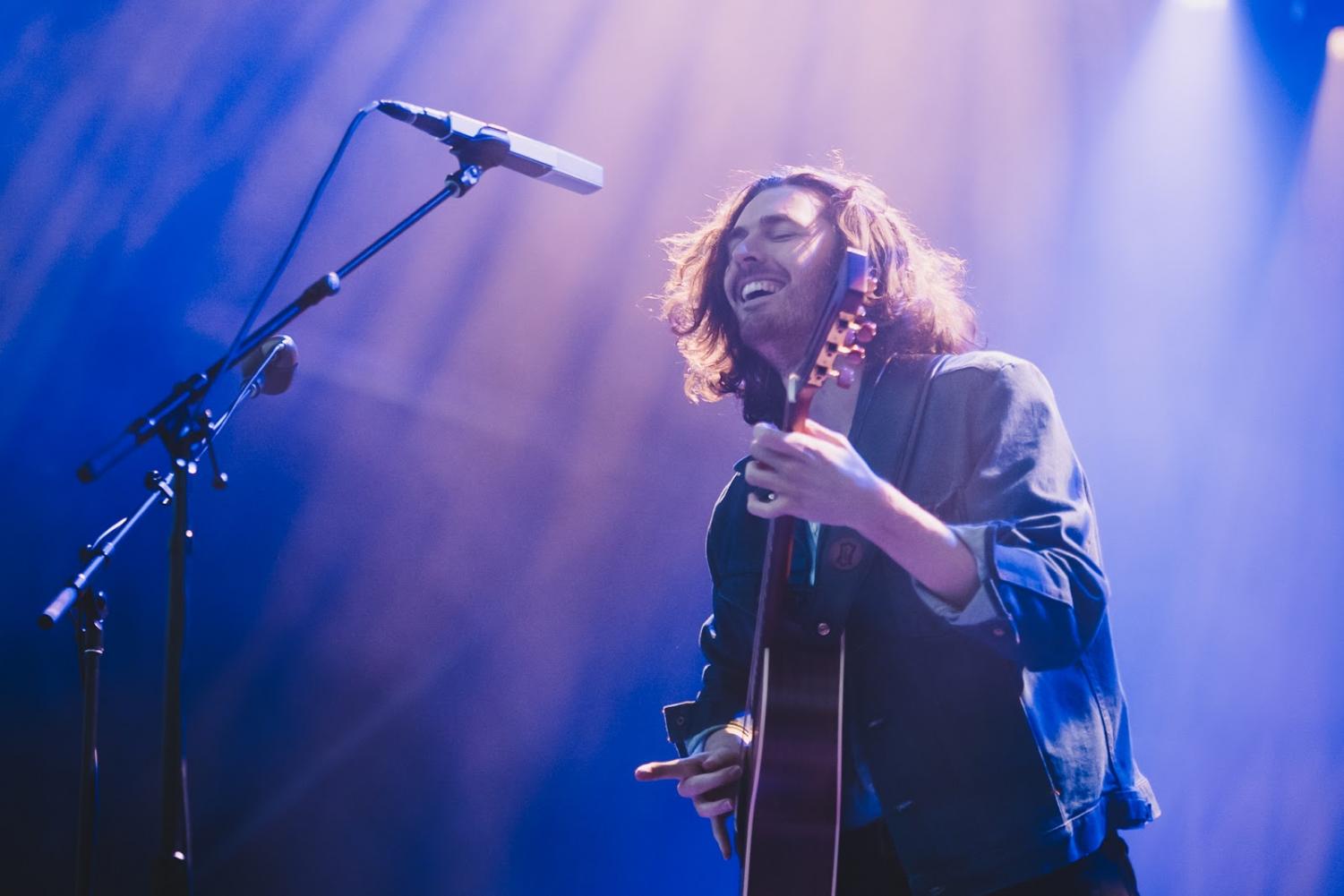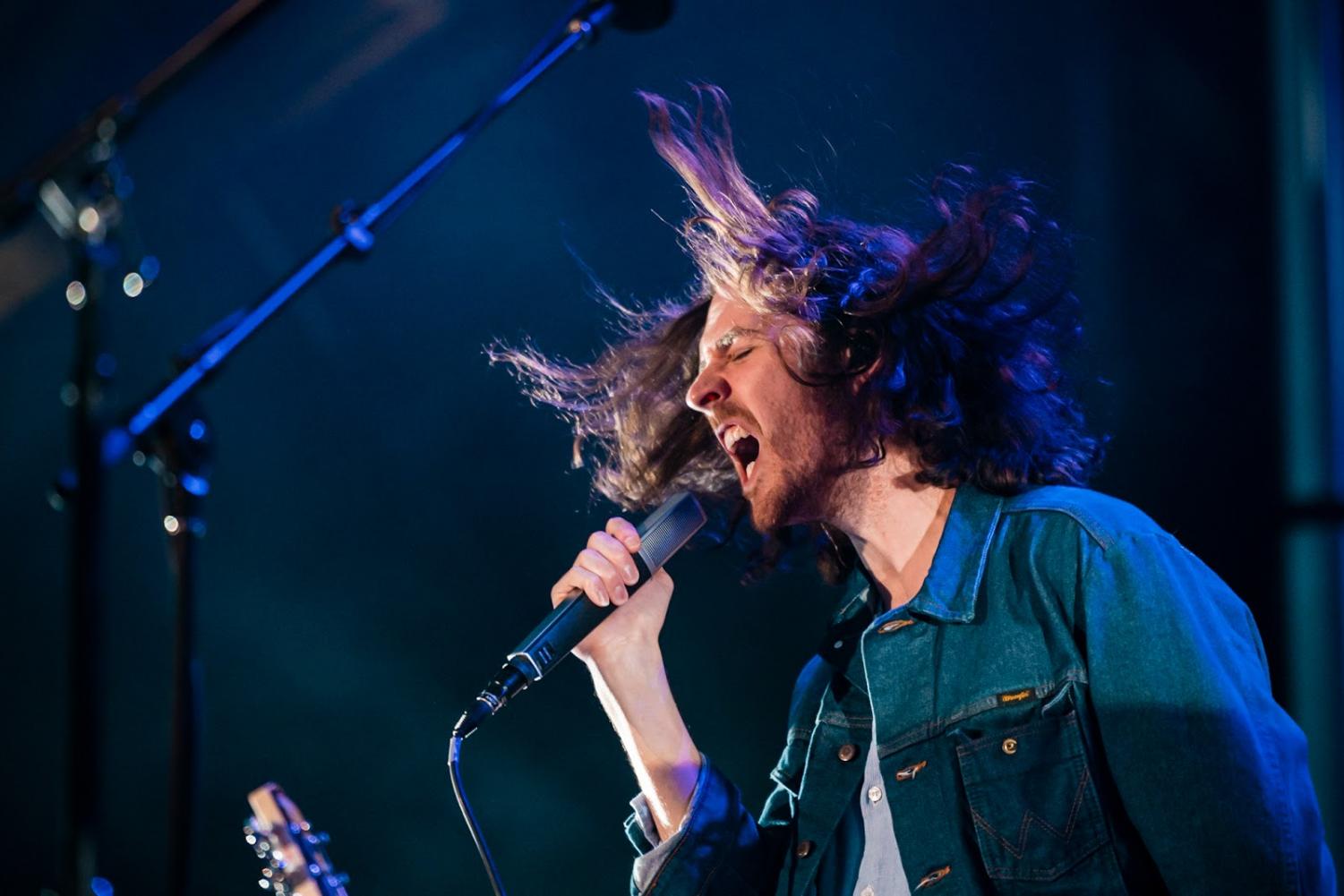 Clairo took the stage earlier in the day. The singer from Carlisle, Massachusetts, who catapulted to stardom when her lo-fi single "Pretty Girl" went viral, approached a festival with thousands of attendees with the same bedroom-pop aesthetic that made her name. She eschewed flashy stage production, keeping the focus on her crooning vocals and guitar. It was a tactic that appealed to the Boston Calling audience, who turned out in large numbers to catch her mid-day set.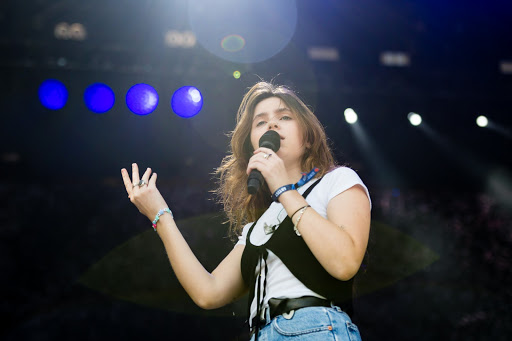 Boston-based cult noise-rock band Pile brought a heavier edge to the festival. Alternately crushing and melodic, Pile mixed d-beat punk with indie rock for a winning combination. The band didn't break between their songs, but delivered a relentless 45-minute onslaught filled with unusual time signatures and soaring guitar harmonies.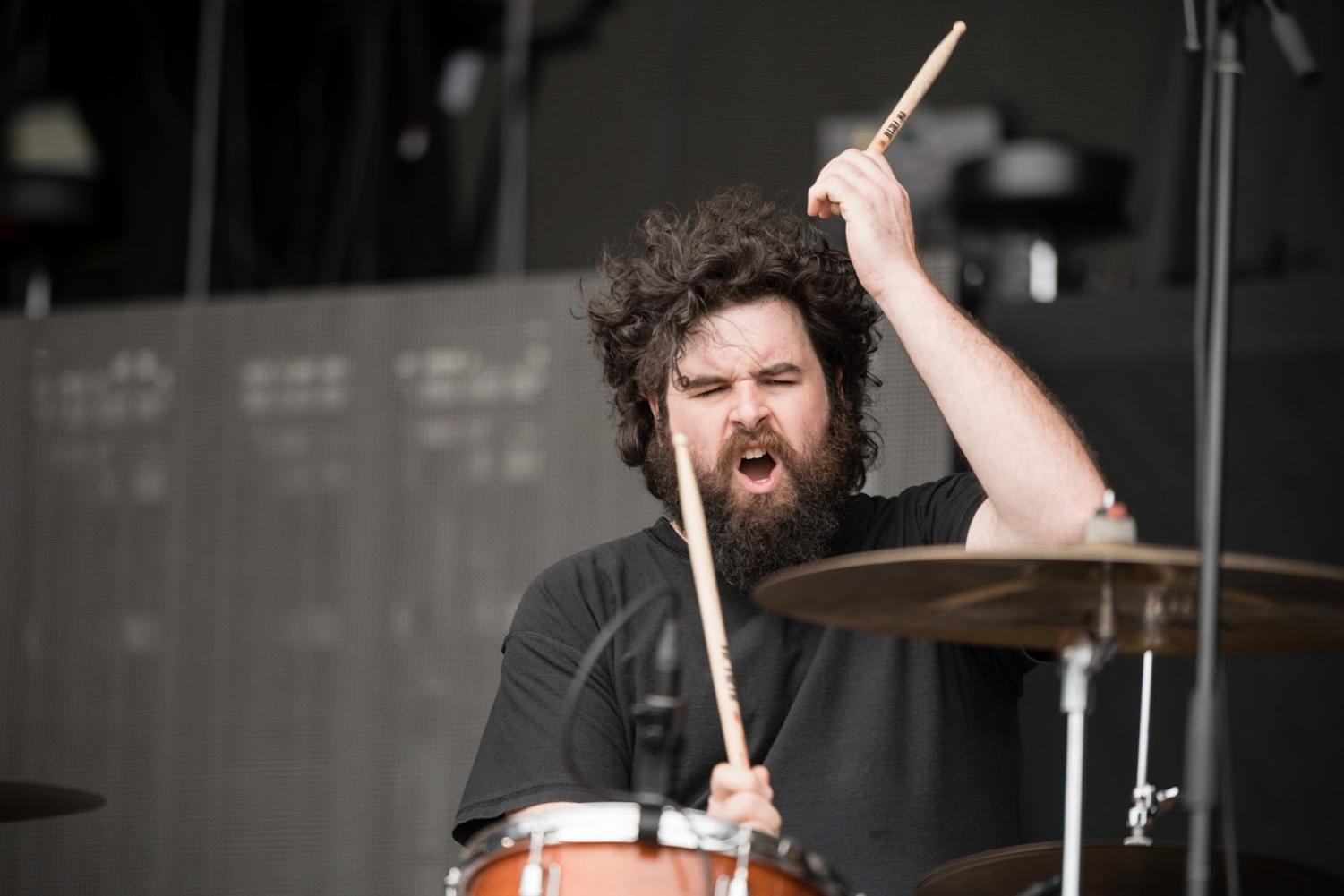 The band mostly stayed away from traditional verse-chorus structure, instead delivering a performance filled with instrumental passages that built to a peak before dying down again. Their lead singer, Rick Maguire, ended the show by jumping into the crowd to deliver a punk-style rant, while his bandmates created a cacophony of noise on stage.
The festival concluded Sunday with a headlining performance by Travis Scott.