Swipe2Care falls short of addressing student hunger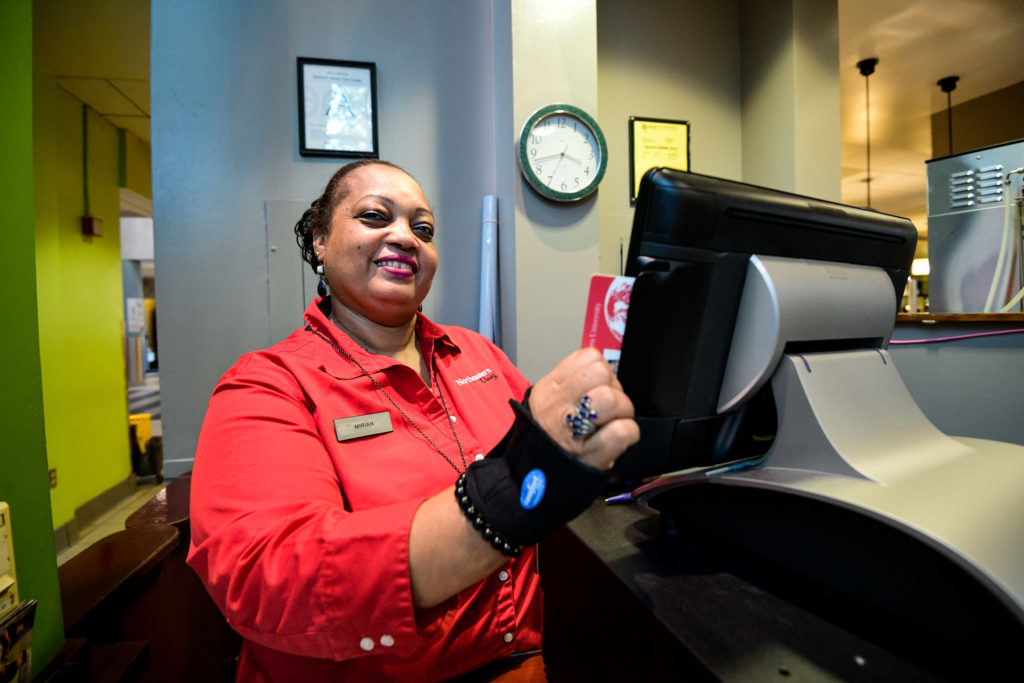 Every fall, students flock to the 29 colleges and universities in Boston alone. For most of the year, undergraduate and graduate students make up 20 percent of the city's population, totaling over 138,000. Every fall, nearly half of students nationwide struggle with food insecurity, meaning they will not have reliable access to nutritious, affordable food. 
Hunger on college campuses has become an increasingly prevalent issue over the last few years. A Hope Foundation survey of almost 86,000 students found that 41 percent of students at four-year institutions experienced food insecurity in the last month. For community college students, the number was even higher. 
In response to the growing rate of food insecurity, Northeastern piloted a program called Swipe2Care last fall, which allows students to donate unused meal swipes to students in need. Students who want to donate meals can do so through their myNortheastern portal before their swipes expire at the end of the week. The donated swipes then go into a pool that students can draw from when requesting meals.
However, those who have received extra meal swipes through Swipe2Care said the program still has a long way to go to reduce food insecurity on Northeastern's campus. 
It takes up to five business days for a request to be processed and another five business days for meals to be added onto a student's Husky Card, according to several students who have used the program. This means it can take well over a week for a student who requested extra meals to receive them — if their request is approved. 
"They do it in terms of business days and not regular days," said Makaila Cerrone, a fifth-year political science and psychology combined major who said it took 11 days for Swipe2Care to supply her with the meals she requested. "But [I'm] a real adult who has to eat. You don't just eat on business days."
Jill Sojourner, a fourth-year human services major, said Swipe2Care didn't reply to her request for ten days, by which time she had already sent a follow-up email to the program. Her request was ultimately denied, and she was not given a specific reason.
"Fortunately, I'm not in a position where … getting declined made it so that I'm not able to eat, period," Sojourner said. "That being said, I wouldn't have requested the meals if I didn't feel I needed them."
Students also expressed frustration over the seemingly-arbitrary rules of the program, such as the fact that students can only request three meals at a time, that guest swipes are not eligible for donation and that any leftover donated swipes in the pool expire at the end of each semester. There are also several types of meal plans, such as Profiler plans and Resident Assistant meal plans, that are ineligible for meal swipe donation, Cerrone said. 
"With regard to [Swipe2Care] specifically, I think it's a great idea," Sojourner said. "But they're placing the burden of feeding hungry students on other students, which I think is kind of ridiculous."
Though many students agree that Swipe2Care is a good first step for the university, they feel it doesn't do enough to meet the needs of students.
"Northeastern incurs no cost [from the Swipe2Care program]," Cerrone said. "I think if they actually were to solve the problem and end food insecurity on campus entirely, they would have to incur some costs, and that's not happening now."
In addition, not every Northeastern student is eligible to request meal swipes.
Jordan Clark, an urban and regional policy graduate student at Northeastern, said he was told about Northeastern's Swipe2Care program from a few undergraduate students he was mentoring who knew he was struggling with food insecurity. However, when he tried to access the program through his myNortheastern portal, he couldn't find it. When he reached out to the administration, they told him the program is only available for undergraduate students.
"They're open to the idea of expanding it, which is really disappointing," he said. "It answered the question, but didn't deal with the issue, which is that I was hungry now."
He said he finds it frustrating that an institution like Northeastern University doesn't do more to ensure that its students are fed.
"Being hungry, unfortunately, is not an uncommon thing — it's something that I'm not afraid of," he said. "But I know I'm at this resource-rich environment, and I'm a student and an alumnus in this ecosystem where there's so much free food."
Cerrone and Clark said they both use other methods of finding food on campus, including visiting centers on campus that supply snacks and using an app called FeedShare that allows people to post about free food on campus.
"I have a lot of resources and offices on campus where I can get what I need," Cerrone said, adding that she worries about younger students who might not know where to go for help. "I'm already thinking about it so much that if you have even more barriers, I can't imagine how much of your brain capacity it's taking up."
A spokesperson for the Swipe2Care program declined to comment, but said the program's administrators have not reviewed any data from the first year of the program yet, and it is unclear whether Swipe2Care will be continued in the future. However, it may take both structural and cultural changes to ensure that students' needs are met.
"We have this normalized culture here of just being very wasteful regarding food," Sojourner said. "I think that issue needs to be addressed in a better way than Swipe2Care."
Editor's Note: Jill Sojourner is a former staff writer for The News.