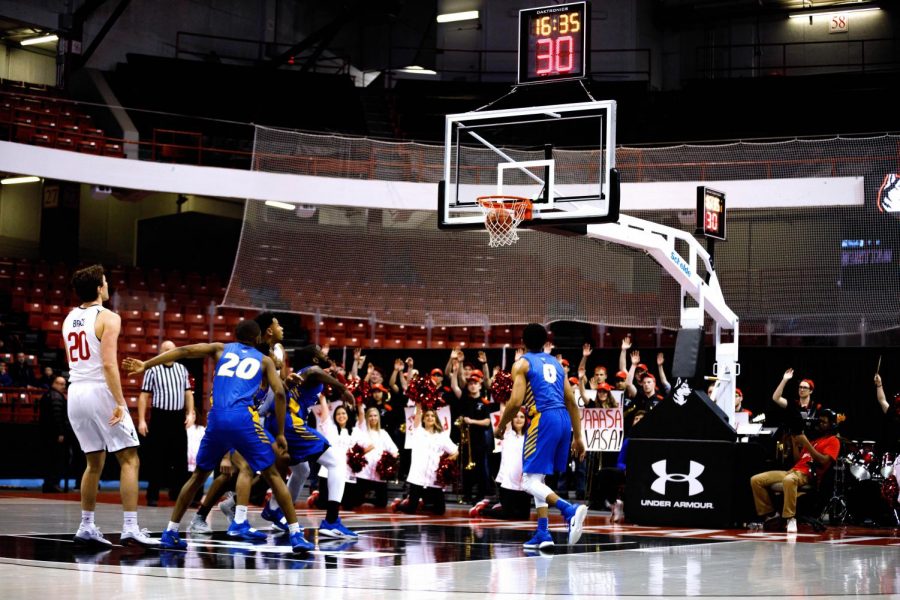 Muhammad Elarbi
After a season that landed the Huskies in the NCAA Tournament, all eyes are on Northeastern to see if it can repeat its success. In a 30-game season, Northeastern will need to overcome some challenges if they want to win the CAA Tournament again and earn a spot in the NCAA tournament. Here is a preview of the games to anticipate this season.
The season starts with the usual home game against Boston University on Nov. 5. Since 2014, NU has typically squashed the Bulldogs in the opener, but the Huskies will have some extra motivation after a close loss last year.
The team travels to Fort Myers, Florida for the Gulf Coast Showcase during the week of Thanksgiving, where the Huskies play South Alabama in the quarter finals. If they beat the Jaguars, they could play Miami University or Drake University in the semi-finals.
On Dec. 7 the Huskies face Davidson. The Wildcats beat the Huskies twice in the Gildan Charleston Classic last year.
When the spring semester starts, the Huskies go up against Hofstra Jan. 9 in what should be an exciting matchup after the Huskies beat them in last season's CAA championship game.
The two games this season against the College of Charleston are up in the air after Northeastern lost to them in the regular season, but defeated them in the CAA Tournament.
However, with the loss of players like Vasa Pusica, the CAA Tournament's Most Outstanding Player last season, and Shawn Occeus, the 2018 CAA Defensive Player of the Year, the Huskies may have a hard adjustment ahead.
The Huskies return 2018 CAA Sixth Man of the Year Bolden Brace, 2018 CAA All-Rookie Team member Tomas Murphy and 2019 Third Team All-CAA player Jordan Roland.
Freshman Connor Braun is a promising new addition to the team. Azcentral.com rated him one of the top 50 players in the Arizona Interscholastic Association in the 2017-18 season, and in his senior year, he helped his high school win the state championship.
Only time will tell if the Huskies can imitate last season's triumph and earn another spot in the NCAA Tournament.