My test was positive, then negative: A night spent in isolation housing
The Huntington News is documenting and sharing the experiences of Northeastern students, faculty and staff who test positive for the coronavirus or are in quarantine. 
The following is an account from Rachel Fox, a second-year mechanical engineering student who initially was told she had tested positive for COVID-19. Hours later, after having already moved into isolation housing, Fox received an email from the university with her negative test result. 
If you would like to share your experience, email [email protected].
---
The following has been edited for length and clarity.
My roommate Anna and I both got tested Thursday, Sept. 24 at 11:45 a.m. Anna got an email back saying that she had tested negative. I never got an email back, but I just thought nothing of it. 
I got a call around 4:30 p.m. on Friday, when they told me I had tested positive. They said I was positive, which was strange because my roommate and I haven't really gone anywhere different, except I've been to classes and she hasn't. Contact tracing called me and they asked me to list everyone I had been in contact with within six feet for at least 15 minutes. 
Besides going to classes, I didn't have anyone else that I had come in contact with for that amount of time. I had to list which classes I was in and I believe they went and sanitized the rooms because they asked me for the room numbers. While I was on the phone with contact tracing, I was texting my mom, and when I got off the phone, I called her right away. We wanted to know how this had happened because we were being so careful. 
They called Anna about 20 minutes later and informed her that she had come into contact with someone that had tested positive for COVID-19. 
Both of us had been following regulations super closely. Anna and I are in a studio double, so we can't exactly distance from each other, we have the same one bedroom. So it was strange that I had it and she didn't. It was all so unexpected. 
The university told me I had about two hours to pack before I moved into isolation housing in Kennedy Hall. Anna was moved to quarantine housing in International Village. I lugged all my stuff across campus. I felt like everyone was looking at me with my bags and knew I was COVID-19 positive. At the time I thought I was positive, so I didn't want to get near anyone. When I was walking over to Kennedy, I wasn't processing that this would be my last time outside for 14 days. When I got there, I had to find the room by myself. There was no one in the hallways.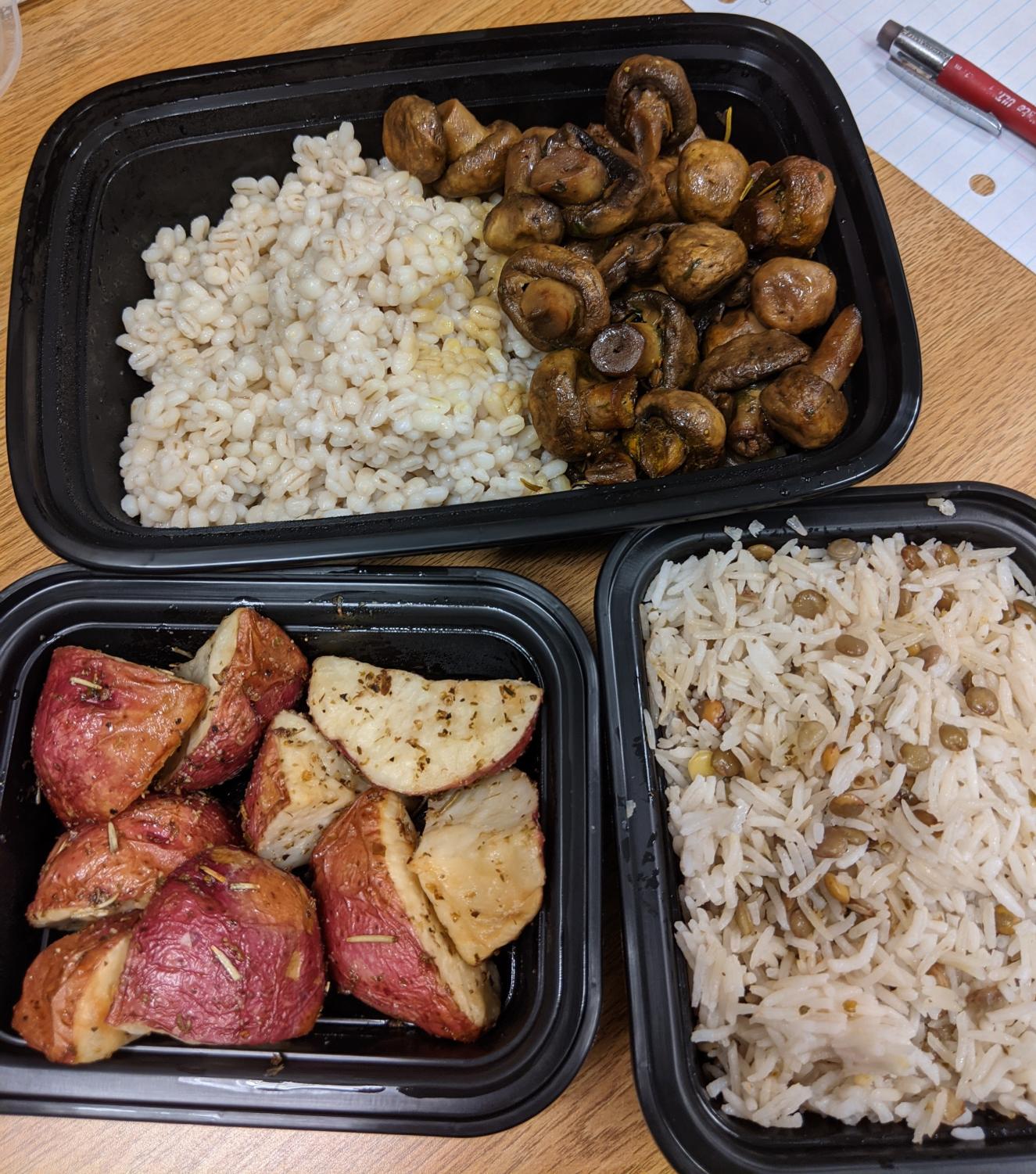 They gave me the room number over the phone. They told me over the phone that the door has the same pin as my room. There were a couple of issues for me moving into the room — I didn't have sheets on the bed or a desk chair, so I had to call back and get those things for the room. The room looked like a freshman dorm when you just move in. They also had a food delivery waiting outside and a case of water.
While I was in isolation housing, I got an email at 11:15 p.m. saying my test results from that Thursday were available. I had tested negative. I was really confused because I was trying to figure out if they messed up my test. Because the hours for the contact tracing office is until 8 p.m. on weekdays, I couldn't call them back and ask until the morning, so I slept in isolation housing overnight. 
I set my alarm for 8 a.m. the next morning, when the contract tracing office opened, to call them back. It turns out they retest all the positive samples, and mine came back negative the second time. 
When I called them, the person I was talking to didn't have access to the test results, but her manager did. So she called her manager, who had to call the lab manager. It was about an hour before I was told I was cleared to leave isolation housing. I texted Anna that it was a false positive, and Northeastern called her around 10 a.m. to let her know she could leave quarantine housing. Anna got out at about 10:30 a.m., half an hour before I did. 
I wondered if I hadn't called them that morning to clarify, would they have called me or would I have been left in isolation housing?
I have no clue how many false positives the university has had because I couldn't tell if they sounded surprised or not. On the testing dashboard, I'm unsure if my false positive has been removed, as there were four positive tests that day. I would be curious to see if Northeastern could release the false positive rate on the dashboard because I was really wondering how often this happens.
Walking back into my dorm, I can definitely say it was the most bizarre weekend I've had in a long time.