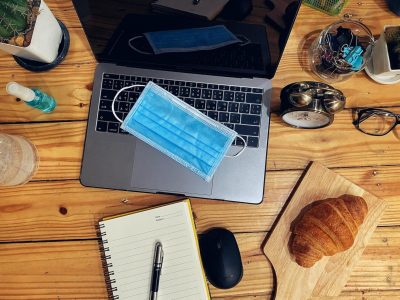 Courtesy of Creative Commons
Following a disappointing end to high school and my decision to do NUFlex from home, I dreaded the thought of starting college from my childhood bedroom. How would I ever make friends when people were on campus having fun, yet I was stuck at home in California?
Normally, first-year students have many opportunities to mix and mingle. Orientation, Fall Fest and a myriad of other social events foster a perfect environment for meeting peers. When  COVID-19 forced Northeastern to change course, many students like myself chose to stay at home, which ended any expectation of a normal social life.
By August, when many of my friends had left for college, I started to feel like I needed to meet new people. So, in true Gen Z style, I took to social media. An Instagram account, @northeasternclassof24, that posted profiles of the incoming class became my tool to start casual conversations with the hope of making friends. Unfortunately, as much as I liked the people I was talking to, we could never get past introductions.
To cater to the many first-years enrolled in NU Start or NUFlex from home, many events over the summer and during Welcome Week were fully virtual. I joined clubs and attended some of the Zoom events Northeastern had set up for us. Some events were exciting, like learning salsa with the ballroom dancing club. 
Speed-friending events were less encouraging. There wasn't enough time to actually connect, and every time we switched breakout rooms, I became more worried that I was terrible at making friends. I felt stuck. It seemed like I could never really get past introductions, and I was afraid I would spend the whole semester disconnected. 
One key piece of advice I found is to start conversations in informal or unique ways. If you find yourself trading surface-level information, pivot to a topic that allows you to form an understanding of your conversation partner's personality. Also, I've found that reaching out to a few people in a club you join can be a great way to meet people with similar interests and help you feel more involved in the club.
Eventually, I did find success. I had joined a few group chats earlier in the summer, and one day I logged on to one of the nightly Zoom calls some members had organized. The group was for students starting at Northeastern remotely, and it felt good to talk to other people in my situation. I got past the awkward bit, and now I've met and befriended people from all over the world, although the lack of in-person connection still feels isolating.
At this point, it's important to mention that many remote students feel disconnected from their college community. In a poll of 62 first-years studying remotely, 54 said that they only felt somewhat connected with other students and the campus, and seven of the remaining eight said they did not feel connected at all. If you feel isolated or that you're missing out on some key part of the first-year experience, remember that most of us feel the same.
While online school has many drawbacks, it also presents unique opportunities to talk to classmates. On many occasions, I use private chats on Zoom to talk to other students in class. I recommend reaching out to classmates, especially in the weird world of remote classes. Giving someone a compliment or agreeing with their point in a discussion is a great way to make friends with the added plus of knowing someone who can help with academic concerns. Showing up to office hours and study groups are other good ways to do this.
Look for ways to get involved that you actually enjoy, whether that be in clubs, Discord chats or virtual study groups. Staying engaged and optimistic is the key to making the most out of this unique college experience.