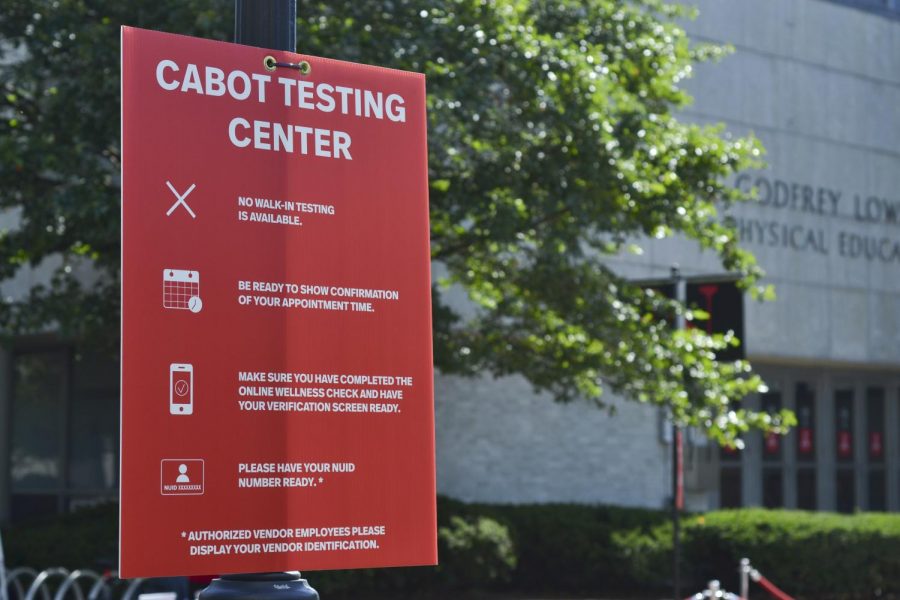 Samantha Barry
Northeastern received 200 doses of the Moderna vaccine from the Commonwealth of Massachusetts to administer to Phase One individuals. About 100 NU staff working in the Cabot Testing Center, the Life Sciences Testing Center and University Health and Counseling Services received their first dose Jan. 5, according to a [email protected] article.
Northeastern is an official Massachusetts COVID-19 Vaccine Provider and expects to receive more doses of the vaccine as soon as they become available from the Commonwealth. Depending on supply, both Pfizer and Moderna vaccines will be distributed to Northeastern. 
The COVID-19 vaccinations are administered by trained medical professionals at the Cabot Testing Center, the same location where Northeastern has conducted hundreds of thousands of  COVID-19 tests. Patients are monitored for 15 minutes after receiving the vaccine in case of side-effects. Epinephrine pens are available in the case of an allergic reaction. 
The current Moderna vaccine is administered in two doses, administered one month apart. Those vaccinated at Northeastern will be alerted by the University when they are eligible for their second injection. 
Those who will be the first to receive the vaccine are Phase One individuals, which include health care workers, first responders and individuals living or working in long-term care facilities. The University estimates that nearly 1,500 people from the Northeastern community are considered Phase One individuals and are eligible to receive the vaccine first. Roughly 1,000 of these individuals are students working in health-care co-ops and other patient care positions. 
Vaccinations for Phase Two individuals are expected to start at Northeastern in February. Those vaccinated will include people with two or more comorbid conditions, individuals 65 and older and essential workers such as restaurant, transit, early education and K-12 workers.
There have been 42,195 active cases of COVID-19 in Boston as of Jan. 5. The city is currently in a modified Phase 2, Step 2 of the Reopening Massachusetts plan due to rising case numbers.