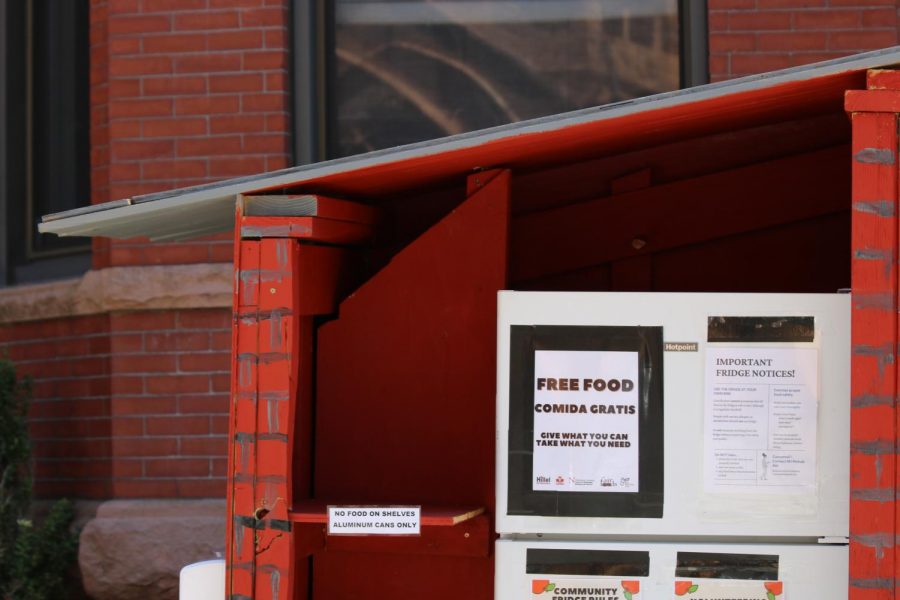 When Northeastern Mutual Aid first started hosting weekly food pantries last fall, they only saw 30 to 40 people a week. Now, around 200 people from the Northeastern community come to the pop-up pantry a week, with an all-time high of more than 350 people last week according to data collected by Mutual Aid. 
"You can't [focus on studying] if your basic needs aren't covered," said Harrison Garcia, a third-year double major in cell and molecular biology and business administration and a coordinator for NU Mutual Aid, a student organization that works to counteract food insecurity. 
Though NU Mutual Aid, or Mutual Aid, doesn't just address food insecurity, a lot of their work centers on providing good, healthy food to the Northeastern community. Garcia said the increase in participation in their pop-up pantries indicates that the issue of food insecurity isn't going anywhere and has been exacerbated by the pandemic. 
Food insecurity is defined as the "limited or uncertain availability of nutritionally adequate or safe food" by The Hope Center, a research center focused on college students. According to a 2019 report, approximately 41% of students at four-year institutions experience food insecurity. 
Northeastern students living in first-year residence halls are required to purchase a seven-, 12- or 17-meal-per-week plan, and meals do not roll over from week-to-week. The average price of meal plans across the country is $2,250 per semester, but Northeastern's cheapest meal plan, with only seven meals-per-week, costs $2,330 per semester.
The unlimited meal plan at Northeastern costs $4,245 per semester, while Boston University's unlimited plan costs $3,100 a semester, or $6,200 per year. 
Many students and organizations are looking at food insecurity on campus, including fourth-year health science major Madeleine Allocco, one of the co-founders of Mutual Aid. The results of the survey Allocco conducted were shared with Garcia.
"We found that a little bit over half of all students at Northeastern did not always have enough money for food each week, so that is very concerning," Garcia said. 
The recent Student Priority Survey run by Student Government Association, or SGA, and the Center for Student Involvement featured several questions regarding food insecurity. Out of 1225 respondents, 277 people, or 22.61%, indicated that they had cut the size of their meals or skipped meals because they didn't have enough money.

Another question asked if students would use a food pantry if it were available on campus and they did not have sufficient resources, and the response was overwhelming — 87.76% or 1075 respondents indicated that a food pantry would be a useful resource if they were ever in need of food.