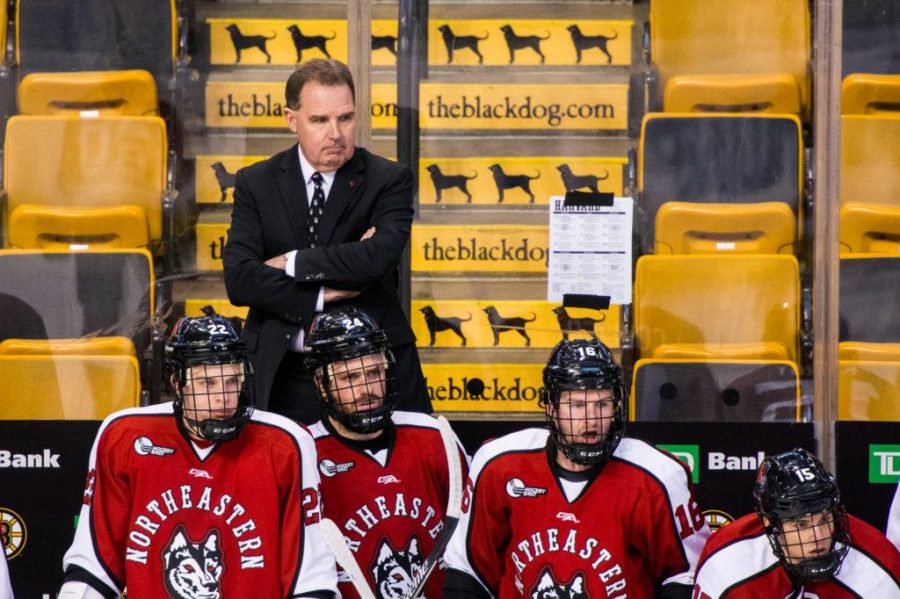 Brian Bae
Northeastern men's hockey coach Jim Madigan was named the new director of athletics in a tweet released Thursday. This news comes after Jeff Konya, who held the directorship since Jan. 10, 2011, departed his position to become the director of athletics at San Jose State University. 
In an email to The News, Konya said that he accepted the position at San Jose State University because he believes "there is an athletics foundation [at San Jose State] for success that [he] hopes to capitalize on." In addition, it will be the first time Konya will head a NCAA Bowl Championship Series program. 
Under Konya's jurisdiction, Northeastern Athletics had many athletic and academic achievements. Just this past year, women's hockey played in its first ever national championship game. In addition, baseball won their first-ever CAA championship. 
Northeastern student athletes also received a cumulative grade point average of 3.405, qualifying the university for the NCAA Academic Excellence Pool this past spring. It was the 27th consecutive semester that student athletes have earned at least a 3.0 GPA. 
Madigan will take on the new role with a wealth of experience. Madigan attended Northeastern University, where he played hockey from 1981-1985. He was also a scout for the New York Islanders and Pittsburgh Penguins until he was hired as the head coach of men's hockey at Northeastern in 2011. 
As head coach, Madigan led men's hockey to three consecutive Beanpot Championships, two Hockey East titles and three NCAA appearances. 
Associate Men's Hockey Head Coach Jerry Keefe will be promoted to Head Coach of Northeastern Men's Hockey. 
Konya's responsibilities at San Jose State University are effective July 12. It is not immediately clear when Madigan will officially take on his new position.