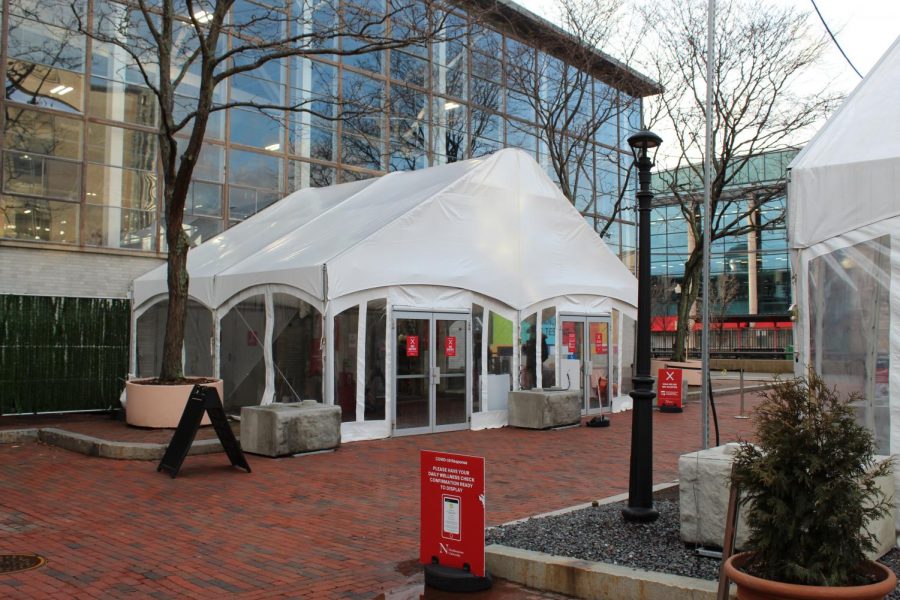 Mike Puzzanghera
Starting Sept. 6, faculty, staff, students and vendor employees will be required to test once per week if they are on campus at least one day a week, according to an email from Northeastern Tuesday morning. Testing is required for both fully vaccinated and unvaccinated individuals.
"Starting the fall term with this measured approach allows us to gather robust data to fully assess our community's testing needs," said Ken Henderson, chancellor and senior vice president for learning, in the email. "We will reevaluate our training strategy in October and update the community on any changes." 
Like last year, testing will be required upon moving into university housing for students on the Boston campus during the week of Sept. 6 or before.
Students must get tested at Cabot Testing Center on the day they arrive, or the following morning if the testing center is closed upon arrival, but are able to move into their respective dorm building before completing a test. Students will not be required to quarantine either. However, they must receive a negative test result before attending class in person. 
As Northeastern announced in April, students attending class or visiting Northeastern's U.S.-based campuses are required to be fully vaccinated upon returning. Northeastern requires the vaccinations to be on the list of vaccines approved by either the United States or by the World Health Organization. Those not in compliance can get revaccinated with a vaccine on either list. 
According to the email, students should verify and submit proof of vaccination by Aug. 15 online, or request a medical or religious exemption for not receiving the vaccine. Those fully vaccinated will not be required to wear a mask or practice physical distancing both indoors and outdoors.