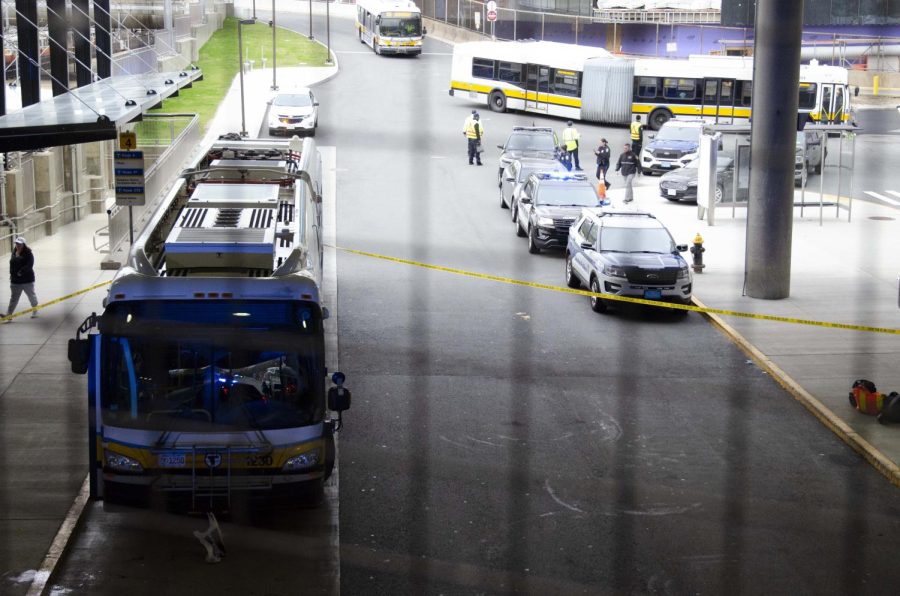 Kayla Shiao
Monday evening, MBTA Transit Police, or TPD, responded to a report of shots fired at the Ruggles Station lower busway after a radio call at 6:19 p.m., according to a news release. Northeastern University Police Department, or NUPD, was also on the scene at approximately 6:25 p.m., according to an NU Alert email Monday from the department. 
The TPD said an adult male victim was found in the lower busway with apparent gunshot wounds causing serious but non-life threatening injuries. The victim was transported to a local hospital. 
As of 7:27 p.m., when the TPD news was released, no suspect was in custody. The suspects were pursued away from campus, according to NUPD. TPD is further investigating the incident, with the assistance of the NUPD. 
"While there is no ongoing threat, please avoid the area due to the continuing investigation," read the NUPD email. "The NUPD will increase patrols in this area out of an abundance of caution." 
This is a developing story that may be updated. If you have any information about this incident, please reach out to The Huntington News at [email protected]