Inquilinos Boricuas en Acción aims to provide affordable housing, financial literacy and education programs in South End
One South End non-profit is tackling affordable housing and education equality in Boston. 
Inquilinos Boricuas en Acción, or IBA, is a non-profit organization in Boston's South End neighborhood that provides support and resources to low-income families. 
IBA offers programs that emphasize financial empowerment, early education, youth development and promotion of the arts. In 1968, Puerto Rican activists founded IBA to be an inclusive space that welcomes Boston families of low socioeconomic status. 
IBA celebrates its culturally diverse community while also promoting its Latinx roots, according to its website. 
"When I'm in the office, I hear Spanish a lot. It's a very Latin workplace," said Patricia Duarte, the human resource director at IBA. "It is very professional, committed, busy and definitely is unique." 
IBA's programs provide tools and resources to support affordable housing for people of color. In the United States, Boston is now the second most expensive city for renters. As housing rates increase, IBA has expanded and now owns a rental housing portfolio, which currently includes 667 units. 
IBA refinanced the apartments by using low-income housing tax credits, a federal program that incentivizes developers to create or refurbish new affordable housing for low-income tenants. IBA's affordable housing portfolio includes apartments in the Villa Victoria development.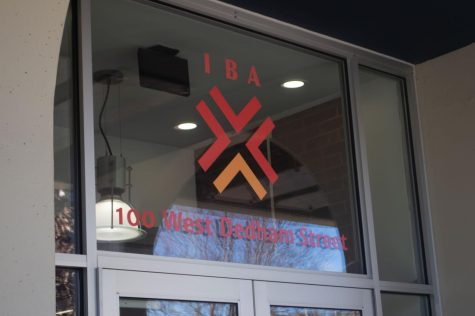 "I will say that IBA is more than a community development corporation. IBA is a national model of creating affordable housing and the integration of services," said Yahaira Objio, the director of the Resident Services Program. 
Many organizations provide housing but do not have substantial resident services or resources for the people they serve, Objio said. 
"We offer affordable housing, but we offer a lot of services to move our residents to their socioeconomic mobility, to buy their own home and to get job education," Objio said.
Another program at IBA focuses on financial empowerment and offers one-on-one financial coaching and group financial education classes which discuss topics such as budgeting, managing loans, building credit, opening a bank account, savings and eliminating debt. 
Within the IBA's Creative Youth Development Program, the directors focus on contributing to socioemotional, intellectual and artistic growth for adolescents. They provide academic support, job readiness classes, arts education, advocacy opportunities and more. 
IBA also has a preschool program that teaches children in English and Spanish. Founded in 1975, IBA's preschool was the first bilingual program in Massachusetts. In 2016, Michelle Obama awarded IBA with a National Arts and Humanities Youth Program Award. 
The year-round preschool program goes beyond testing scores, instead focusing on skill development such as inclusion, adaptability and independence. 
"For the services for the preschool program, we used to serve 2.5 to 5.5 years old. And now we're extending the family program to provide services to infants and toddlers from 4 months until they go to preschool," said Mayra Negrón-Roche, the chief operating officer of IBA. 
Despite operating these programs, IBA does not have an education center. The organization is spread out in various office spaces throughout the South End. 
In May 2021, IBA proposed a new multi-purpose arts center at 85 West Newton St., replacing the now demolished Villa Victoria Center for the Arts. Construction on the project will be completed sometime in 2025.
"The space is going to be more than an art space. It essentially will be 'La Casa,'" Negrón-Roche said. 
The proposed four-story building will include art exhibition space, classrooms, community rooms and offices for IBA administration. 
"The house will be for the entire organization. We're going to have a space that's going to be for a community space, and also for the arts," Negrón-Roche said. 
IBA's organization is only growing, and the arts center will attract more people to the organization, Negrón-Roche said.   
Through high-quality education, housing and other resources, Inquilinos Boricuas en Acción has fostered a strong diverse community in Boston, staff said. 
"We have a passion to serve the people, especially people in need," Obijo said. "We work together to provide the best quality of life that the residents can have."