The Possible Zone extends opportunities to low-income Boston students with free entrepreneurship programs
The Boston public school system has a widely impoverished student body, with almost eight in 10 students classified as low-income. 
The Possible Zone, or TPZ, is a Boston-based organization that supports high school students by creating access to educational and entrepreneurial opportunities and resources they may otherwise be unable to obtain. 
TPZ began as The Possible Project, which started in 2009 in Cambridge, but has since moved to Boston to serve a lower-income community. The organization has a four semester entrepreneurship program where students develop a project of interest and grow it to become a future internship opportunity, or even their own business. 
The organization also offers STEAM (science, technology, engineering, arts and mathematics) electives supported by successful businesses, like an apparel design focused elective in collaboration with Converse. 
Donna Tambascio, the vice president of communications at TPZ, grew up in the Boston public school system herself, and has recently joined The Possible Zone team.
"We want to give young people the opportunity to experience learning opportunities that ignite passions in them and help them to think about what could be possible for their futures," Tambascio said. 
TPZ currently targets six Boston public high schools with low-income students, with the goal of expanding their programming throughout the city, and eventually across the nation. 
In a technologically-reliant society, familiarity with workshop and production equipment is vital to the modern working world, according to the organization's website. TPZ's mission is to seek equity to close the gap that rises for low-income individuals and to provide access to experiential learning and education. 
Gus Halwani, the chief STEAM and innovation officer, has worked at TPZ for two years. Halwani can relate to many students participating, he said. 
"When my parents first came to this country, I could have been a TPZ student," Halwani said. "TPZ understands not only that we have to give them access, but we provide students with stipends for all of the time that they spend with us because we understand that after school, most likely they're going to have an after-school job that they're going to use to help their family with the bills, as many of us had to do."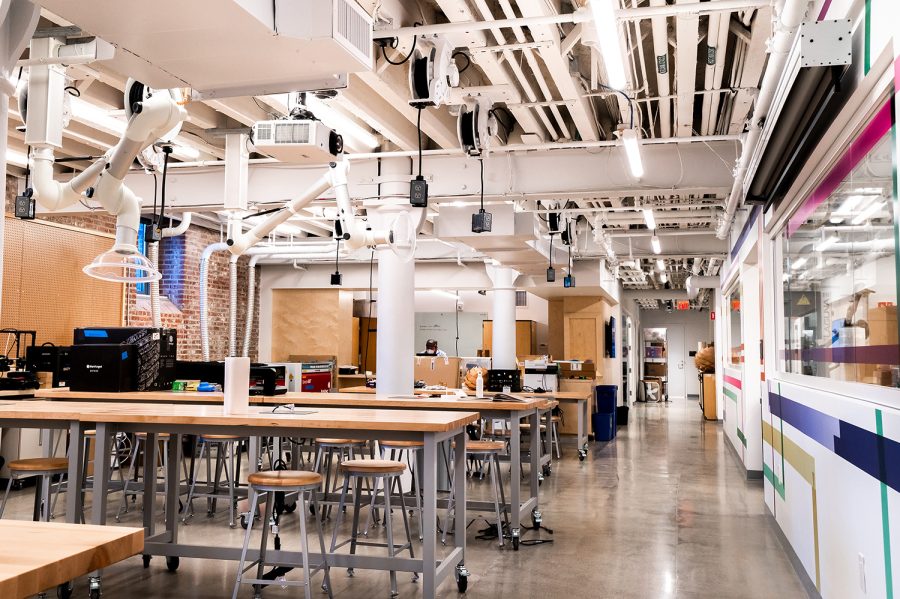 The organization offers resources beyond education and experiential learning, including college counseling. The college matriculation rate in 2019 for Boston students that remained at TPZ throughout high school was 80%, in comparison to the overall rate of 42.5% of those at their respective Boston public schools. 
"Sometimes there is a kind of a learning that …'This is not for me. STEAM is for the smart kids in school and I'm not one of them.' And our theory of change at TPZ is really focused on changing that mindset and encouraging students to say, 'You know what, maybe I could do this stuff,'" Halwani said. 
TPZ attempts to instill a capable and positive mindset in students, he added.
Aicha Kaba, an alum of TPZ, and co-founder of By Us Girls, a traveling manicure service, realized that her goals were attainable during her time with the organization. 
"I wanted to be an entrepreneur, but I didn't know the word for it," Kaba said in an alum interview from TPZ's "Ten-Year Retrospective." "Entrepreneurship allows me to pursue my creativity. A lot of things may seem unattainable, but they are 100% attainable."