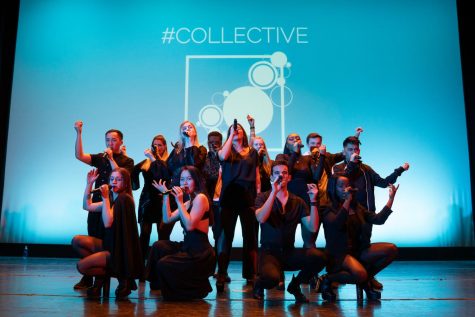 Paxtyn Merten, managing editor

December 16, 2018

Filed under Lifestyle
The Nor'easters performed in Blackman Auditorium Tuesday night to celebrate the release of Collective, Vol. II, their sixth studio album.
February 28, 2013

Filed under Lifestyle
By Daniel Christopher Sabau, News Correspondent  As I sat in our town car en route to the night's event, I began reflecting on the past 24 hours. It was somewhat of a blur, due to jet lag from my flight out of Boston and partly because I could not, for the life of me, grasp the notion that I ...