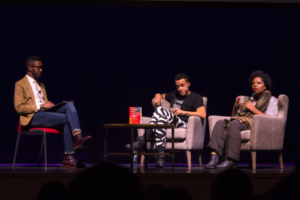 Yunkyo Kim, news correspondent

December 5, 2018

Filed under Campus
Activists Patrisse Cullors and Richie Reseda came to Blackman Auditorium on Monday to discuss their experiences with modern activism and mobilization.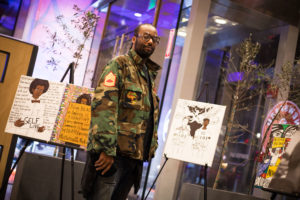 February 12, 2018

Filed under Lifestyle
By Mridhu Khanna, news correspondent   Black male artists from around Boston displayed their work at the Newsfeed Cafe in the Boston Public Library Feb. 1 as part of an exhibition that showcased art and photography of individuals who are often left out of conversations about race in America. "A lot of...