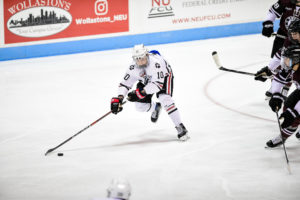 Marisa Goolgasian, news staff

December 5, 2018

Filed under Sports
Northeastern men's hockey won its fifth straight game Friday night at Matthews Arena, dominating the first game in a conference series against the Merrimack College Warriors, 9-1.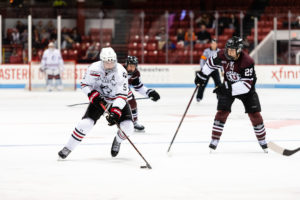 November 28, 2018

Filed under Sports
By Marisa Goolgasian, news staff The Northeastern men's ice hockey team had a lot to be thankful for over the holiday weekend, which they started and ended with wins, extending their streak to four games. The Huskies first headed north to face the University of Vermont Catamounts on Nov. 16, whe...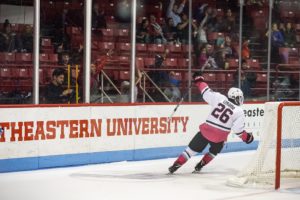 January 14, 2018

Filed under Sports
By Calli Remillard, sports editor Building off of their successful start to the new year, Northeastern University men's ice hockey pulled a weekend sweep over the University of Maine at Matthews Arena Friday and Saturday night. "Every team's a good team in this league, and to get four points and two win...