October 10, 2018

Filed under Campus
By Kate Win, news correspondent Brett Kavanaugh's Supreme Court confirmation was met by a vast array of reactions in the Northeastern community. After a controversial process filled with sexual assault allegations and a FBI investigation, Brett Kavanaugh was sworn in as an Associate Justice of the U.S....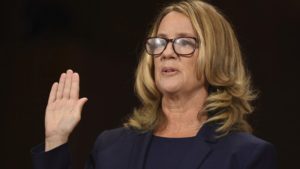 October 3, 2018

Filed under Editorials, Opinion
In light of the current political climate and testimonies from Dr. Christine Blasey Ford and Judge Brett Kavanaugh, we at The News feel it is imperative to address the topic of sexual assault and harassment. This issue remains deeply embedded in our culture. In the United States alone, one in three wom...