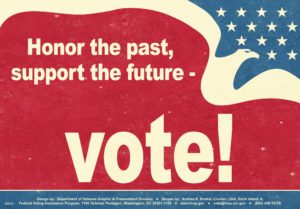 November 28, 2018

Filed under Editorials, Opinion
The 2018 midterm elections were remarkable in terms of voter turnout. Almost half of the people in America who can vote, did. What's particularly striking is that nearly a third of young people voted in this election — the highest proportion of this age group to vote in the last seven midterms. When the voting ...
April 2, 2014

Filed under Lifestyle
By Angelica Recierdo, News Staff ​I perpetually wonder if there is a reliable method for measuring a person's cultural aptitude. Is it a formula consisting of the number of stamps in one's passport (s) multiplied by  the number of languages they are fluent in (l) plus the number of current event...