April 11, 2018

Filed under Lifestyle, Multimedia, Photo Galleries
By Claire Wallace, news staff NU & Improv'd hit the stage Sunday night for an evening of laughter. The 14th Annual Beanpot of Comedy was held in Blackman Auditorium and featured the Northeastern improv team, Boston University's Liquid Fun and Suffolk University's Seriously Bent. ...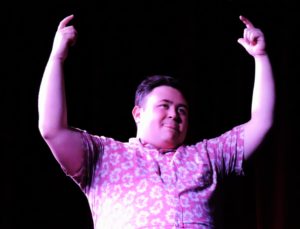 March 22, 2018

Filed under Lifestyle
By Claire Wallace, news staff Comedy group NU & Improv'd took to the stage in AfterHours Tuesday night for an hour of sketch comedy and fast-paced banter centered around the theme "Spring Fling." Tamara Knell, a third-year theatre and film production double major, has been a member of...