Mohit Puvvala, lifestyle columnist

December 5, 2018

Filed under Lifestyle, Reviews
"Robin Hood" opens with a narration from Taron Egerton's titular character, boldly telling the audience to forget what they think they know, for this is not the average Robin Hood story. He also tells us that he won't bore us with the details of when and where this film takes place. Ironically, the fi...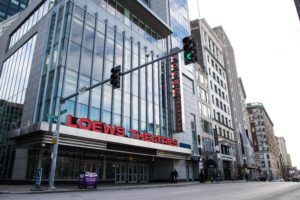 February 15, 2018

Filed under Lifestyle, Reviews
By Glenn Billman and Morgan Lloyd, news staff If Stetson West Eatery's recent porn viewing wasn't enough for you, "Fifty Shades Freed" is playing in theatres nationwide. For a good laugh with pals or for the chance to watch sex in public, we highly recommend it. If you care about anything ...