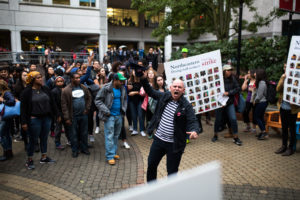 April 19, 2018

Filed under Campus
By Glenn Billman and Derek Schuster, news staff Inside President Joseph E. Aoun's Beacon Street brownstone, board members, donors and senior administrators celebrate 2016 with a holiday party. Outside, 11 students are bundled up against the December cold, singing traditional Christmas carols with unco...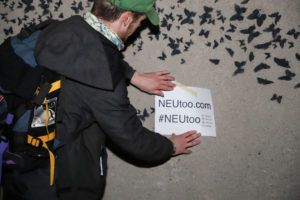 December 6, 2017

Filed under Editorials, Opinion
"A university spokesperson did not respond to a request for comment." It is not unfamiliar for this phrase to appear in student publications regarding the university's response to student activism. It occurred when DivestNU protested against Northeastern's ties with ExxonMobil and it has just...