April 18, 2018

Filed under event calendar, Lifestyle
Compiled by Claire Wallace, deputy lifestyle editor Thursday, April 19, NU & Improv'd Presents                                West Village G: An ANTON Odyssey Are you a fan of fast paced, audience-involved and hilarious comedy? Then check out student improv group NU & Improv'd as they...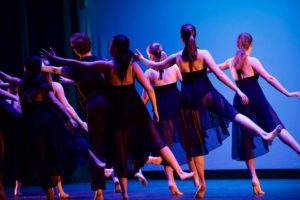 December 7, 2017

Filed under Lifestyle
By Samuel Kim, Deputy Lifestyle Editor Northeastern University Dance Company, a student-run dance company known as NUDANCO, will host their 15th Annual Winter Showcase Saturday in Blackman Auditorium. NUDANCO, founded in 2002, holds a showcase each semester to perform pieces that student choreo...