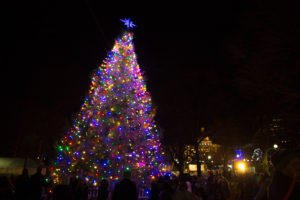 Julia Preszler, news correspondent

December 5, 2018

Filed under City
The 46-foot white spruce tree, which was set up on Boston Common Nov. 20, came from Halifax, Nova Scotia. It is an annual gift and a sign of gratitude to the city of Boston for the assistance it provided after a major explosion that occurred Dec. 6, 1917.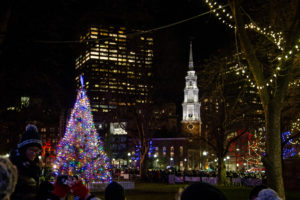 Ali Dusinberre, deputy lifestyle editor

December 5, 2018

Filed under Lifestyle
Thousands gathered on Boston Common Thursday, Nov. 29, to watch the lighting of the City of Boston's official 2018 Christmas tree, along with musical performances and fireworks. This year marked the 77th annual tree lighting and the 47th year that Nova Scotia has donated a tree to the city as t...