November 7, 2018

Filed under event calendar, Lifestyle
Compiled by Claire Wallace, deputy lifestyle editor Thursday, Nov. 8, Homecoming Headliner: Tina Fey  The Council for University Programs, or CUP, will host their annual homecoming headliner event, which brings in a different comedian every year for Northeastern's homecoming week. Tina Fey is an actress, writer and comedian who w...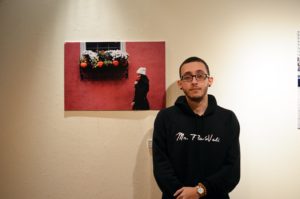 February 4, 2016

Filed under Featured Content, Lifestyle
By Juan A. Ramirez, news correspondent A red rose encased in glass, a haunting Lana Del Rey playlist and the murmur of spectators created an ambiance artist Pedro Cruz found fitting for his current body of work. Dead Roses: A Visual Interpretation of Love is a photography exhibit that opened on...