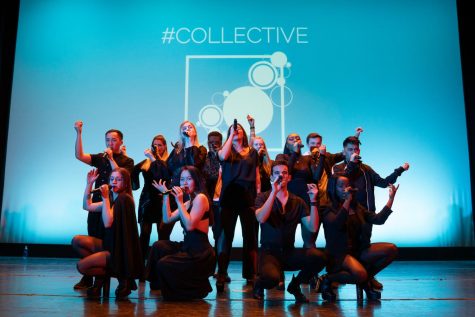 Paxtyn Merten, managing editor

December 16, 2018

Filed under Lifestyle
The Nor'easters performed in Blackman Auditorium Tuesday night to celebrate the release of Collective, Vol. II, their sixth studio album.
October 10, 2018

Filed under Lifestyle, Reviews
By Guy Ovadia, news correspondent The long overdue biopic about legendary rock n' roll band Queen immortalizes Freddie Mercury in full glory. Actor Rami Malek embodies Mercury's quirks and insecurities, even details like his ability to play piano backward. Malek did his homework to genuinely p...
January 8, 2014

Filed under Lifestyle
By Eric Donnelly, News Correspondent As the clock struck midnight on Dec. 13, 2013, the stars aligned as an unforeseen and unprecedented event began to rattle the globe, surpassing anything previously measured by the Richter scale. The world was gifted with a moment of transcendence as Beyoncé ...