November 14, 2018

Filed under event calendar, Lifestyle
Compiled by Claire Wallace, deputy lifestyle editor Thursday, Nov. 15, NUStage Presents: Pretty Strong   NUStage Musical Theatre Company will perform "Pretty Strong," a musical revue celebrating the strength of women. This revue highlights the stories of women both fictional and real and discusses the ways in which women contribut...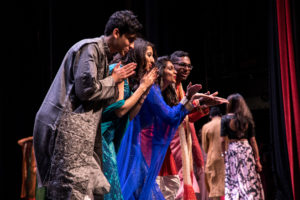 April 6, 2018

Filed under Lifestyle, Multimedia, Photo Galleries
By Evelyn Bleed, news correspondent Northeastern's South Asian student group held its annual culture showcase "Nataraj: Keeping Up With The Kapoors" Saturday evening in Blackman Auditorium. The show, hosted by Northeastern University's South Asian Community, or UTSAV, exhibited singing, dancin...