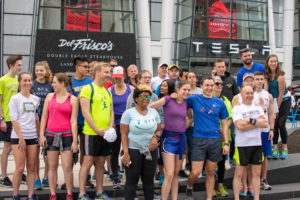 April 17, 2018

Filed under City
By Christian Triunfo, news staff More than 50 runners from across Massachusetts gathered at the Prudential Center on Friday for a race. Their opponent? The Green Line. People of all ages and athletic capabilities suited up and ran the three-mile route up Beacon Street for Boston's annual Beat the ...
January 15, 2014

Filed under Lifestyle
Compiled by Rebecca Sirull, News Staff Entry of the Week: Saturday, Jan. 18 Any fans of scavenger hunts, murder mysteries, fine art or all of the above are sure to love the Murder at the Museum Scavenger Hunt. A curator has been murdered and it is up to you and your team to figure out who ...