April 5, 2017

Filed under Campus
By Irvin Zhang, news staff The fraternity Pi Kappa Alpha and friends and family of Ryan Shaw are holding the first annual Ryan Shaw Memorial 5 Kilometer Run in memory of his life and accomplishments. Shaw died suddenly of bacterial meningitis on May 9, 2016, just over two weeks before his 19th birthday. The 5 kilometer run will be held Saturday at noon at Artesani Park. Connor Shaw, ...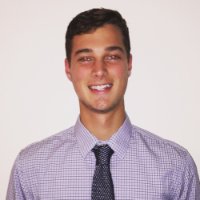 June 1, 2016

Filed under Campus, Featured Content, Obituaries
By Rachel Morford, news correspondent Ryan Shaw passed away suddenly on May 9 two weeks shy of his 19th birthday, after contracting bacterial meningitis. He was 18. Shaw was born on May 29, 1997, and grew up in Wakefield and Cape Cod. At the time of his death, Shaw had just finished his freshman...