April 16, 2017

Filed under Multimedia, Videos
Video by Mayeesha Galiba On Jan. 21, 2017, hundreds of thousands of people gathered in Washington D.C. for the Women's March on Washington. The march was meant, in part, to protest the inauguration of President Donald J. Trump. Marchers advocated for reproductive rights, immigran...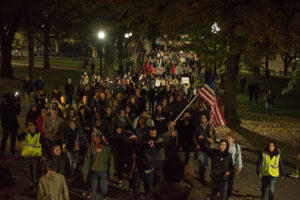 January 19, 2017

Filed under Campus, Featured Content
By Julia Preszler, news staff Many Northeastern students will be traveling to Washington, D.C. later this week to join thousands of protesters in the Women's March on Washington and other inauguration-related protests against President-elect Donald J. Trump. Northeastern's Feminist Student...