November 7, 2018

Filed under event calendar, Lifestyle
Compiled by Claire Wallace, deputy lifestyle editor Thursday, Nov. 8, Homecoming Headliner: Tina Fey  The Council for University Programs, or CUP, will host their annual homecoming headliner event, which brings in a different comedian every year for Northeastern's homecoming week. Tina Fey is an actress, writer and comedian who w...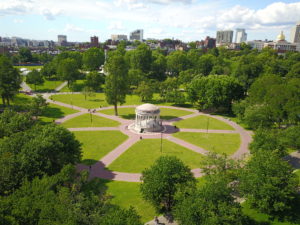 November 1, 2017

Filed under Lifestyle
By Audrey Cahyadi, news correspondent Born from a collaboration between two professors at Northeastern, "Footprints of Everyday Things" is an exhibition that highlights the impacts of students' decisions toward Earth's ecosystem. The exhibition was first announced on Oct.18 and will be on di...