September 26, 2018

Filed under Campus, Crime Logs
Compiled by Jill Sojourner, news staff Monday, Sept. 17 11:42 a.m. An NU student reported his bicycle was stolen from the bicycle racks in front of the Behrakis Center. A report was filed. 3:44 p.m. An individual reported someone stole a WiFi extender box from Holmes Hall. A report ...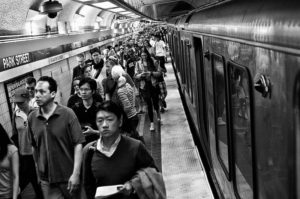 May 21, 2014

Filed under Lifestyle
By Angelica Recierdo, news staff Hooded eyes, hunchbacks, and frantic fingers become of the passengers like an urban legend of metamorphosis. They warm the seats with the labor of the work they don't care for. No one can muster the will to make any feasible eye contact except perhaps a quick aversion...