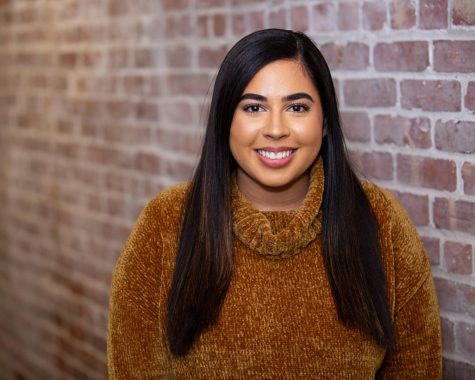 Melissa Wells is a second-year journalism major and criminal justice minor pursuing a law degree through Northeastern's 3+3 program. She is the opinions editor at The News, where she's formerly worked as an opinions columnist. Her work can also be found in past issues of The Avenue magazine.
With Starbucks coffee always in hand, Melissa's spare time is spent procrastinating studying for the LSAT by religiously reading Michelle Obama's "Becoming" or binge-watching Bones reruns.
Melissa is active on her Twitter
@melissajowells
and can be reached at
[email protected]
.
Melissa Wells, Opinion Editor
Apr 17, 2019

Column: Calls to rebuild Notre-Dame set example of global unity

(Story)

Mar 27, 2019

Column: New Zealand is a lesson America hasn't learned

(Story)

Feb 20, 2019

Column: Media diversity left behind in Trump era

(Story)

Feb 12, 2019

Activists take stock a year after Parkland shooting

(Story)

Feb 07, 2019

Column: Black History Month celebrates American greatness

(Story)

Nov 29, 2018

Column: U.S. must respect immigrant rights

(Story)

Nov 15, 2018

Column: U.S. must confront racist speech in politics

(Story)

Nov 01, 2018

Column: How did we get here?

(Story)

Oct 24, 2018

Boston's Black community seeks NU's accountability on gentrification

(Story)

Oct 18, 2018

Column: We will not "whiten up"

(Story)

Oct 04, 2018

Column: We need to vote for our lives

(Story)

Sep 20, 2018

Column: Empowering lessons of reciprocity

(Story)

Apr 11, 2018

Letter to the Editor: We need to talk about The News

(Story)

Mar 06, 2018

Review: 'Black Panther' is black excellence that hooks the world

(Story)